By Alexandra Johnson 4 Mar 2019
Philosophy and earthquake engineering may not seem intrinsically related, but for one Wellington structural engineer they're inherently connected.
Jenni Tipler CMEngNZ CPEng is a Senior Structural Engineer at the Ministry of Business, Innovation and Employment (MBIE) where she's dedicated to the pursuit of safe and effective earthquake building codes and policy.
Initially drawn to engineering by her engineering father's enthusiasm for the profession, Jenni studied Engineering and Philosophy at the University of Auckland. It was in her fourth year of study that she found where her career passions lay.
"My fourth-year project was focused on the seismic performance of adobe buildings. I was attracted to them partly due to their environmental sustainability and partly because of earthquake safety – they don't tend to perform very well in earthquakes," she says.
"I came to realise that within the field of structural engineering, earthquake engineering is particularly interesting – analysing building performance becomes a lot more challenging when the building is moving. There is also the human aspect: people are hurt in earthquakes so I saw it as a chance to do something meaningful."
Several years of study overseas further enriched Jenni's knowledge. She studied in France and Italy where she achieved a Masters in Earthquake Engineering and Engineering Seismology through the Erasmus Mundus programme. She was then awarded a Fulbright Scholarship, and studied at Stanford University, gaining a second post-graduate engineering degree. 
After a year working at the City and County of San Francisco on their earthquake safety implementation programme, Jenni returned to New Zealand and worked as a Design Engineer with Novare Design. While working on the design of seismic strengthening of an unreinforced masonry building in Wellington was a highlight, she retained her passion for policy and regulation, something she ties into her interest in philosophy. 
"Both are essentially about making logical decisions based on a number of different factors for the benefit of society."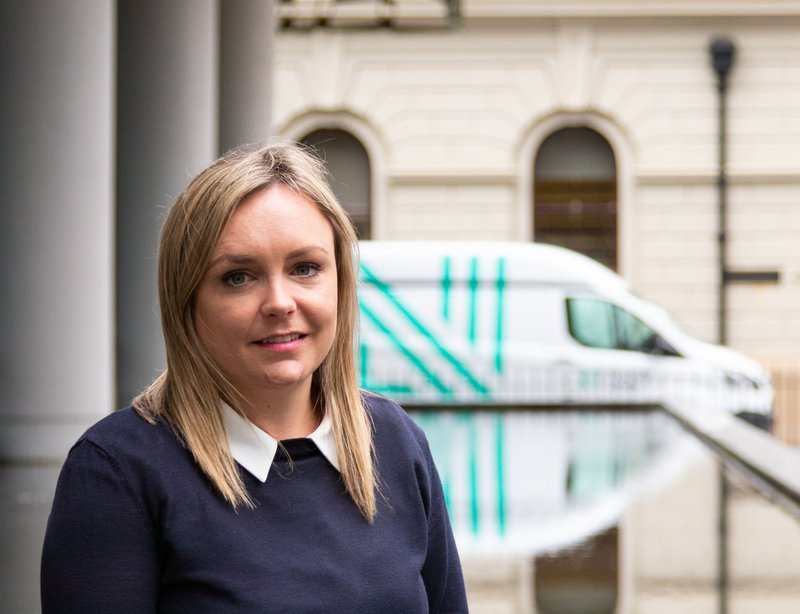 MBIE funded Jenni's Fulbright scholarship, and in her application she stated her overall goal was to be in a position to influence policy. So, after the studies and working as a designer, that was where she wanted to take her career.
She heads a team of engineers from various disciplines and her role is broad. 
"Our branch looks at the whole building system, and while our team is mostly focused on performance settings and the building code, we are also involved with giving technical advice to other parts of MBIE."
The wider branch also works to ensure there are enough skilled workers and appropriate regulation around certain occupations, like engineering, and looks at the safety of building products.
When problems arise, there is rarely an obvious solution. 
"That's part of the role, you have to look at all the different ways you can address issues. We need to be measured and consider all the effects of whatever regulatory approach we may take."
Jenni acknowledges there are some misconceptions about MBIE in the engineering sector.
We need to be measured and consider all the effects of whatever regulatory approach we may take.
"I think the work that we do is a lot more complex than other engineers might imagine. We need to think about the whole system. Engineers see pretty clearly the performance aspect of that, but there is more to it when you are thinking about the whole building code system."
A common misconception is that MBIE isn't actively listening to the sector.
"But we definitely do. We have for example recently set up, with Engineering New Zealand, a building code technical risk advisory group, bringing together a number of different organisations and individuals who have a role to play in the building sector. This provides a forum where we can discuss issues and develop recommendations of how to deal with emerging risks in the industry."
Do engineers think MBIE codes are too stringent?
"No, I think probably the feedback from the engineering sector is more that the building code should be stricter. But there is a difference between where the minimum building code is set, which absolutely must be met by law, and beyond code, which may be best practice in the industry."
Jenni says MBIE offers complex and interesting work for engineers. 
"There is an opportunity to bring about important national changes and really make a difference. MBIE is a big place and is really good at investing in the development of their people."
Part of her team's focus for 2019 is on helping the government achieve KiwiBuild targets. 
"KiwiBuild houses tend to sit more in the medium- to high-density space compared to single-storey residential homes."
These buildings are becoming much more complex and regulations need to keep up with those changes, she says.