Looking for an engineering job? You've come to the right place. Our recruitment partners have incredible opportunities for you. Check out the latest engineering jobs.
Bay of Plenty
---

Western Bay of Plenty District Council
Area Engineer – Roading Services
We need your expertise in operations, maintenance and project management to help deliver and maintain our roading network.
Bay of Plenty
---

Western Bay of Plenty District Council
Land Development Engineers | All levels
Use your engineering expertise to interpret, design, advise and inspect. Work with a great team and help grow our area in line with the district plan.
Bay of Plenty
---
Hawke's Bay
---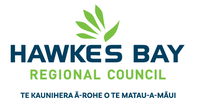 Hawkes Bay Regional Council
Principal Engineer - Coastal
This is an exciting opportunity for a coastal expert to join our Engineering team and play a pivotal role in improving environmental outcomes.
Hawke's Bay
---
Manawatu/Whanganui
---

Whanganui District Council
Development Engineer
Use your engineering expertise to review, advise, and support the growth of a vibrant city, developing projects that benefit the community.
Manawatu/Whanganui
---
Nelson/Tasman
---

Davis Ogilvie
Technical Lead – Principal Civil Engineer
Life work balance, complex projects, this could be you! Davis Ogilvie is searching for an enthusiastic Principal Civil Engineer to lead their Nelson Team.
Nelson/Tasman
---

Tasman District Council
Wastewater and Stormwater Quality Specialist
Improve our environmental and ecosystem health while you work! Base salary + 7% benefits package + Superannuation + awesome team. Flexible work options and more.
Nelson/Tasman
---
Otago
---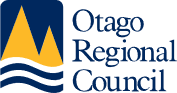 Otago Regional Council
Opportunities in River & Flood Risk Management
Otago Regional Council are recruiting environmental, geology, water engineers, and natural resources professionals to join its River Engineering team
Otago
---

Dunedin City Council
Planning Engineer
Make your mark on Dunedin City Council projects- support strategic planning and lead optioneering for challenges that will ensure Dunedin is self-sufficient into the future.
Otago
---
Southland
---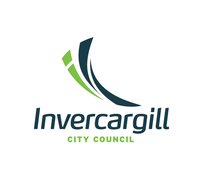 Invercargill City Council
Senior Three Waters Design Engineer
Responsible for the delivery of complex and significant Three Waters capital renewal projects in accordance with Council's Long Term Plan, which include: water supply; wastewater; stormwater; environmental and civil activities
Southland
---
Taranaki
---

New Plymouth District Council
Manager Three Waters Networks
Experienced Civil or Water Engineer or Contract Manager to lead the maintenance & operation of essential water, wastewater, stormwater networks.
Taranaki
---
Sorry! We don't have any jobs listed for this region right now.
Try again later.