By Jennifer Black 24 Oct 2023
Before she became an engineer, Dilys Fong was a high school physics teacher with a background in science and classical singing. She joined Tonkin + Taylor's transportation team in 2021 after completing her engineering studies. Alongside her teaching and engineering career, Dilys has an impressive singing CV.
What's your current involvement with singing?
I'm a classically-trained mezzo-soprano in the New Zealand Opera Chorus, performing with national and local choirs. I love both ensemble and solo gigs and sing as much as I can outside of work.
How did you first get involved with singing?
I remember singing with great gusto (but not necessarily skill) for as long as I can remember – we have the home videos to prove it! When I joined a school choir at Westlake Girls' High School, I was lucky to sing with Elise Bradley MNZM, an internationally renowned conductor, who gave us incredible opportunities to study and develop.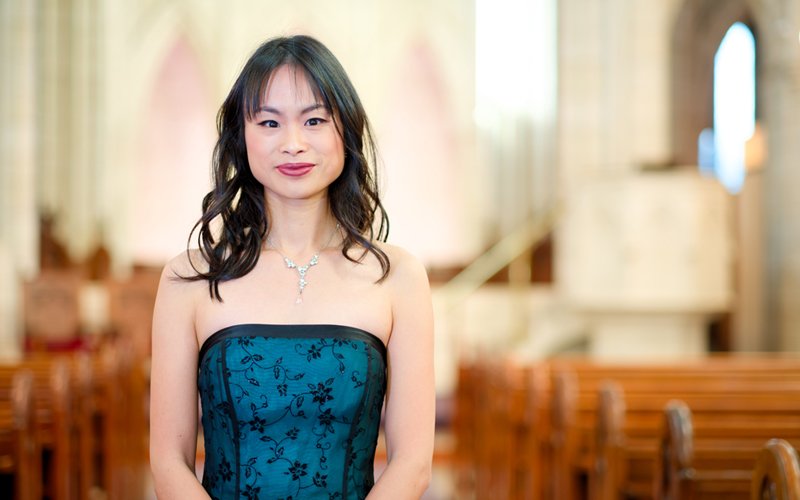 What do you love most about singing?
Singing is all about communicating the human experience. It's a creative process where you're always exploring and learning something new. I've sung in so many different languages – mainly Italian, German, French and Latin – but have dabbled in about 10 more. Also, in different genres and in different places. It's exciting and eye-opening.
Where has singing taken you?
I've toured Europe, the United Kingdom, the United States and Canada with choirs. I've sung at the golden Musikverein in Austria; in a beautiful, tiny village in Slovenia, and all over Aotearoa, including inside a silo on Auckland's waterfront as part of the Auckland Arts Festival. I've also sung on the movie soundtrack for Mortal Engines, in performances of Thomas Tallis's 40-part Spem in Alium and on Dame Kiri Te Kanawa's Waiata CD.
What has been your biggest challenge with singing?
Getting to know my own strengths and weaknesses. Singing is creative, but it also requires understanding your physical abilities and limitations, and the discipline to shape the sound you want.
What's your greatest singing achievement?
A really special moment was when I was able to sing in Cantonese (my mother tongue), English and te reo Māori in the opera The Bone Feeder by playwright Renee Liang MNZM and composer Gareth Farr ONZM.
Who has had the biggest impact on your singing success?
My singing teachers – I learnt first from leading soprano Dr Morag Atchison, and then from Frances Wilson ONZM. Their experience and wisdom have pulled me through some rough times, both vocally and mentally.
Do you have a favourite song to sing?
I have too many favourites – there's a lot of good music out there. If there's a genre I'd love to sing more, it's baroque – mostly Handel and Bach. They wrote music featuring some unbelievable vocal gymnastics, but they're also heart-achingly lyrical.
Tell us something about your involvement with singing that might surprise people.
I think a disproportionate number of engineers are also classical singers. In my most recent concert we had a record high of three out of six soloists from the civil and environmental industry.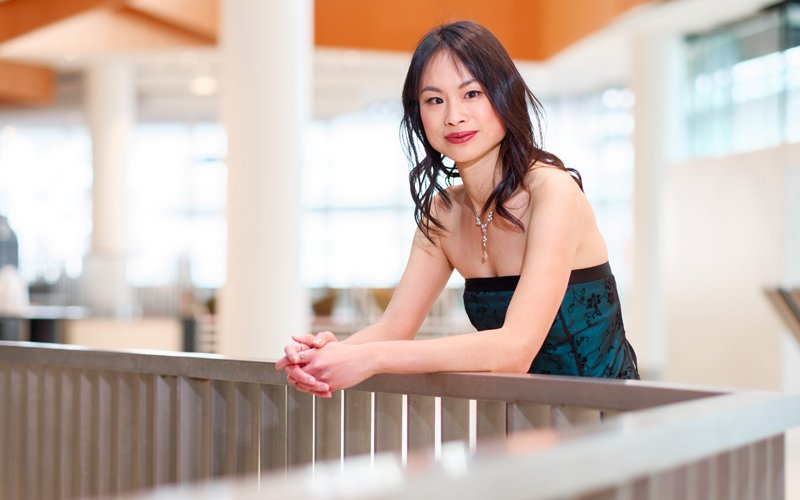 Does being an engineer bring any advantages to the way you approach singing and performance?
The advantages go both ways. Problem solving and analytical thinking help a lot with learning music and troubleshooting tricky sections. However, singing has also taught me to think outside the box, listen and collaborate with others in my engineering work.
How much time a week do you devote to singing?
When I'm gearing up to a performance, I practise most days and attend coaching sessions once or twice a week. Otherwise, I treat it like exercising, and try not to get out of shape.
Do you have a set routine, or anything you won't do before a performance?
No chocolate before a performance – people say the combo of sugar and dairy clogs up your throat. I haven't looked into it too deeply, but I'm going to play it superstitiously safe!