By Jennifer Black 2 Dec 2020
Successful businesses are interested in more than just making money. But what if research showed there was a secret weapon to help boost a company's value in the marketplace? For example, having a female leader at the helm.
Appointing a female CEO is worth nearly A$80 million to the average company, recent Australian research shows. The report, Gender Equity Insights 2020: Delivering on Business Outcomes, shows having more women in key leadership positions – and on boards – drives better company performance, more productivity and increased profitability. So, what makes a great leader in the engineering sector, traditionally a male-dominated sphere? A combination of factors, according to three women with first-hand knowledge. Van Tang, Tracey Ryan and Dr Troy Coyle each bring their own styles and personalities to their leadership role. They're all highly successful and while they have a differing approach to leadership, there are similar themes. The importance of trust. Of leaving a legacy. Of developing the next generation of leaders. The value of diversity and inclusion, along with thriving staff. Then there's the need to keep learning as a leader. Not to mention innovating so you can lead well during the unexpected, such as a global pandemic.
---
As a leader, Van Tang's philosophy is to have complete trust in her people to do their jobs. This was put to the ultimate test when she joined GHD as New Zealand and Pacific's General Manager in February, at the onset of the global Covid-19 pandemic.
"I didn't know the business in New Zealand, didn't know the clients and the people, and then we went into lockdown – what could possibly go wrong?
"My approach was to lead with 100 percent trust in the people around me. Through Covid-19, I had to do that. I had to work with the team who at the time I didn't know very well (nor did they know me very well either), and I had to trust their judgement."
Van says: "I didn't have a lens on a lot of what we were doing, but I think leading with trust has been key to us coming out the other end in good shape."
Before relocating to New Zealand from Australia, Van had already been with GHD for more than 14 years, including in technical roles in the aviation sector working on airport projects around the world – "the travel was awesome" – and more recently in managerial positions in South Australia.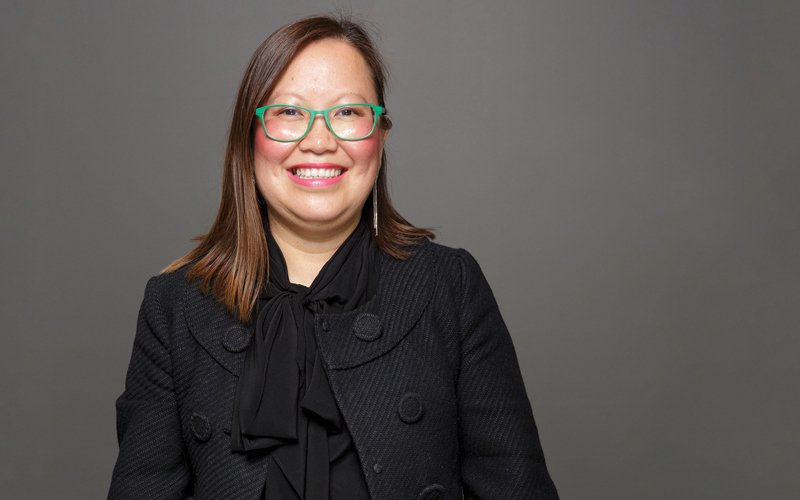 Originally from Vietnam, Van arrived in Australia by boat as a refugee when she was just three years old. At school she loved maths and chemistry. As she got older, she became keenly interested in engineering, not just the technical elements but also the aesthetic of good design and why it matters.
"The built environment is so important. I love thoughtfully designed public spaces, whether that's architecture, engineering or urban design, the way it can influence your life."
Equally passionate about people and ideas, she studied humanities alongside engineering at university. She admits it was an unusual mix. Going from a pure maths lecture into her Chinese philosophy class, she'd need a good 10 minutes to recalibrate. But doing humanities allowed her to mix in different circles, and she says she's a better engineer for it.
Naturally curious, Van was that child who was always asking questions, and she still does. Asking questions is a key part of being a leader, she says.
Don't ask just one question – it's the third and fourth question that allows you to dig deeper.
"It doesn't mean I agree or disagree, I just ask the question to test our thinking to understand whether we've thought wide enough. And don't ask just one question – it's the third and fourth question that allows you to dig deeper. "
Van sees her job as fundamentally being about developing the next generation of leaders.
"As you grow into your career, legacy becomes increasingly important. One of the first things as a manager is to consider who's going to replace you."
Van's conscious of the need to create a more diverse engineering profession and ensures inclusivity is reflected in GHD's workplace culture and behaviour.
"A friend said to me, the difference between diversity and inclusion is this: diversity is being invited to the dance and inclusion is being asked to dance… it's no use having diversity in your business if you're not inclusive about it."
Everyone in the workplace has a role to play in creating the culture they want, and Van says it's her job to empower people to do that.
"Don't be a passenger. We've all got a role to play in creating our family culture, our community culture and business culture. I do enjoy creating and being part of high-performing teams – that sense things are humming, that's really fulfilling for me."Van's loving the new role and the New Zealand way of life, and her family are benefitting from the move to a country of green open spaces.
She says while New Zealand and Australia are very similar in many ways, there are some business culture differences. She says in Australia people are more direct and more comfortable being challenged.
"A colleague described this beautifully to me once as 'in Australia you can have strong conversations in the boardroom then go for a beer afterwards. Whereas if you had the same robust conversation in New Zealand you probably wouldn't go for that beer'."
Van is an engineer at heart, and does miss the energy and excitement of delivering technical services. Ultimately, however, she's doing what she's always done but at a more strategic level.
"Engineering is about legacy. We develop outcomes for our clients and the communities they serve. Now, our challenge is to look to the future and deliver a legacy for our future communities."
Leading with courage and kindness
Tracey Ryan stepped into the role of Managing Director, New Zealand for Aurecon in February. Little wonder then that her priority over the past few months has not only been business continuity, but the wellbeing of her 850-strong team, and responding to the pandemic's shifting challenges.
Top priority was getting staff working safely from home.
"We had a strong flexible working policy so we were able to do that quickly and seamlessly."
Following that, she says the biggest focus was stress and anxiety, including how people could work when removed from their teams, and the stress parents with young children experienced juggling responsibilities. The certainty of workload was another stressor, "and, initially, a lot of our work was postponed, so that created some fear".
There was also the concern staff would start to burn out, or experience "surge capacity", when the ability to constantly respond to new stressors becomes exhausted.
Aurecon provides support to staff through counselling, training, seminars and webinars, and keeping people connected.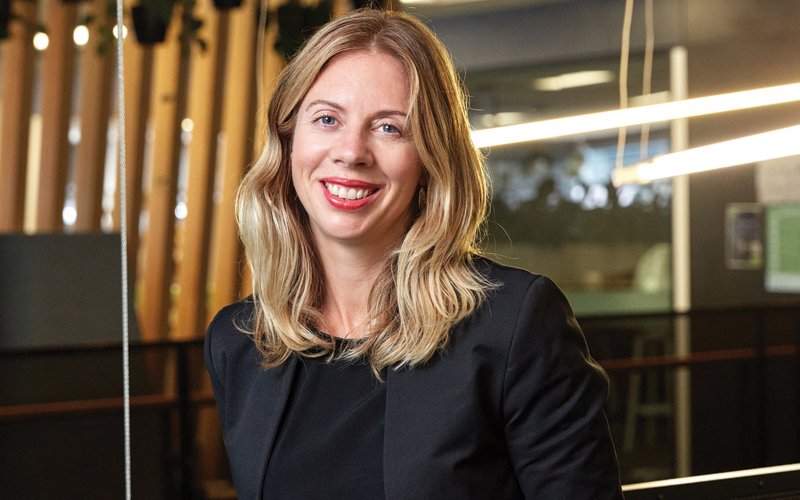 "And people just want a bit more security and certainty, so showing people we have a strong business is important. We continue to be busy and win work, and we continue to introduce some great innovations, so it's about bringing those stories through to our people."
Tracey describes her leadership style as very caring.
"My two core values are courage and kindness, and I bring these to the heart of my decision making. I would describe my leadership as empathetic, transformational, and inspirational to a certain point."
Creating an inclusive culture drives her, as does helping people feel a sense of belonging.
"I want people to bring their whole selves to work and feel safe, but also empowered and able to flourish."
She says it's very important to her that people can be their best and also bring that best experience to clients.
This is partly achieved by ensuring the leadership team is part of diversity and inclusiveness conversations.
"We have wonderful D and I champions, we have KPIs and objectives and we are very visible, it's not a tick box exercise."
My two core values are courage and kindness, and I bring these to the heart of my decision making.
Aurecon was the first consulting engineering company in New Zealand to be Rainbow Tick certified.
Tracey is focused on what makes the organisation future ready, and how innovations made during Covid-19 can be utilised long term.
She says lockdown expediated some innovations they had in the pipeline.
"Things that may have taken a couple of years were achieved in a couple of months. For example, where people might have done site visits, during lockdown they were able to continue work using digital platforms like 3D photos and point cloud scans and provide support for some of our sites in that way."
While sustainability has long been a priority for Tracey, the pandemic accelerated progress there too, including reducing staff travel. The leadership team has reduced its carbon footprint by 50 percent by switching operational meetings online.
Currently, 30 percent of Aurecon's employees are women and that's set to increase.
"We have to make sure that we remove the traditional stereotyping and biases."
Aurecon recently won the Work Life Balance Award from Diversity Works New Zealand for its shared care scheme and flexible working policy. The organisation is a founding member of University of Auckland's Women in Engineering Network and a Diversity Agenda Accord Signatory.
"And there's still a lot of work to do as far as stereotyping of what an engineer looks like, so a big part of that is going back into the schools and being involved there."
Tracey says the company is intent on creating long term benefits to communities through the work they do.
"It's about creating a legacy, rather than just looking at the project in a linear way, and a lot of that is partnering with local iwi," she says, acknowledging there's more work needed in this space, but that Aurecon's committed to it.
Committed to continuous improvement
A traditional industry such as heavy engineering mightn't be where you'd expect to find a radical change maker, but that's where Troy Coyle, CEO of the Heavy Engineering Research Association (HERA), is making waves.
Originally from Brisbane, she's had a unique career journey, moving from achieving a Doctorate in Marine Science and a Master's in Communication to multiple industrial research, management and innovation roles.
Troy says her leadership differs from a traditional style due to the nature of her work history.
"I've always been involved in innovation and the commercialisation of new technologies so working in a traditional industry and having that kind of approach can be quite disruptive or transformative. It is not the norm."
Well-read and committed to continuous improvement, Troy refers to social psychology professor Dolly Chugh, who writes about how people fight bias and approach social transformation.
"She describes people as either radicals or moderates and I definitely would be a radical as I like pushing for structural change. That really motivates me and gets me excited, and that's probably unusual."
Since taking the helm at HERA almost three years ago, Troy has shifted the organisation's focus to increasing both Māori and women in engineering, and the digital transformation of the industry.
"We have a big focus on improving Māori presence, particularly wahine. We have a relationship with Pūhoro STEM Academy, which encourages Māori in schools to consider STEM subjects, and what they are doing is truly transformative."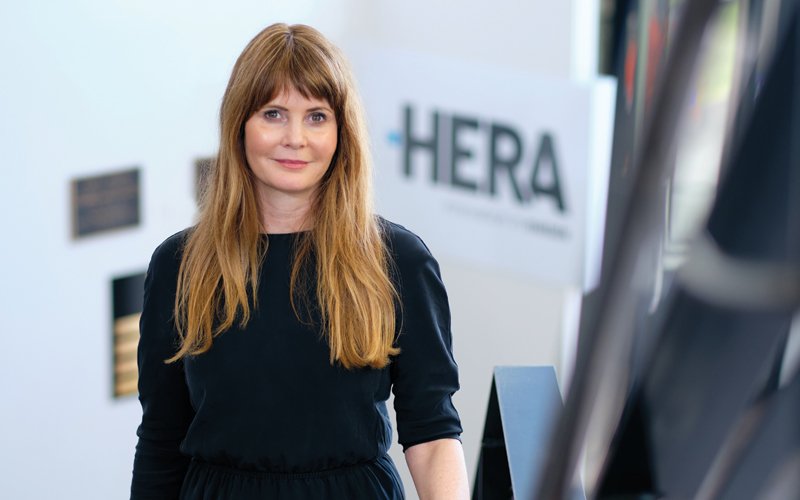 HERA also has a scholarship for undergraduate women entering engineering and is developing a Māori engagement plan.
Troy says HERA has a reputation for being a reliable and trusted advisor for heavy engineering and she has been careful to maintain that.
"I also recognise that there are parts of being a steadfast organisation that might prevent it from being at the forefront of new developments. The focus for me is on the future direction of the industry and looking at how we increase the capability to innovate, as well as providing the underlying evidence-based research."
She says HERA has achieved a good mix of both old and new priorities.
"Our foundational capability has been in welding and fabrication and structural systems and we've added on a third – innovation and digital communications."
Like in almost all industries, Covid-19 has forced HERA to change tack.
"We have been significantly impacted in terms of our levy income... we have had to nimbly shift from what was going to be a very exciting year, budget and set of activities, to a narrow and quite different set of focuses."
I think there's a role for women of my generation to sit with the discomfort of people perhaps thinking they have been appointed to these roles for diversity reasons, so that future generations will not have that issue.
She wants HERA to benefit long term from the silver linings from Covid-19, such as more flexible work practices.
"Staff have been able to reassess what's important in their own lives. The team is working flexibly and from home up to four days a week."
In addition to reading widely and listening to podcasts, Troy is studying He Papa Tikanga at Te Wānanga o Aotearoa. She's also passionate about animal rights and is a director of animal rights group SAFE, and holds a number of directorships.
A dedicated women's rights advocate, Troy says that if we believe women and men are equally capable then we should feel comfortable allocating space for women around the table, such as quotas on boards.
"Affirmative action and skills-based appointments are not mutually exclusive. I think there's a role for women of my generation to sit with the discomfort of people perhaps thinking they have been appointed to these roles for diversity reasons, so that future generations will not have that issue."
She says some of the reluctance around diversity, especially at a governance level, is that decision processes might slow down because there is more discussion and looking at things from multiple angles, "but this gives the right decision in the end and that's ultimately going to save time operationally."
---
Contributors: Matthew Peters and Alexandra Johnson
This article was original published in the December 2020 issue of EG magazine.