Established in 1876 and 1890 at Cable Bay, north of Nelson, Trans-Tasman Telegraph Cable Numbers 1 and 2 were essential submarine telecommunication links between the extremity and heart of the British Empire.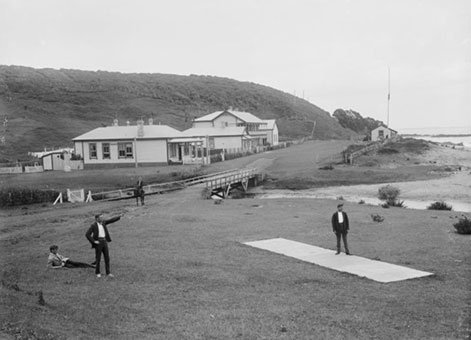 An internal telegraph network begun in the 1860s helped link New Zealand together and enhance governance. Soon, attention turned to connecting on an international level across the Tasman Sea to Australia and then onto Britain. After protracted negotiations the Eastern Extension, Australasia and China Telegraph Company were contracted to establish and operate the first trans-Tasman telegraph cable in 1875. Trans-Tasman Telegraph Cable Number 1 was manufactured and installed by British company Telcon from the La Perouse, New South Wales, Australia end in February 1876 and was connected to the cable station established at Schroder's Mistake (quickly renamed Cable Bay).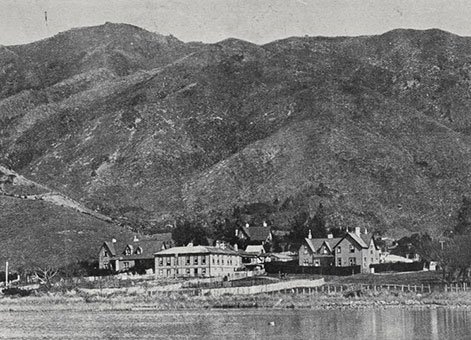 By the 1890s demand had grown for cable services and Eastern Extension installed a second cable. The relative isolation contributed to the cable station burning down in 1914, motivating the company to relocate the cables to Titahi Bay, near Wellington, in 1917. Another incentive was that most of the telegraph traffic was destined for Wellington and the North Island, which had now surpassed the South Island as the main population base.
In turn, in 1932 a composite of Cable Numbers 1 and 2 was relocated to Muriwai Beach, west of Auckland, making the beach the landing point for all the submarine communication cables connecting Sydney and Auckland. The Trans-Tasman Telegraph Cable was eventually abandoned in 1963 when the Commonwealth Pacific Cable (COMPAC), New Zealand's first international telephone cable, was completed.
The remnants of Trans-Tasman Telegraph Cable Numbers 1 and 2 at three New Zealand landing sites have outstanding engineering heritage importance because the cables revolutionised the country's communications. Trans-Tasman Telegraph Cable Numbers 1 and 2 were the country's first and most efficient telecommunications link to the rest of the world, reducing New Zealand's isolation. For several decades into the 20th century the cables enabled stronger international political, commercial, and social ties between New Zealand and Australia in particular.
Heritage recognition
Trans-Tasman Telegraph Cable Numbers 1 and 2 was added to the IPENZ Engineering Heritage Register on 26 August 2014. 
Read the heritage assessment. | 859.4 KB
---
More information
Locations
Cable Bay, Nelson, South Island.
Cable Bay is part of a Department of Conservation walking track, accessible from Cable Bay, 21 kilometres north of Nelson, or the Glen, 12 kilometres from the city.
Titahi Bay, Porirua, Wellington, North Island.
Titahi Bay is publically accessible. The cable came ashore at the north end of the beach, near to the Bay Drive access point.
Muriwai Beach, Auckland, North Island.
Muriwai Beach is publically accessible. Access and parking is available from Motutara Road.
References
'Telegraph made a world of difference,' TheProw.org.nz (accessed 18 June 2013).
B. W. J. Pannett, Just a Piece of Wire: The history of the first submarine telegraph cable linking New Zealand with the world, Wellington: Bryan Pannett, 2013.
A. C. Wilson, 'Telecommunications - Early telegraphy and telegrams,' Te Ara - the Encyclopedia of New Zealand (updated 13 July 2012).
Additional image gallery details
New Zealand terminal of the Sydney-Wellington cable transferred to Muriwai, West Coast, Auckland: the cable steamer Recorder at work, 17 August 1932. Sir George Grey Special Collections, Auckland Libraries, AWNS-19320817-41-1.
Cable Bay, Whakapuaka, Nelson, N.Z., 29 December 1904. Sir George Grey Special Collections, Auckland Libraries, AWNS-19041229-11-1.
Scene at Cable Bay showing Cable Station and residences for cable staff [circa 1912]. Northwood brothers: Photographs of Northland. Ref: 1/1-004928-G. Alexander Turnbull Library, Wellington, New Zealand.
Permission of the Alexander Turnbull Library, Wellington, New Zealand, must be obtained before any re-use of this image.