The Antrim engine began its life in 1869, powering the paddle steamer Antrim across Lake Wakatipu. The Antrim was dismantled in 1920, but its engine was repurposed and continues in regular use.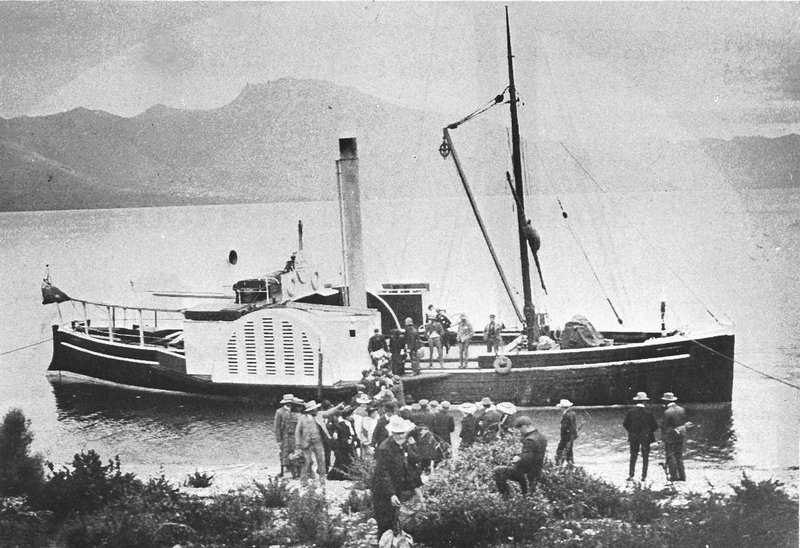 The Antrim engine, and its accompanying boiler, can now be found at the Kelvin Heights slipway on the Frankton Arm of Lake Wakatipu, just across the water from Queenstown. When the Antrim's successor, the T.S.S Earnslaw, is due for her regular maintenance, it is the Antrim engine and boiler that drive the winch to draw her up the slipway. The Antrim engine is the oldest of its type still in regular use.
The paddle steamer Antrim was launched on her maiden voyage in 1869. She provided an important transport link and was used to convey cargo, including sheep from surrounding farms, as well as a limited number of passengers. Around the turn of the century, Wakatipu's clear waters and mountain scenery were drawing increasing numbers of tourists and the Antrim made numerous sightseeing excursions.

But the Antrim was not the pleasure craft that many hoped for and complaints about the standard of comfort were common. In 1901, the government bought out the private company that owned Antrim and rescheduled her service to coincide with the Kingston Flyer rail service. Greater passenger capacity had also become a pressing need and plans were began to construct a new steamer – the T.S.S Earnslaw.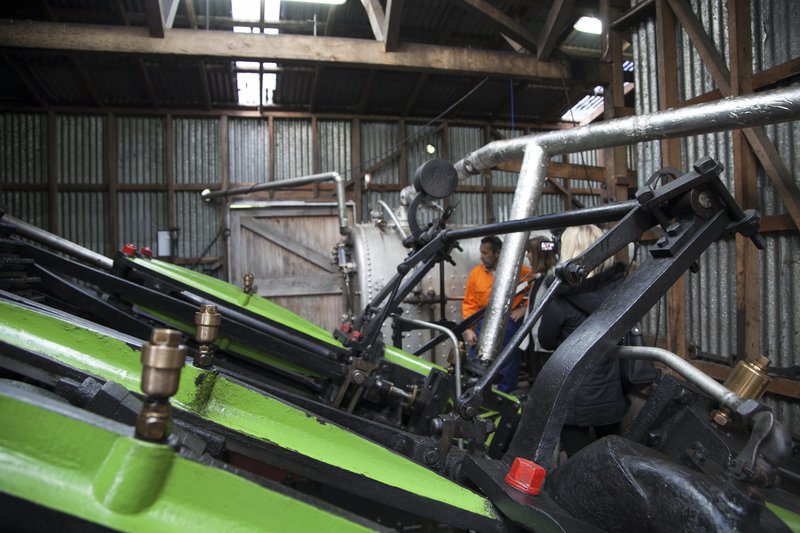 The Antrim engine was built by Kincaid and McQueen of Dunedin. It was a compound engine with inclined cylinders, directly driving the wooden-blade paddle-wheels. The engine was modified in 1891 to simple type by inserting a sleeve in the low-pressure cylinder. The Antrim's original boiler was wood-fired but was replaced with a coal-fired one in 1885. The boiler was replaced again in 1894 with a new locomotive type boiler, built by Morgan Cable and Company of Port Chalmers. This new boiler had a working pressure of 110 lb. per square inch.
The Antrim engine and boiler have heritage significance for the continued contribution they make to the story of Queenstown's local transport and tourism infrastructure. 
Heritage recognition
In 1996, the Antrim Engine was recognised by Engineering New Zealand with a plaque.
---
More information
Further reading
Goodger, Gail. "Historic paddle steamer engine on public display." Otago Daily Times, January 23, 1997.

New Zealand Maritime Museum. "The Paddle Steamer Antrim of 1868." Last modified 2005. nzmaritime.co.nz/antrim

Real Journeys Limited. "TSS slips into survey." June 14, 2018. Real Journeys Insider Blog.
Access
The Antrim engine is used to pull the TSS Earnslaw up onto the slipway for her annual survey in June. The public are welcome to view this process from a safe location nearby. For more information please contact Real Journeys. The Antrim engine is at all other times not publicly accessible or available for viewing.

See T.S.S. Earnslaw Record entry
Location
Kelvin Heights slipway, Lake Wakatipu