"It would be difficult to exaggerate either the influence he [Ferguson] exerted upon the [New Zealand Society of Civil Engineers] and upon the profession in New Zealand, or the profound personal regard which he inspired in all who came in contact with him" (Newnham).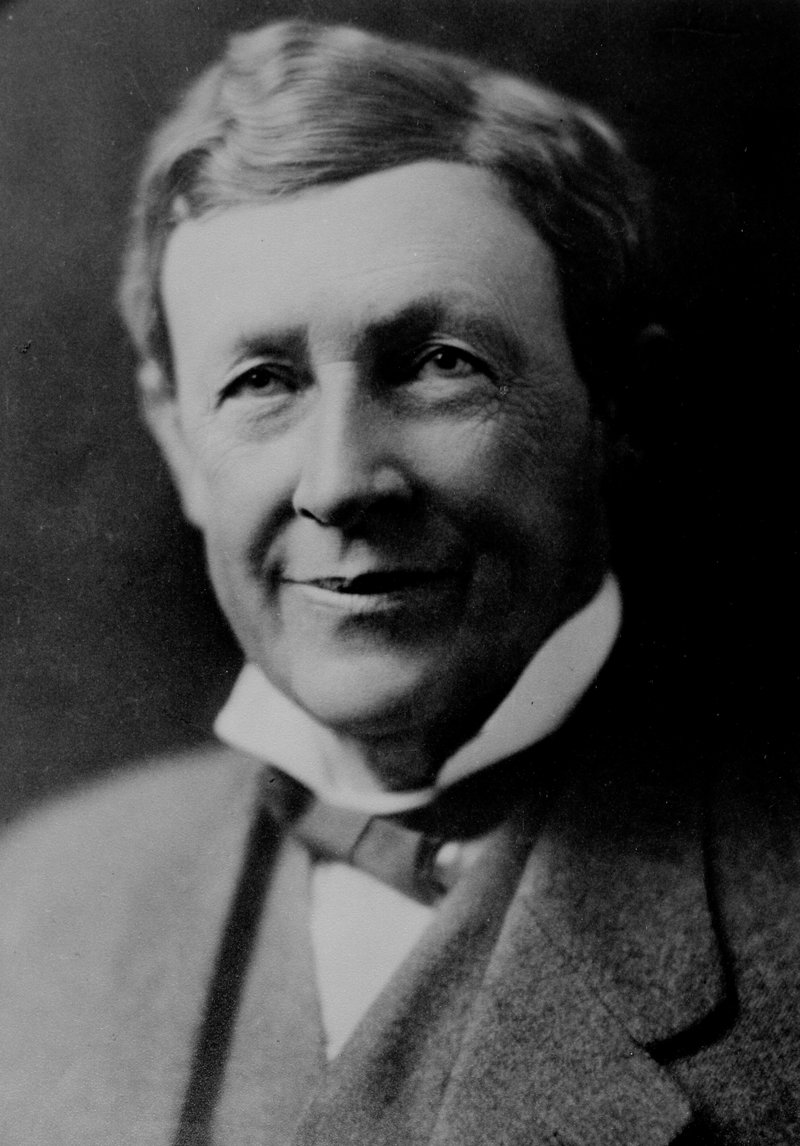 William Ferguson was born in London on 15 June 1852 and was educated at King Edward VI Grammar School at Burton-on-Trent and Rathmines private school, Dublin. Later he attended Trinity College, Dublin, where he took his Bachelor of Arts (First Respondent) in December 1877, Baccalaureus in Arte Ingeniaria (Bachelor in the Art of Engineering) in June 1879, and Master of Arts in December 1880.
Early career in Ireland and England
Ferguson was indentured to Courtenay Stephens and Company of Blackball Place, Dublin, between 1867 and 1872. Upon completing this apprenticeship Ferguson became chief draughtsman to Ross Walpole and Stephens North Wall Foundry, Dublin for about 12 months. At intervals, until 1883, he was employed in designing special work for that firm.
From 1875 to 1877 he was John Bower's assistant, engaged in design works for various contracts such as waterworks for Warrenpoint, County of Carlow bridges, Belfast Central Railway works, and also Parliamentary work for the Northern Railway and Belfast Hollywood and Bangor Extension Railway Schemes.
In 1878 Ferguson was chief draughtsman for 12 months with the Hydraulic Engineering Company Limited, at Chester. From 1879 to 1882 he acted as assistant to the Professor of Civil Engineering, Trinity College, Dublin. During the last six months of this period Ferguson undertook all of the professor's tuition owing to his ill-health and death.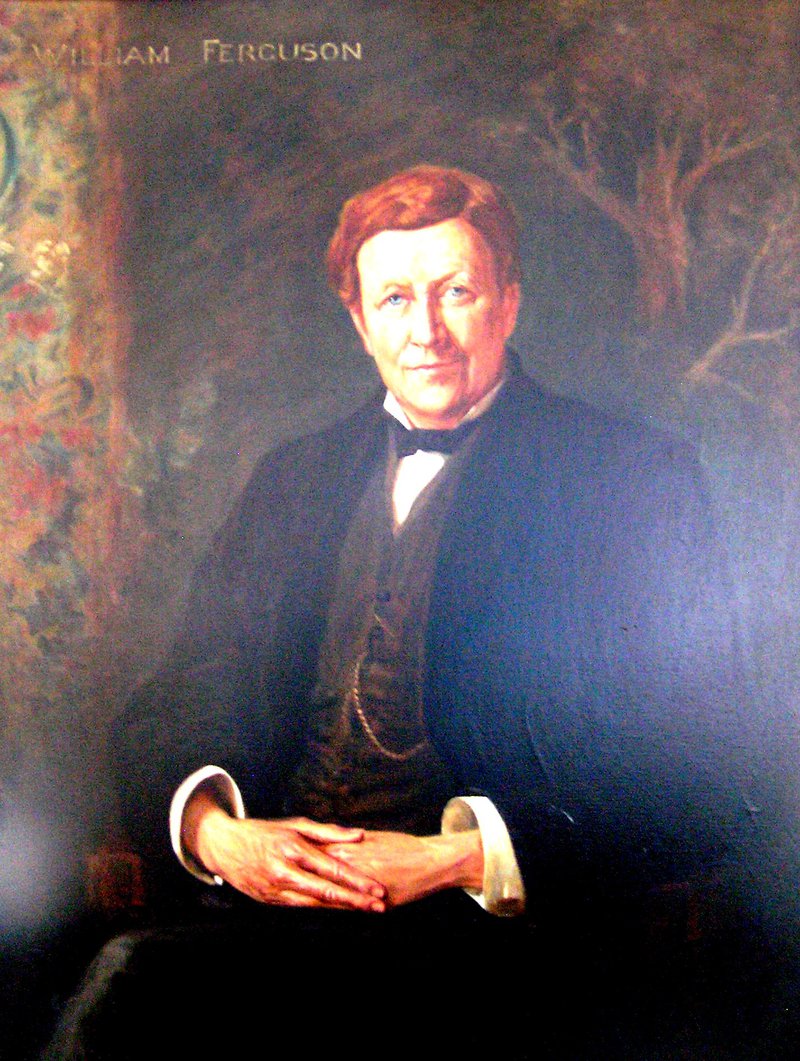 New Zealand career
Wellington Harbour Board and Wellington Gas Company Limited
In July 1883, Ferguson sailed from Clyde to Dunedin with his mother and younger brother, Dr H Lindo Ferguson, on the S.S. Takapuna.
In May 1884, he was appointed Engineer and Secretary (and subsequently also Treasurer) to the Wellington Harbour Board – positions which he retained until February 1908.
During these years he was responsible for the general management and control of the working operations of the Board as wharfinger as well as for the design and construction of engineering works, including plant, reclamation and dredging. On his voluntary retirement, he received six months' leave of absence, and was appointed consulting engineer to the Board for five years from 1 September 1908.
From 1908 Ferguson was the Wellington Gas Company Limited's General Manager, and subsequently became Managing Director. Under his leadership new works were designed and erected at Miramar for the supply of the greater Wellington area.
During World War One, Ferguson retired from the directorate of the Gas Company and from all other offices held by him in order to devote his whole attention to war work. The New Zealand Government appointed him to the honorary position of Chairman of the National Efficiency Board, which continued to function until March 1919.
He was the Government appointed engineering member of the Board of Public Health constituted under the Public Health Act of 1918, and continued as a member of that Board until his retirement due to ill-health in 1924. For several years Ferguson was also a member of the Council of Victoria University College.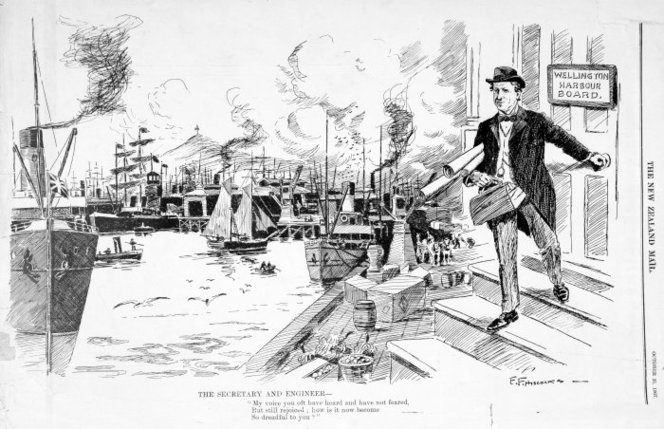 Professional engineering bodies
Ferguson was a life member of the Royal Dublin Society, was elected an associate of the Institution of Civil Engineers of Ireland in 1873, an associate member in 1899, and a member in 1916. In 1923, after 50 years' connection with that Institution, Ferguson was made an honorary member.
He was elected a member of the Institution of Mechanical Engineers (Britain) in 1881 and for many years acted as its corresponding member and Chairman of the local advisory committee in New Zealand.
Ferguson became an associate member of the Institution of Civil Engineers (Britain) in December 1880, and in 1923 was transferred to the grade of member. He acted as a member of Council of the Institution from 1912 to 1914, and for many years was Chairman of the local advisory committee in New Zealand.
William Newnham considers Ferguson to be the founder of the New Zealand Society of Civil Engineers (NZSCE, now Institution of Professional Engineers New Zealand, IPENZ). He joined the Institution of Local Government Engineers New Zealand in July 1912 and his leadership was credited with establishing the NZSCE in 1914 and the merging of these bodies' membership. Ferguson was the NZSCE's Honorary Secretary from 1914 to 1918, President 1919–20, and member of Council from 1920 to 1924.
Ferguson died on 20 June 1935.
---
More information
Source
William Newnham, Learning Service Achievement (Wellington: New Zealand Institution of Engineers, 1971), pp.343–47.
Further reading
Frederick Furkert, Early New Zealand Engineers (Wellington: Reed, 1953), p.165.
F. Nigel Stace. 'Ferguson, William', from the Dictionary of New Zealand Biography in Te Ara - the Encyclopedia of New Zealand, updated 18 September 2013.