Percy Angus, former chief mechanical engineer of the New Zealand Railways and ranked among the most capable and popular administrators to have served with the Department died 7 July 1961. He retired in 1950.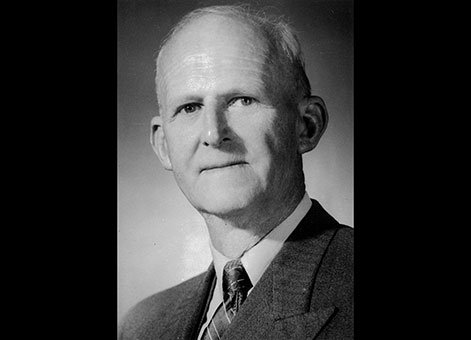 As head of the Department's mechanical engineering branch, Angus did much to equip the railways for the heavy traffic, and his modern designs of rolling stock were highly regarded in New Zealand and overseas. The heavy "K" class locomotives for Main Trunk service, and the railcars introduced to the Wairarapa and New Plymouth routes in the late 1930s, were his design.
Angus first joined the Railways as a mechanical engineering cadet at Invercargill in 1910, and subsequently served in Addington and Wellington.
He was promoted to assistant chief mechanical engineer at Wellington in 1926 and later to locomotive superintendent in charge of the locomotive running branch of the Department.
Appointed to the position of chief mechanical engineer in 1941, Angus in this capacity took over full control of the railway workshops and locomotive running branches.
For many years Angus had taken an active interest in both the Institution of Mechanical Engineers, London, of which he was a member, and of the New Zealand Institution of Engineers, of which he was President from 1952 to 1953. Angus's name is perpetuated in the New Zealand Institution of Engineers by the Angus Award, which he endowed to encourage papers on mechanical engineering.
---
More information
Source
New Zealand Engineering, August 1961, p.306.