Born in Dunedin on 4 November 1859, George Murray was educated at Oamaru Grammar School. During 1877 and 1878 he attended Otago University. In August 1877, he entered the office of Barr and Oliver, civil engineers and surveyors, Dunedin, as a cadet. In December 1880, he qualified as an authorised surveyor.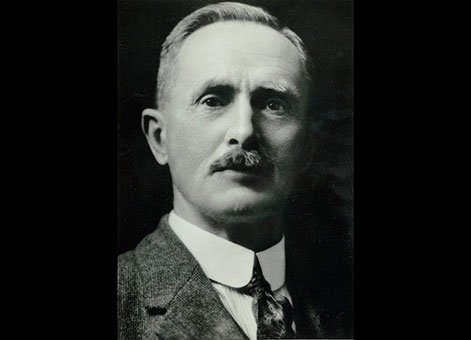 Overseas experience
After qualifying, Murray travelled overseas for further study, attending engineering classes at Edinburgh University, Scotland, in 1881 and 1882. In 1882 he was engaged under Meik and Sons, harbour engineers, Edinburgh, in preliminary works in connection with the Forth Bridge, and on various other engineering works.
The following year Murray joined the staff of Falkner and Tancred, contractors for the construction of 30 miles of the Didcot-Newbury and Southampton Railway. In 1884 he was with John Strain of Glasgow (subsequently President of the Institution of Civil Engineers) on railway works, but later that year was recalled to the staff of Falkner and Tancred to assist in preparing a report on proposed railways for the Siamese Government. This entailed six months' exploratory work in the interior of Siam (now Thailand).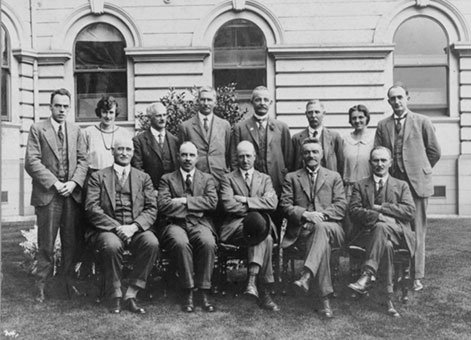 Engineering career in New Zealand
Returning to New Zealand, Murray joined the Mines Department in July 1886, and carried out engineering surveys in Westland, Marlborough and Nelson Provinces. The Department of Lands engaged him in 1889 to do engineering surveys in the Pahiatua and Palmerston North districts.
From 1890 to 1901 Murray held the position of District Road Engineer at Wanganui. Following this he was in New Plymouth until 1913 supervising road and bridge works in the Taranaki and Te Kuiti districts. In 1913 he was based in Stratford where he supervised all railway, road, buildings and other public works in those districts.
In July 1915 Murray became the Public Works Department (PWD) Staff Engineer in Wellington. Continuing to move around frequently, in 1916 he became Auckland's District Engineer, where he remained until being transferred to Wellington again in February 1920 to take up the role of PWD Inspecting Engineer.
From 1922 to 1 June 1925, when he retired from the service on superannuation, Murray was principally engaged on the preliminary work incidental to the inauguration of the Main Highways Board. He was a member of the first Board set up on 12 June 1923 and served on the Board until his retirement. He then went into private practice.
Professional body membership and legacy
In 1895 Murray was elected an Associate Member of the British Institution of Civil Engineers, having previously been a student of that Institution.
He was also one of the early members of the New Zealand Society of Civil Engineers (NZSCE, now the Institution of Professional Engineers New Zealand (IPENZ)) in 1914. Murray served as a NZSCE Council member for several years and was President in 1930–31. From 1926 to 1945 he also acted as Honorary Secretary to the NZSCE's Auckland Branch, continuing as Honorary Treasurer until his sudden death in 1947.
The GT Murray Memorial Award is presented annually by Engineering New Zealand's Auckland Branch to the best Student Member presentation on an engineering research or design project by an Auckland Branch member. The award was established after Murray's death by Branch Members who subscribed to a fund for the memorial prize.
---
More information
Source
William Newnham, Learning Service Achievement (Wellington: New Zealand Institution of Engineers, 1971), pp 353–54.
Further reading
Frederick Furkert, Early New Zealand Engineers (Wellington: Reed, 1953) p 232.
Peter Lowe, "Murray, George Thomas," from the Dictionary of New Zealand Biography in Te Ara – the Encyclopedia of New Zealand, updated 3 December 2013.
Additional image gallery details
Main Highways Board and staff [circa 1924]
http://natlib.govt.nz/records/22621558
. Tyndall, Arthur (Sir), 1891-1979: Photographs relating to road and building construction. Ref: 1/2-104314-F. Alexander Turnbull Library, Wellington, New Zealand.
George Murray is seated on the right of the group.
Permission of the Alexander Turnbull Library, Wellington, New Zealand, must be obtained before any re-use of this image.