Ashley Hunter was born and educated in London, England. He came to New Zealand in 1872 and was appointed an engineering cadet in the Public Works Department (PWD) in Wellington.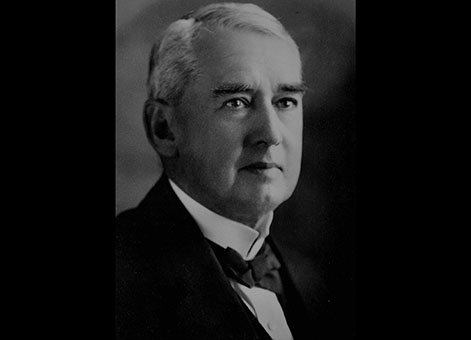 When his cadetship was complete he transferred to Auckland and was Assistant Engineer on the construction of the Ngaruawahia section of the North Main Trunk Railway. In 1879 Hunter was appointed Resident Engineer of the Patea-Hawera railway section. Two years later Hunter became Hamilton's Resident Engineer, in charge of railways and other public works.
In 1882 Hunter resigned from the PWD, entering into partnership with James Stewart. Their chief work was the Hamilton-Rotorua railway construction. In 1894 he became engineer to the Westport Coal Company and in 1897 he set up private practice in Auckland as a consulting engineer and architect.
From 1906 to 1910 he was engineer to the Paparoa Coal Company. Then from 1910 to 1913 he was engineer to both the Waipa Coal Company and the Westport Stockton Coal Company. In 1918 he laid out the Glen Afton Coal Mine and the Huntly Branch Railway.
With FC Hay and Frederick Furkert (Chairman) he formed the South Island Rivers Commission, which investigated the characteristics of the principal rivers whose frequent flooding was troubling. The scope of the Commission was extended to include the Waihou and Ohinemuri Rivers. Hunter also served on other commissions for various government departments and was erudite and a keen observer.
Hunter was elected an Association Member of the United Kingdom's Institution of Civil Engineers (ICE) in 1883 and became an ICE Member in 1908. Hunter was President of the New Zealand Society of Civil Engineers in 1922–23.
---
More information
Source
Frederick Furkert, Early New Zealand Engineers (Wellington: Reed, 1953), p193.