By Engineering New Zealand 28 Sep 2022
Phoebe Moses, Carbon Navigator in the Buildings Specialist Sustainability team at Beca and 2019 Hume Fellowship recipient, had a kōrerorero with us about her experience with the Fellowship, why she applied, and what it has done for her career.
Why did you apply for the Hume Fellowship?
The kaupapa of the Fellowship aligned with my own aspirations for the study – to enhance the engineering profession and learn from experts in the field.
Was it important to you to study overseas, and is there anything that drew you specifically to Edinburgh?
Masters programmes in Aotearoa New Zealand (at the time) didn't offer anything equivalent to the type of course I wanted to undertake, which was a course which would increase my technical knowledge in areas which I couldn't do through my day to day work. The UK was my first port of call as it is one of the leading countries (from a buildings perspective) taking a stand on decarbonisation. Edinburgh was on my shortlist due to the amazing sustainability-related Masters courses that it offers, and I also have family there – which clinched it for me.
So, you received the Fellowship in 2019, and studied at Edinburgh University. Can you tell us more about the Masters course you undertook, and why the Fellowship was so important?
My Masters was a taught programme in Environmental Sustainability. Because Edinburgh University is well perceived in the industry and academia, the fees for international students are among the highest in the UK. I definitely wouldn't have been able to afford to complete the study without the assistance of the Hume Fellowship.
The overall aim of the Fellowship is to advance the technical skills of the engineering profession within New Zealand. Have you brought skills and knowledge back that you're able to rely on daily?
Absolutely – particularly in my new role. I've significantly expanded my technical knowledge around climate change and wider sustainability impacts, gained an economic lens on decarbonisation strategies, and collated a lot of technical knowledge and experience of structural engineers in the UK who are operating in the carbon/ sustainability space.
How do you feel that being a Hume Fellowship recipient has impacted your career prospects long-term. Are there any other benefits you think you've derived from it?
Being able to dedicate a whole year to study was invaluable for my career and for me personally. It directly enabled me to take on my new role, a large part of which is dedicated to helping lead the construction industry to a greater understanding and ability to decarbonise capital projects. I also was able to rediscover a love for academic reading, which has continued to bring benefits through my work as I'm able to research developments in the field with a greater rigour.
What would you say to students considering whether to apply for the Fellowship?
As scholarships go, the Hume is great because while it expects a lot of you, the administrative burden is low. I also felt supported and validated by the industry that what I was studying was important!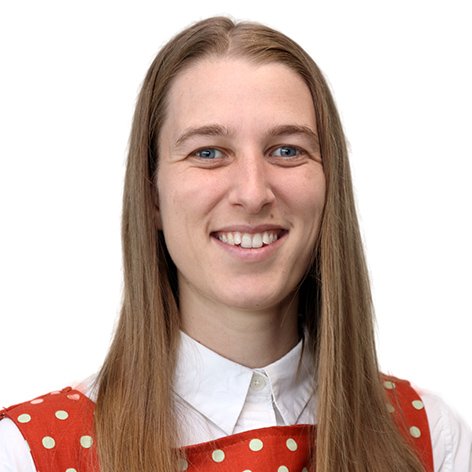 Phoebe Moses, 2019 Hume Fellowship recipient.
---
Applications for the 2023 Hume Fellowship close on Sunday 9 October – find out more and apply.