By Engineering New Zealand 12 Apr 2022
This month, we speak with Jane Goodyer – the Dean of the Lassonde School of Engineering at York University, located in the heart of the Greater Toronto Area. Learn about the fascinating highlights of Jane's career and how she's making systemic change for the better.
What is your role at York University in Toronto?
I'm the Dean of the Lassonde School of Engineering at York University, located in the heart of the Greater Toronto Area. As chief academic and administrative officer, I have the great pleasure of leading a diverse community of earth and space scientists, computer scientists and engineers of various disciplines toward achievement of Lassonde's strategic academic goals.
Our interdisciplinary approach to creating a more sustainable world is central to Lassonde and drives its success. To create solutions and build a foundation for tackling global challenges, we're growing our community with people who have different experiences and perspectives.
We're situated in one of the most diverse cities in the world, with over 250 ethnicities present in the Toronto region. It's these differences that provide a richness in Lassonde's culture which enhances our teaching and research environment and, ultimately, the School's impact on the world.
We're fostering equity, diversity, and inclusion by reducing barriers, creating a welcoming environment, and providing a variety of supports that help individuals reach their full potential. My role – and that of our School – is to empower creators – be it students, faculty, alumni, or our partners – by putting ideas into action that push the world forward.
Tell us about three of your career highlights?
A highlight of my career was during one of my early jobs in the UK as a manufacturing engineer, working as a team leader of 15 men, highly skilled setter-operators who were much older than me. My manager was a mechanical engineer who was very supportive, who gave me strength and confidence to continue advancing, and encouraged me to pursue a PhD. He actually changed my life. It was one of the hardest things to achieve, but it made me realise that I thoroughly enjoy teaching and working with people and being able to share my experience with the next generation.
Another highlight was in 2015, whilst working at Massey University, when I was commissioned by the Tertiary Education Commission to investigate whether New Zealand should consider the degree apprenticeship model. Fortunately, the answer was yes and we were able to create and implement a successful Degree Apprenticeship pilot program, a first for New Zealand. I'm happy to see that the Bachelor of Engineering Technology – Asset Management Apprenticeship, was launched in 2020 and now has 27 apprentices in the program, with ideas for other programs to be developed.
To be honest, having the opportunities to transform curricula and learner models at both an institutional and national level is a real highlight in my career. But it's not just the transformation of programs that makes me tick, the underlying driver is to make education more accessible. These degree apprenticeship programs allow learners to be fully employed, earn a salary, and gain a qualification, without going into debt. Opening doors to those who simply wouldn't have the time or money is the real highlight for me.
I couldn't just leave behind what I'd learnt in New Zealand, and so I've led the development of Canada's first degree apprenticeship, which is due to be launched in September 2023. In Canada we're calling them Integrated Programs, a play on 'Work Integrated Learning,' and our first will be a Bachelor of Applied Science in Digital Technologies.
Finally, another highlight for me is enabling underrepresented groups to consider a career in engineering. In 2016 I launched a national humanitarian engineering outreach program for 10 to 14-year-old girls across New Zealand. I continue this work today through the Lassonde School of Engineering's k2i academy (kindergarten to industry academy). The k2i academy engages with youth by bringing STEM to life – connecting directly to school boards and their classrooms, offering innovative work-integrated learning programs, and partnering with community organisations to provide unique, hands-on STEM learning opportunities.
Since early 2020, we have grown to reach nearly 3,100 youth, teachers, and their families, spending over 33,000 hours in virtual learning environments. To support this growth, k2i academy has developed partnerships and collaborations with provincial and federal funders as well as individual and corporate donors – generating nearly $2 million in funding. With this support we are able to offer programs at no cost to youth and their families, and work with community-based STEM organisations to reach the youth that need us most.
Most importantly however, we design our work alongside some of the largest and most diverse public-school boards in the country, collaborating to dismantle systemic barriers to opportunities in STEM.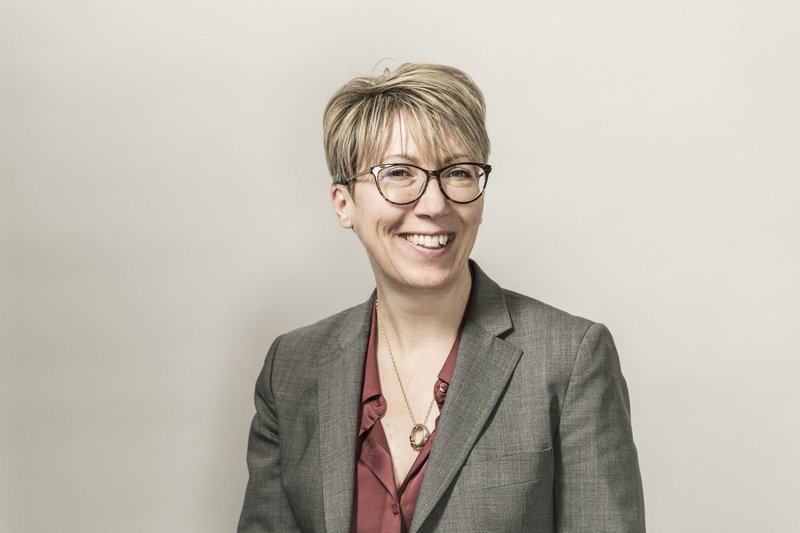 Over the years, what lessons have your students taught you?
After getting my PhD, I became a lecturer, teaching manufacturing systems design. My students at that time were primarily mature learners who wanted to get a degree part-time. During my teaching, often evenings, I learned so much from these students who brought their professional and personal experiences to the classroom. They shared a determination to improve their lives and the lives of others and had overcome different challenges to be there. I constantly see the same resilience in students, persevering through financial constraints, physical, mental, and social concerns, and more recently unprecedented pandemic-related restrictions. Despite personal hardships, students and our graduates continue to do remarkable things to tackle the world's biggest problems, including systemic racism, climate change, threats to democracy, and the current health crisis.
Over the years, my students' journeys have shown me what's possible when we break down degree access and completion barriers, including discrimination based on race, gender and/or sexual orientation. As a first-generation learner who has benefited from postsecondary studies, I'm passionate about opening doors to other first-generation learners, especially those from underserved-communities.
How did you shift from being an academic in the classroom to overseeing teaching programmes and strategic direction at engineering schools?
Within a year of joining Massey University, as a senior lecturer in the School of Engineering and Advanced Technology, I had an opportunity to become the School's Program Director.
A key responsibility was transforming the School's engineering curriculum. While it was a very challenging undertaking, my academic colleagues came together to create a truly innovative engineering program, one of which I'm particularly proud. Although this was a major curriculum redesign, it was essentially a change management initiative. I love working with people, and change is all about the people.
In addition to wanting to see students graduate, I thrived in seeing my colleagues so engaged in the development of our teaching and learning and so this set me on my path to more strategic management positions.
Since joining Lassonde in Fall 2018, developing the new strategic academic plan, 2021-2026, has been a wonderful exercise to really get to know the School. It has involved conversations and consultations with close to 1,000 employees, students, and alumni. What emerged was a collective sense of community, with Lassonde described as a 'home,' where our members feel valued and supported for who they are, and more importantly, who they want to become.
Through this synergistic process, which took into consideration so many different perspectives, we were able to land on a single, forward focused vision that aligns our School and its stakeholders. Being relatively new, our goal is to be recognised among the world's best interdisciplinary engineering schools, a home where engineers and scientists work together to improve the world for everyone.
What advice would you give academics considering branching into strategic management roles at their tertiary institutions?
I would encourage them to go for it! Take risks, continually challenge the status quo with new ideas and never give up in your relentless pursuit of positive change.
I've been the Head of School of Engineering and Advanced Technology at Massey University and now Dean of the Lassonde School of Engineering and I've never regretted a single minute.
I find that if your passion is on trying to make systemic change for the better, then taking on leadership roles in tertiary institutions is a way to achieve this. My advice would be to remain focused on the bigger picture, as from time to time you can get knocks from all levels of the organisation and resilience is important.
From a very young age, I've been through a ton of personal struggles that left me grieving, angry, frustrated and financially stressed. Although my lived experiences were challenging, they have enabled me to be resilient and not be scared of the unknown. These qualities have allowed me to thrive and be happy in my career.
Engineering students sometimes do not understand the value of the Washington, Sydney and Dublin Accords. What do you think is the value of Accord accredited qualifications?
As we know, earning a globally recognised Accord accredited qualification is integral to demonstrating a set of minimum engineering knowledge, skills and competencies. It's the first step on the pathway to becoming a professional engineer.
Working in three different countries has certainly made me appreciate the fact that having agreed collectively to a benchmark of our qualifications does allow for international mobility and sharing of best practice. Also, if we think about how our profession can help society in our country of residence, and how we face more and more complex issues at a global level, it's important that we can bring engineers from across the globe to solve them. Hence having a benchmark as a profession is important.
Why are you a member of Engineering New Zealand?
Ongoing professional development is critical to help us keep pace with technological innovations, new methodologies, and interdisciplinary approaches to cultivate ideas and knowledge. Being part of a professional body is key for me to remain informed of developments and keeping myself up-to-date.
For instance, although I'm now working in Canada, being a member of Engineering New Zealand, I've been keeping abreast of the Ministry of Business, Innovation and Employment's consultation on options to improve the regulation of the engineering profession. Whilst this has direct consequences for engineering in New Zealand, other countries such as Canada are keeping a close eye on the developments.
How do you maintain a work/life balance in your demanding role?
I've always maintained a good life/work balance because I know life's too short. When I think about those whom I've lost and the fact that they didn't get the opportunity to live a full life, it gives me the impetus to make my life as full as it can be.
My mother died when I was ten, followed by my stepmother and father before I turned 20, and then my best friend when we were 35. Being on this earth is not a privilege I take lightly. Because of these personal tragedies, my husband and I take time to have rich, diverse experiences.
We like to travel and are fully present when we're not working. I always try to find time for reflection, and ask myself, "Am I making the most of what I'm doing at this very moment?" And if I'm not, I do something about it.
What is your favourite piece of engineering in Toronto?
Of course, I'm going to be biased here. For me it's definitely the Bergeron Centre for Engineering Excellence in which the Lassonde School of Engineering lives because it's absolutely stunning! Nicknamed "the Cloud," it has a rounded, curvilinear form and a whimsical façade with triangular patterns that reflect the changing light. It's like a mathematical algorithm, darting through everything from the windows and walls to the high ceilings.
Designed by Lassonde, York University, and ZAS Architects, it has been named one of Toronto's architecturally significant buildings. Inside is just as impressive with an open concept, integrated layout that facilitates project-based interdisciplinary learning for engineers, scientists, and entrepreneurs.