By Engineering New Zealand 7 Apr 2020
Rebecca Tinga and Ryan Johnson's development of an Electro-Coagulator device has won them Engineering New Zealand's 2020 Student Innovator Award – a prestigious accolade that celebrates an outstandingly designed, final-year, tertiary project.
The two final-year students from Ara Institute of Canterbury, whose project was supervised by Matt Ramezanian Pour, designed the Electro-Coagulator to address the prevailing environmental issue of greywater. 
Water scarcity is increasing globally, and the water shortages brought about by this dry New Zealand summer are yet another example. Greywater recycling is emerging as a cost-effective and sustainable solution to dwindling supplies of clean drinking water.  
The aim of the project was to create a working pre-treatment unit for treating laundry greywater. The Electro-coagulator used electrolysis to destabilise contaminants, rather than using traditional chemical additives.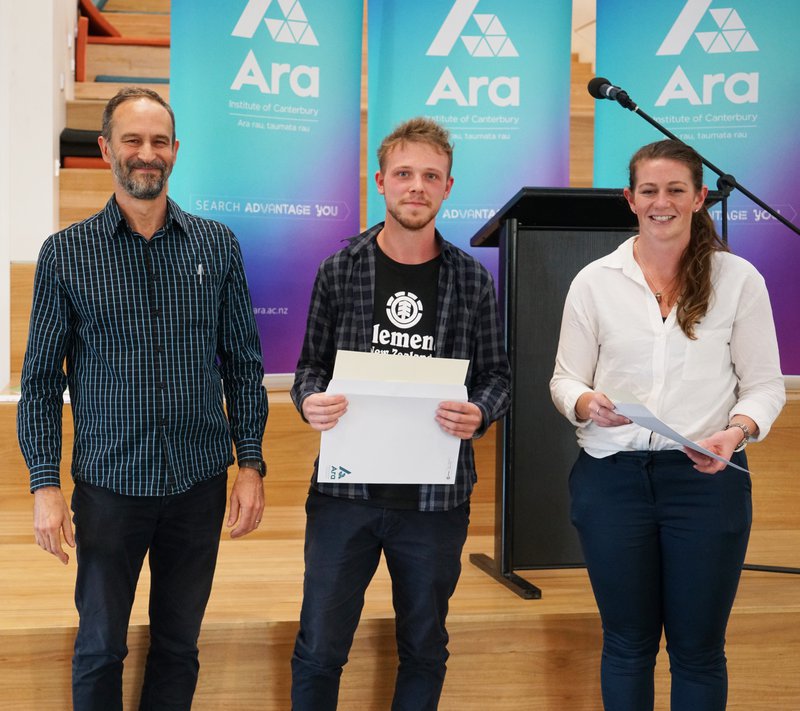 Engineering New Zealand's judges described the students work as "an innovative and logical idea, supported by a clear and concise presentation." 
The judges stated, the project stood out, as not only did it address a real environmental problem, but it also gave a workable and practical solution. One of the judges felt that this was a domestic product Fisher & Paykel could actually apply.
The winning team were set to receive their award at parliament during Engineering New Zealand's prestigious annual Fellows' Dinner. A well-deserved celebration of their achievement will happen, but the date is yet to be confirmed.