Wellington's Cable Car is an iconic feature of New Zealand's capital city. As a tourist attraction it is often featured on promotional images gradually ascending towards the lofty heights of Kelburn, with the sprawling central business district laid out below. However, for many residents and Victoria University students the Cable Car remains an important form of daily transportation.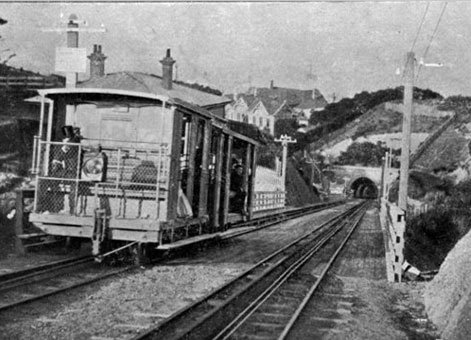 In the late 19th century an increase in Wellington's population led to the development of new suburbs, spreading out from the central city onto former farm land. Some prominent businessmen saw this as a commercial opportunity and private companies were created to oversee new developments. One of these companies was the Upland Estate Company whose subsidiary was the Kelburne and Karori Tramway Company.
In order to provide both access to the new hillside suburb which was to eventually become Kelburn, the company decided that a cable tramway was the best solution. Backed by politicians, the line began to be development in 1899. The resulting Wellington Cable Car opened in 1902, but despite its name was a combined cable tramway and funicular system. Designed by James Edward Fulton (1854–1928) and constructed by Maurice O'Connor (1840–1921), the line traverses a steep gradient, passing through three tunnels and over three viaducts. The former Winding House features a dedicated Cable Car Museum, housing some of the original system's equipment, and a car designed and built by Dunedin's tramcar specialist, Mark Sinclair.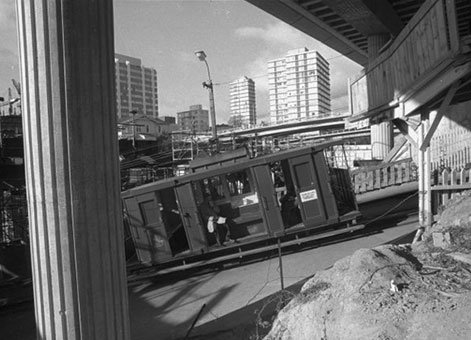 The Cable Car became a beloved part of Wellington city. As such, cries of outrage followed the City Council's 1978 removal of the red rattlers, (as the cars were nicknamed) due to safety concerns. However the new system, introduced a year later, proved to be just as popular and today it remains an integral part of the city's transport system.
The Wellington Cable Car system is a valued link to the city's Victorian transport heritage. The Wellington Cable Car is also special because it remains one of Fulton's best known works and is a tribute to his engineering skill.
Heritage recognition
The Wellington Cable Car system was added to the IPENZ Engineering Heritage Register on 16 October 2012. 

Read the heritage assessment | 681.3 KB
Location
280 Lambton Quay, Wellington, 6011
More information
Access
The Wellington Cable Car System runs from termini on Lambton Quay (lower/east) and Upland Road (upper/west). Both termini are signposted. The Clifton Station is accessible via a walkway from Clifton Terrace, Talavera Station is accessible from Everton Terrace, while Salamanca Station is located next to the Kelburn Park clubrooms on Salamanca Road. The former Winding House building, now the Wellington Cable Car Museum, near the Upland Road terminal, at 1a Upland Road.
The Wellington Cable Car website has timetable and fare information.
The Cable Car Museum is also open to the public.
References
Simon Fleisher, "Wellington Cable Car and its Engineering Heritage," paper presented at the 4th Australasian Engineering Heritage Conference (2014).  
Peter Lowe, 'Fulton, James Edward – Biography' from Dictionary of New Zealand Biography . Te Ara – the Encyclopedia of New Zealand, www.teara.govt.nz (updated 1 September 2010).
Additional image gallery details
Grabham Ltd. Cable car, Kelburn, Wellington [circa 1904]. Death, K: Photographs of the Nordell family and other various scenes. Ref: 1/2-078976-F. Alexander Turnbull Library, Wellington, New Zealand. 
Cable car, Clifton Terrace, Wellington [1974]. Negatives of the Evening Post newspaper. Ref: 1/4-021807-F. Alexander Turnbull Library, Wellington, New Zealand.
Permission of the Alexander Turnbull Library, Wellington, New Zealand, must be obtained before any re-use of this image.