Prior to 1877, the citizens of Auckland had very inadequate water supplies and suffered huge losses from major fires in the city. In 1874 William Errington (1832–1894), an engineer trained in the United Kingdom, was commissioned by Auckland City Council to design the Western Springs Pumping Station with associated pipelines and reservoirs.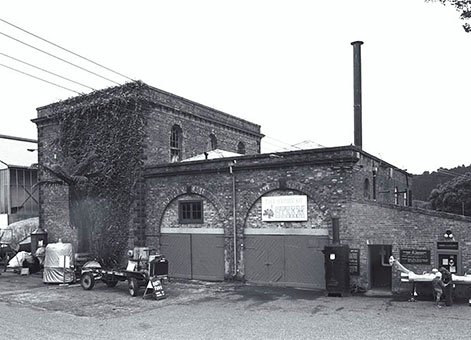 This system brought huge health benefits to the city when first commissioned in March 1877. Coal fired boilers operated a steam engine driving a 16.3 tonne, 6.25 metre (m) diameter flywheel and 7.3 m beam operated twin pumps raising up to 13,600 cubic metres of water per day to the Ponsonby Reservoir.
The pumps served Auckland until 1910 when adequate water from the Waitakere Ranges became available. From 1920, when the springs showed significant signs of pollution, they were used in emergency only and heavily chlorinated. By 1936 it was recommended the machinery be scrapped and the original boilers were removed the following year.
The beam engine, housed in its attractive mid-Victorian brick pumphouse, is now the centre piece of Auckland's Museum of Transport and Technology (MOTAT). The engine was painstakingly and excellently restored to working order over a period of four years by the MOTAT Steam Volunteer team under the direction of Ken Pointon. On 19 April 2008 the restoration was officially opened by the Prime Minister Helen Clark. It operates with steam most Thursday afternoons.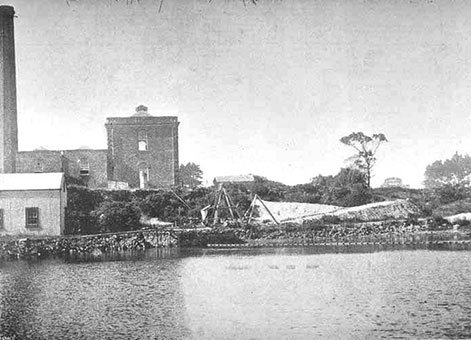 For his work on the project, Ken Pointon was awarded the Colin Crisp Award at the Australasian Engineering Heritage Conference in November 2009 for "the most outstanding conservation of an engineering work of historic or heritage significance". This was the first occasion that this award had been made to a New Zealand project.
In 2009 the Pumphouse and Pumphouse Beam Engine and Engineer's Cottage won the UNESCO Asia-Pacific Heritage Award of Merit for the Culture Heritage Conservation programme, the only New Zealand buildings to have received such an award.
Heritage recognition
This place has been recognised by Heritage New Zealand as a Category 1 historic place (List no.114): Pumping Station: New Zealand Heritage List/Rārangi Korero information.
IPENZ "Engineering to 1990" project
This item of New Zealand's engineering heritage was recognised as part of the IPENZ "Engineering to 1990" project which the Institution organised to help celebrate the country's sesquicentenary in 1990. A plaque was unveiled to mark the significance of this pump house as part of the development of the nation.
---
More information
Access
MOTAT's opening hours and other details are available on their website.
References
"The Beam Engine & Western Springs Pumping Station," MOTAT April 2008.
C W Firth, A Century of Water Supply for Auckland New Zealand, Auckland Regional Authority, December 1967.
G J Murdoch, "The Water Supply of Metropolitan Auckland," Watercare Services Auckland.
Terry Snow, "Steam Rises",  (PDF 1MB) The Shed, October/November 2017, pp.34–38.>
Lorraine M Wilson, An iron Essay - A Short History of the beam Engine and Western Springs Waterworks, MOTAT 1994.
Location
805 Great North Rd, Western Springs, Auckland.