Housed in the old Maungatapere Dairy Factory buildings 12 kilometres from Whangarei, the Packard Motor Museum is thought to have the largest collection of Packard motor cars in the world.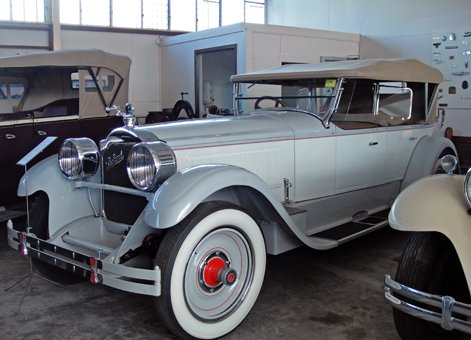 The collection includes 52 Packard motor cars from the period 1919 to 1958. Packards, often custom made for the rich and famous, were considered the United States of America's equivalents to Rolls Royce. Also of significant interest is a collection of 64 motorcycles dating from the early 20th Century to the 1970s, documenting the development of the motorcycle.
The collection also features a restored 1873 ex-New Zealand Railways locomotive A62 built by Dubs and Company, Glasgow. This was used for railway construction work in Bluff, Wellington and New Plymouth. Eventually it was used on the Piha Tramway, hauling logs from the Anawhata bush between 1915 and 1920. There are also four traction engines and many other items of engineering interest including aircraft engines, earthmoving machinery and military vehicles.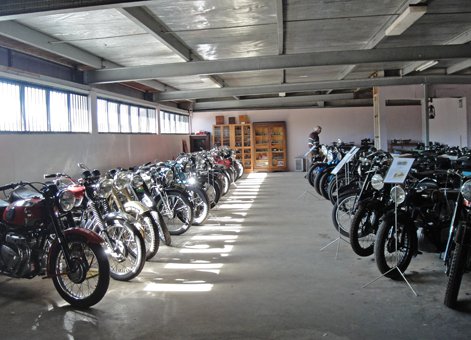 The collection resulted from Graeme Craw's passion for collecting vehicles and machinery before they were scrapped. The first museum was at the old Montana Winery buildings near Titirangi in Auckland. However, Craw moved to Tarai Station at Nukutawhiti, south of Kaikohe, when his Anawhata farm was bought by Auckland Regional Authority to add to Auckland's Centennial Memorial parkland. To house his collection Craw purchased part of the disused Maungatapere Dairy Factory. When Craw died in 2007 his family became responsible for the collection, which is managed by Richard Easton (2013). A team of volunteers are maintaining and restoring collection items.
---
Find out more
Access
Museum hours and contacts details are available on the museum's website.
Reference
Graeme and Moira Craw, The Revival of Dubs A62, published by the Anawhata Museum Trust, 2006.
Location
Old Dairy Factory, State Highway 14, Maungatapere, Whangarei, Northland.