This line was a major feat of engineering, built through very difficult terrain and generally weak tertiary geological conditions. It was built intermittently from 1911–1942 over 191 kilometres of hilly country with gorges requiring five steel viaducts more than 60 metres (m) high; a reinforced concrete arch viaduct, other bridges, numerous tunnels and heavy earthworks.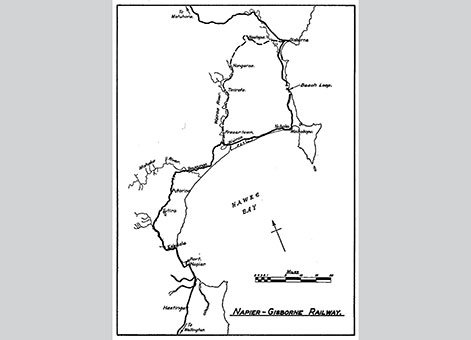 The steel viaducts include:
Waikoau, north of Napier, 72m high, completed 1928
Matahourua, 65.5m high, completed 1929
Waikare, 79m high, completed 1929
Mohaka Viaduct, 95m high, completed 1937
Mangaturanga, 65m high, completed 1938.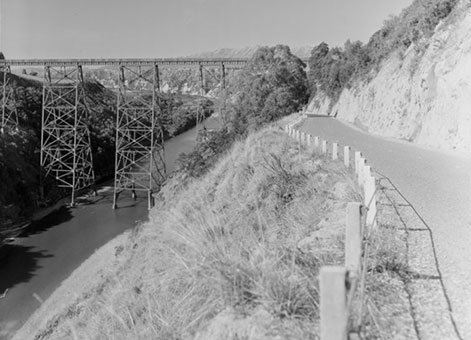 The Wairoa River Railway Bridge was built in 1930 and has steel through trusses. At Napier the Westshore bridge completed in 1918 has nine steel plate girders and a reinforced concrete bowstring arch over the main waterway. Built for road traffic, provision was made for the 4.26m rail track to be laid alongside later. A little further north is the Esk River Bridge completed in 1925 having nine steel plate girder spans.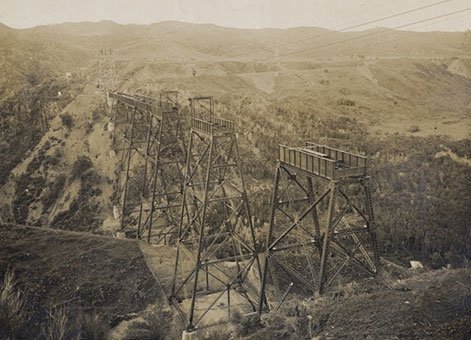 The railway from Napier to Waikokopu was in the Napier Public Works Department (PWD) District under Alexander Dinnie. Waikokopu to Gisborne was in the Gisborne PWD District under Onslow Garth Thornton.
Near Waikokopu the Waiau Stream Viaduct completed in 1942 has a reinforced concrete parabolic arch with eight reinforced concrete girder spans and is 30.5m high. Designed to resist seismic forces, it was "state of the art" being both majestic and attractive.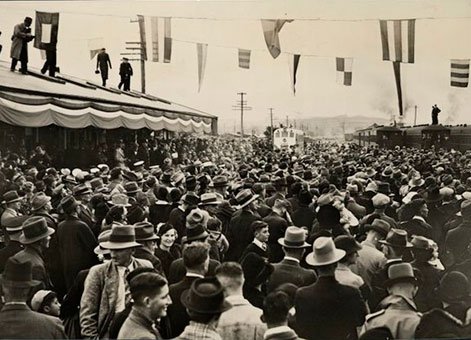 The south portal of the Tikiwhata Tunnel is at the north end of the viaduct. It is the longest of all the tunnels on this line at 2,988m long. The next longest is the Waikoura Tunnel, 1,448m long. There are 16 other lesser tunnels on this section. Of the 16 bridges the longest is the Waipoua River bridge with 15 steel plate girder spans.
There were many delays. The 1931 Hawke's Bay earthquake causing some damage to several viaducts and bridges, as did the two disastrous floods of early 1938 which resulted in the loss of 22 lives at Kopuawhara. During the Depression all construction ceased for several years.
---
Find out more
Access
The railway is at times close to State Highway 2 (SH 2).  There is a good view of the Mohaka Viaduct from SH 2.  

References
Geoffrey Thornton, 
Bridging the Gap: Early bridges in New Zealand, 1830-1939
 (Reed, Auckland, 2001).
Rosslyn J Noonan, By Design: A brief history of the Public Works Department and Ministry of Works, 1870-1970 (Wellington: Ministry of Works and Development, 1975).
Location
Between Napier, Hawke's Bay, and Gisborne, East Coast.