Thomas Beck was born at Palmerston, Otago, on 2 August 1900 and completed his secondary school education at Otago Boys' High School.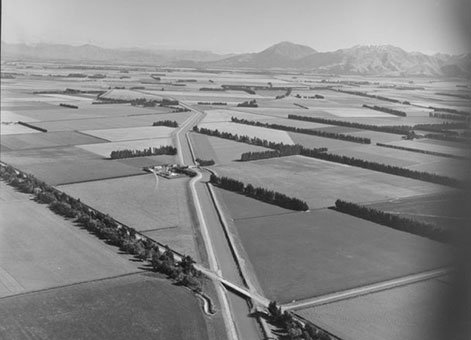 He joined the Public Works Department (PWD) as a cadet in 1919, working in the North Auckland district. Beck then transferred to Arthur's Pass. After attending Canterbury College he transferred to the Dunedin Public Works District.
Beck was awarded a Commonwealth Fund Service Scholarship in 1931. He spent two years abroad, mostly in the United States of America, studying irrigation, drainage and river control. On his return, Beck was engaged on the investigations and preliminary surveys of irrigation work in mid-Canterbury, and subsequently was engineer-in-charge of the construction of this work.
In 1940 Beck became Christchurch's District Engineer. He transferred to Wellington in 1942 in connection with defence construction. Beck was later appointed PWD Assistant Engineer-in-Chief, and subsequently Engineer-in-Chief, Chairman of the Main Highways Board, and Chairman of the Soil Conservation and Rivers Control Council. These appointments were relinquished on his appointment as Deputy Commissioner of Works in 1946.
Beck became an Associate Member of the New Zealand Institution of Engineers (now the Institution of Professional Engineers New Zealand (IPENZ)) in 1930. He served a term as a Member of Council from 1944 to 1946.
Beck died on 6 January 1948, survived by his wife and four children.
---
Find out more
Source
Proceedings of New Zealand Institution of Engineers, Vol.34 (1948), p.527.
Further reading
Rosslyn Noonan, By Design: A brief history of the Public Works Department Ministry of Works, 1870–1970 (Wellington: Government Printer, 1975), p.285.