Samuel Irwin Crookes was New Zealand Institution of Engineers' (now the Institution of Professional Engineers New Zealand (IPENZ)) President in 1938­–39 and a Vice President of the Institution of Chemical Engineers, London. He was a leading consulting engineer in Auckland. He also served the wider community as an elected member of Auckland City Council, the Auckland Electric Power Board and many other public bodies.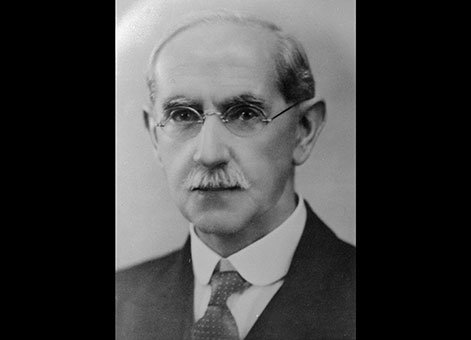 Crookes was born in Sheffield, England, in 1871 and was educated at Sheffield and London Universities where he specialised in electrical engineering and chemistry. His wife, whom he married in 1895, was the daughter of Philip Robinson, an engineer of international repute in the iron and steel industry. Before coming to New Zealand in 1907, Crookes lectured at Battersea Polytechnic in London.
On arrival in Auckland, Crookes took charge of the electrical engineering department at Seddon Memorial Technical College until 1912. From 1916 to 1919 he taught electrical engineering at Auckland University College School of Engineering.
In 1911 Crookes had also begun practice as a consulting engineer. He was involved in the design of the Wairua Falls hydro-electric power station near Whangarei in 1920. He designed the large chemical plants for the manufacture of superphosphate at Te Papapa and New Plymouth. He also did work at the Portland Cement works near Whangarei. During World War Two, when a Japanese attack on Auckland was feared, Crookes was involved in designing air raid shelters under Albert Park to accommodate 20,000 people.  
Aside from engineering teaching and consulting, Crookes also bred jersey cattle in Northland and was the Auckland Agricultural and Pastoral Association's President for many years. He was a prime mover in the establishment of the New Zealand Fertiliser Manufactures Research Association laboratories at East Tamaki, Auckland. He also made major contributions as Chairman of a number of private companies, including the New Zealand Farmers Fertiliser Company and the Kiwi Fertiliser Company. 
Crookes was an elected member of Auckland City Council for seven years from 1922, serving as the first Chairman of the Town Planning Committee. He was a member of the Auckland Electric Power Board for 25 years and served as its Chairman for several years. He was also a member of the Auckland University College Council, the Seddon Memorial Technical College Board of Managers and the Auckland Grammar School Board. 
His son, Samuel Irwin Crookes Junior (1896­–1983), was a structural engineer who made a significant contribution to the understanding of earthquake engineering. He spent most of his professional life as a member of staff at the Auckland University School of Architecture.  
---
More information
Further reading
Peter Lowe. "Crookes, Samuel Irwin," from the Dictionary of New Zealand Biography in Te Ara – the Encyclopedia of New Zealand, updated 21 January 2014.