Robert West Holmes was born in London on 25 September 1856 and came to New Zealand with his parents in 1871. Holmes entered the Public Works Department as the first engineering cadet in 1872.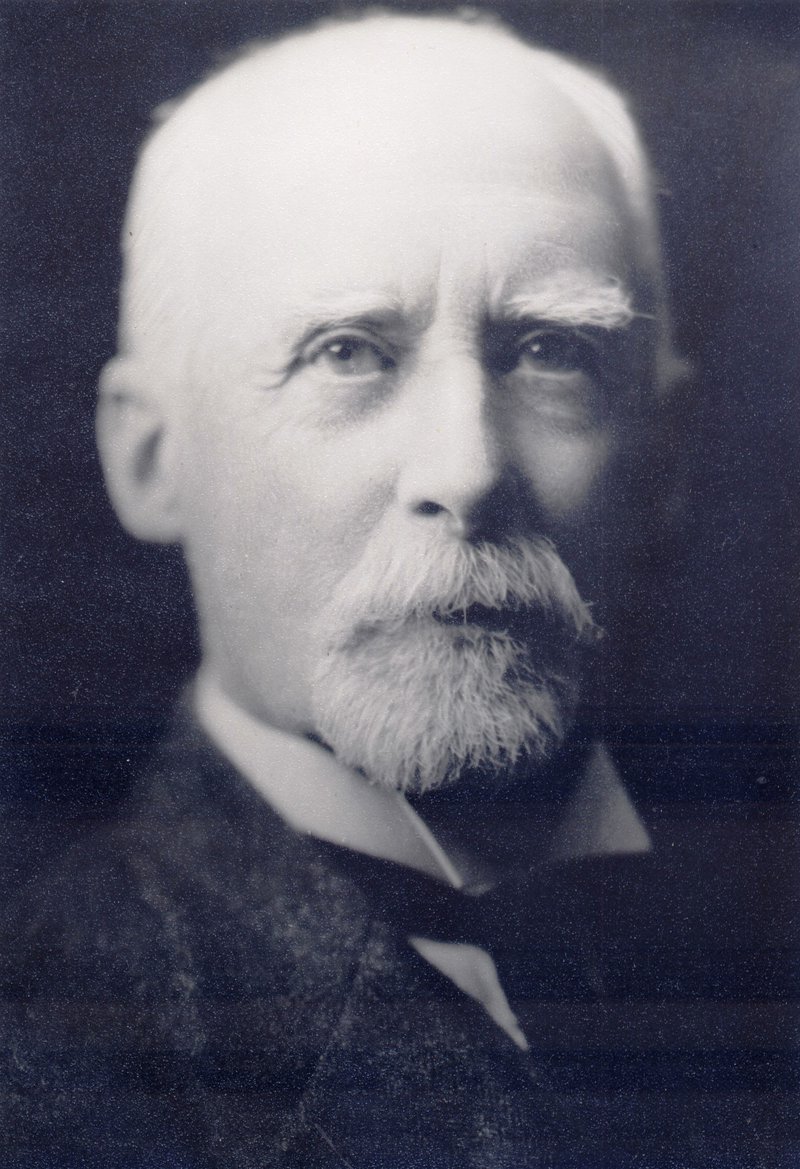 In 1876 he was appointed assistant engineer at Greymouth, and was transferred shortly afterwards to the Manawatu district, on railway location and construction. Three years later he was promoted to the position of resident engineer, New Plymouth, and carried out the construction of the railway south as far as Patea.
In 1884, Holmes conducted successful explorations for the route of the Taranaki-Auckland railway connection, and also located the railway route from Te Awamutu for some 25 miles southward. Subsequently he located a length of railway line south of Woodville. Holmes was also for a considerable period engaged in other exploration work connected with the Wellington­-Auckland main trunk line.
In 1890, he carried out exploratory work in connection with the road, later constructed, to Milford Sound through the Homer Saddle. His wife accompanied him on this arduous tour, and the Gertrude Saddle was named after her.
From then until 1892 he was in charge of numerous public works in various parts of the Dominion.
From 1892 until 1899 he was engaged in the final location of the North Island Main Trunk railway line from near Taihape to Taumarunui, which included the famous Raurimu Spiral. He was subsequently promoted to the position of inspecting engineer at head office, Wellington, and, in 1906, was advanced to the post of superintending engineer.
In 1907, Holmes was appointed Engineer-in-Chief and Marine Engineer, a position he held until his retirement in 1920. For six months prior to his retirement, the position of Under-Secretary of Public Works was added to his duties.
On the formation of the New Zealand Society of Civil Engineers (now the Institution of Professional Engineers New Zealand, IPENZ) in 1914, Holmes was invited to become its first president, retaining that position until 1917. He was a member of the Council from 1917–1923, when he was elected honorary secretary, a position he held until he resigned in 1930.
Holmes was associated with the principal public works of the Dominion for nearly half a century prior to his retirement in 1920. As the first president and as a member of the Council and honorary secretary for many years, during which he worked to build up the Society, the latter has good reason to honour his name. It owes Holmes a further debt of gratitude for his generous endowment of a fund, vested in the Public Trustee in perpetuity, for the expansion of a scientific library to be maintained at the headquarters of the Institution.
Holmes was awarded the Imperial Service Order prior to his retirement in 1920. He died at Hamilton on 8 February 1936. 
---
More information
Source
William Newnham, Learning Service Achievement (Wellington: New Zealand Institution of Engineers, 1971), pp 349–50.
Further reading
Frederick Furkert, Early New Zealand Engineers (Wellington: Reed, 1953), p.192.
Peter Lowe. 'Holmes, Robert West,' from the Dictionary of New Zealand Biography in Te Ara - the Encyclopedia of New Zealand, updated 22 October 2013.