Richard Stanley Maunder, former President of the New Zealand Institution of Engineers (NZIE, now the Institution of Professional Engineers New Zealand (IPENZ)), died at his Waikanae home on 4 August 1974.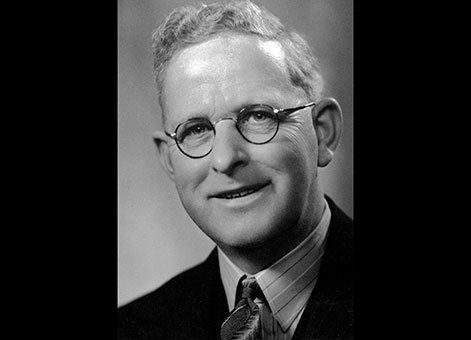 He was born in the Waikato and apprenticed in Taranaki but obtained his engineering training at the Manchester College of Technology and with the Lancashire Dynamo and Motor Company in Manchester, England. He gained further experience in the United Kingdom with the Admiralty and Metropolitan-Vickers Limited.
In 1919 Maunder returned to New Zealand and joined the Wellington City Council's Tramways and Electricity Department, from which he retired in 1955 as General Manager.
Maunder became a NZIE corporate member in 1938 and immediately took a keen interest in the institution's affairs. He served on a number of committees, on the Council and was elected Vice-President in 1952 and President in 1954. After completion of his term as President, Maunder served for three years as Honorary Treasurer and continued as a member of the finance and examinations committees until 1959.
Maunder presented a number of papers to the NZIE and in 1947 was awarded the Fulton Gold Medal for his paper Electrical installations. At NZIE's 50th jubilee conference in February 1964, he presented a sum of $2,000 to provide an annual award for the best paper on an electrical engineering subject. Maunder directed the award be known as the Evan Parry Award as a token of his respect and admiration for the former Public Works Department Chief Electrical Engineer.
Maunder also served for a number of years on the Engineers Registration Board and was a President of the Professional Engineers' Association.
---
Find out more
Source
New Zealand Engineering, September 1974, p.272.