John Cull was born in Christchurch on 19 September 1879. He was educated at Christchurch Boys High School (1890–1895), and professionally at Canterbury College School of Engineering (1896–1900), taking the degree Bachelor of Science (BSc) in Engineering.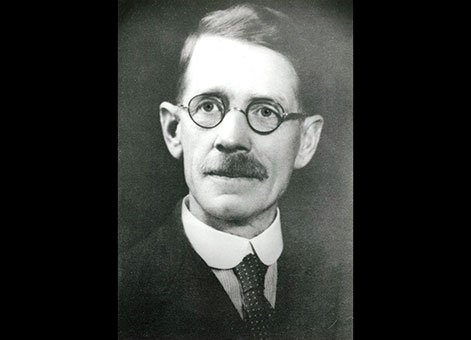 He then completed 18 months in the Railway Workshops and in 1901 was engaged as Draughtsman and Engineer with Cutten Brothers, Dunedin, on the design and erection of gold dredges.
Between 1904 and 1909 he was on Professor Julian Scott's staff at Canterbury College. After working on investigations on behalf of mining companies, in 1911–1912 he was employed on the designs and in charge of construction for the Auckland main drainage scheme.
Following this, Cull was Inspecting Engineer on Auckland Harbour Works, including West Section, Queen Street Wharf, North Wall, Western Breakwater and other works.
In 1914 he was appointed to the newly created post of Designing Engineer, Public Works Department, and in that capacity was responsible for many large works. He was engaged in the equipment of the Otira Tunnel and was sent by the New Zealand Government to England to confer with the leading Power Plant manufacturers, and to decide on the best type of power equipment for the tunnel with its peculiar problem of full power only being required for very short periods.
Later, Cull was Engineer to the Coal Commission set up to consider the full use of New Zealand coals by the railways.
His works covered a wide field, but special mention may be made of the large steel viaducts on the East Coast Main Trunk Railway between Napier and Wairoa, including the Mohaka Viaduct, which ranked among the world's largest. Cull also conducted pioneering investigation into the smelting of Taranaki iron sand by means of the electric furnace.
In 1929 he returned to Canterbury College as Professor of Civil Engineering, and after the Hawke's Bay earthquake. In 1931 he was appointed by the Government to visit the area and to formulate rules to govern reconstruction and future construction to resist earthquakes. The Committee set up for this purpose under his Chairmanship prepared regulations, which formed the original basis for the Code of Building By-laws subsequently produced by the New Zealand Standards Institute. He retired from the Chair of Civil Engineering at Canterbury University College on 31 August 1942.
Cull was elected an Associate Member of the Institution of Mechanical Engineers in 1909, and of the Institution of Civil Engineers in 1930, and was for some years a member of the New Zealand Advisory Committees of both these bodies. He was elected a Member of the New Zealand Society of Civil Engineers (now IPENZ) in August 1916, was a Member of Council from 1932–34, Vice-President 1934–36, President 1936–37, and ex officio Member of Council, 1937–38.
He died on 20 April 1943.
---
More information
Source
Proceedings of the New Zealand Institution of Engineers, Vol. 29, No. 2 (July 1943), p.104.