Born on 26 August 1876, Frederick Williams was educated at Kumara State School.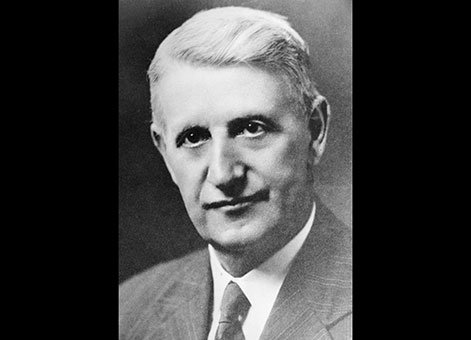 He received practical engineering training on government projects such as the Waimea–Kumara Hydraulic Works. In 1896 Williams was transferred to Reefton with the Lands and Survey Department. However, after six months he accepted a position under engineer Robert Hay and was associated with many works, including the Palmerston North water supply, and sewerage and electrical supply to Gore and Rotorua.
In 1904 Williams joined the Waipori Falls Power Company Limited as Resident Engineer and became the Dunedin City Council's Chief Hydraulic Engineer on the project in 1905. It seems when these works were completed Williams entered private practice in Dunedin and his name is linked with many important South Island civil engineering works. For example, in 1907 he became Waterworks Engineer for several of Dunedin's Borough Councils.
Williams was a member of New Zealand's first professional engineering body, the Institute of Local Government Engineers New Zealand. In 1914 he went on to become a foundation Member of the New Zealand Society of Civil Engineers (NZSCE, now the Institution of Professional Engineers New Zealand (IPENZ)). He was also the first Chairman of the NZSCE's Otago Branch. He served for some years on the NZSCE Council and was Vice-President in 1931–33 and President in 1933–34.
Other interests and activities
Williams was a Major in New Zealand's Home Forces during World War One. He was a popular officer in the Dunedin engineers' unit of the Territorial Forces and at the outbreak of World War Two formed an engineers' battalion of the Home Guard, which he commanded until it disbanded.
Williams was also a Member of the New Zealand Institute of Surveyors, the Town Planning Institute of New Zealand, and the Royal Sanitary Institute, London. He was a President of the Otago Automobile Association and the South Island Motor Union Mutual Insurance Association.
Williams had an active interest in freemasonry throughout his life. He was Grand Superintendent of the Scottish Royal Arch district for 10 years, and as a 32nd degree Mason was a Sovereign General Inspector General elect.
He was survived by his wife (nee Miss de Tourettes), one daughter, Mrs SJ Thompson, of Levin, and a son, Lieutenant FH Williams.
---
More information
Source
Proceedings of New Zealand Institution of Engineers, Vol.30 (1945), pp 305–306.
Related content
Tags
Related articles
19 August 2015

Past Presidents

---

Read more
Related Content
Find out about our engineering tours app