Frank Ernest de Guerrier was born in London, England, in 1873 and came to New Zealand in 1908 as Engineer to the Auckland Tramways Company. De Guerrier had experience in Britain, Spain and India before coming to New Zealand.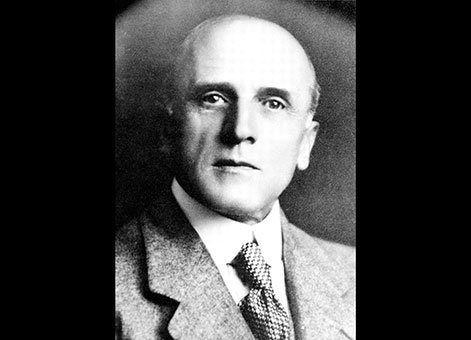 Between 1899 and 1902 the Auckland Tramways Company built the electric tramways system, the largest municipal engineering project in the country at the time. De Guerrier became the Auckland City Council Tramways and Electrical Engineer after the Auckland Electric Power Board was established in 1921. The Council had purchased the Auckland Tramways Company in 1919.  In 1928 the Auckland Transport Board was formed with De Guerrier as its Chief Engineer until he retired in 1938.
De Guerrier was an elected member of Auckland Electric Power Board from 1944 to 1955 where he served for a time as Works Committee Chairman and as Deputy Chairman. 
De Guerrier was President of the New Zealand Society of Civil Engineers (NZSCE, now the Institution of Professional Engineers New Zealand (IPENZ)) in 1928–29.
---
More information
Further reading
Obituary, New Zealand Herald, 8 October 1956.