Alfred Baker was born in Dunedin on 7 August 1881 and was educated at primary schools in Christchurch, followed by Christchurch Boys' High School.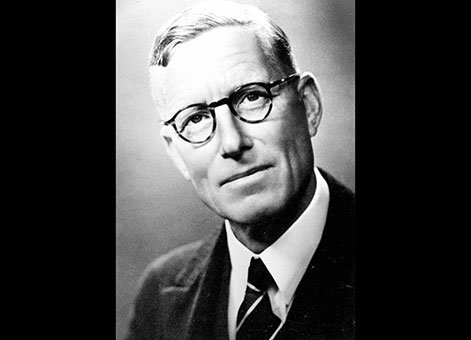 Engineering career
Baker joined New Zealand's public service in March 1898 as a clerical cadet in the Defence Department, Wellington. Baker stayed with that department until June 1904 when he received an engineering cadetship in the Public Works Department's (PWD) Head Office in Wellington.
A year later Baker was transferred to the southern end of the North Island Main Trunk railway construction works. To begin with he worked around the Taihape headquarters, and in 1907 was in the King Country. Baker then went onto the Stratford Main Trunk Railway survey and in June 1908 he was promoted to Assistant Engineer.
In August 1908 Baker was transferred to the Whangarei District where he was engaged on the construction of the Whangarei-Opua line and the survey of the Kawakawa-Hokianga Railway. He returned to the Stratford Main Trunk Railway survey in 1911, subsequently taking charge of the construction in the King Country end of that line.
Baker was appointed Resident Engineer at Taumarunui in February 1914. He remained there until May 1919 when he was promoted and transferred to Dunedin as their District Engineer.
Promotions continued. In January 1921 Baker became Auckland's District Engineer and in October 1924 he was appointed Inspecting Engineer and transferred to Head Office. He served in that role for more than 11 years, and in July 1936 Baker was appointed PWD Assistant Engineer-in-Chief, holding that position until he retired in 1940.
Baker was a member of the Main Highways Board in 1932, and was its first Deputy Chairman from 1936 until his retirement. He was highly involved in Board activities, many being carried out under his personal direction.
Town planning was another of Baker's interests. He was greatly concerned with the lack of planning in New Zealand and was enthusiastic in his support of proper town and regional planning. He was an early supporter of the Town Planning Institute. He was a member of its Council for many years and was President at the time of his death.
Soon after his retirement from the PWD, Baker took up war emergency work and was appointed a Technical Officer to the National Service Department, serving in that capacity until his death.
Professional body membership and service
Baker sat for the Associate Membership examination of the Institution of Civil Engineers (United Kingdom) in 1911 and secured first place out of 156 British Empire candidates who presented themselves. He was elected an Associate Member in 1912 and was transferred to full membership in 1936.
Baker was an early Member of the New Zealand Society of Civil Engineers (now the Institution of Professional Engineers New Zealand (IPENZ)) being elected in September 1914. He served on the Council from 1916 until 1919 and then for 15 years from 1922. Baker was Vice-President in 1937 and President in 1939. He officiated during the Centennial Meeting of 1940, conducting the meeting with great dignity and distinction. Baker was elected Honorary Treasurer after James Marchbanks' retirement from the position in 1941.
He also contributed several papers published in the Institution's Proceedings, but his outstanding effort was the 1940 Presidential Address where he reviewed New Zealand's engineering accomplishments during the 100 years since the Treaty of Waitangi was signed.
Baker died on 16 February 1943. His outstanding characteristics were honesty, integrity, and high standard of professional conduct. The Institution has suffered a great loss in his passing, and his place will be hard to fill.
---
More information
Source
Proceedings of New Zealand Institution of Engineers, Vol. 29:1 (April 1943), p.12.