Fellowship is an honoured class of membership recognising highly experienced professionals who have made a huge impact on engineering in New Zealand.
Distinguished Fellows
Barry Brown
DistFEngNZ, BSc(Physics), BE(Hons), MSc Eng(Lond), DipIC, IntPE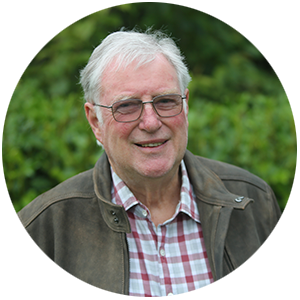 Barry Brown is elected a Distinguished Fellow of Engineering New Zealand for his extraordinary contributions to technical and executive leadership especially in the fields of structural and seismic design. He has made a huge contribution to the development of standards and practice documents over many years as well as demonstrated exemplary leadership in challenging times for the profession.
Barry gets things done. He was the inaugural Chair of SESOC from 1988 at a time when the building industry throughout New Zealand was needing direction and support to respond to the 1987 financial crisis. He was also elected to the IPENZ Council Board from 1986–1992 where he strongly promoted the development of the structural technical group as a truly national body. For his achievements he was made a life member of SESOC and continues to be an enthusiastic contributor to SESOC's activities, most recently in 2022 leading the SESOC Task Group responsible for the development of the GD#0-GD#3 - Guidance Document on Grouted (Drossbach etc) Connections in Precast Concrete.
From 1988–1990, he was the convenor of a working group of NZIA/IPENZ/ACENZ which (amongst other things) developed the 'Producer Statement' concept and made submissions to Government on the Building Act 1991, where many of that group's concepts were incorporated in the subsequent legislation. In 2001, he was appointed by government to chair the Building Industry Authority (BIA) and in that role was a leader in steering the profession through the testing issue of watertightness of buildings, helping to restore confidence and develop solutions.
Barry was an immediate respondent following the Canterbury Earthquakes and immersed himself in supporting the recovery team that was mobilised in response to that event. This included both technical roles as well as attending to the wellbeing of engineers impacted by this disaster. He was appointed to the Technical Advisory Board for the Earthquake Recovery established by MBIE and was the SESOC representative on the Engineering Advisory Group which prepared technical guidance documents for the repair and reconstruction works.
Barry has spent most of his professional career with Fraser Thomas Ltd where he led the structural team and for several years was Managing Director. His advice has been widely sought, including for forensic assessments of both structural issues and broader engineering matters, an example being his widely applied research on effects of expansive soils on residential foundations in New Zealand.
Barry is a mentor to his team and is a point of reference for a much wider group including his long association extending back to the establishment of HERA. He has also been a key contributor to New Zealand Concrete and Steel standards as well as related codes of practice. His contributions to the engineering profession and sustained leadership roles have been recognised by the MacLean citation awarded in 2005 which acknowledge his contribution to Building Control in New Zealand.
Outside of work, Barry has been a tireless supporter of rowing in New Zealand where he has served as Chair of the Auckland Rowing Association (ARA). His involvement has been recognised by ARA Life Membership Rowing New Zealand and service awards.
Barry is highly approachable and generous with his time. He constantly seeks opportunities to promote use of best practice and focuses on benefits he can contribute to the engineering profession and wider community. He is an excellent role model and is highly deserving of recognition as a Distinguished Fellow.
Don Cleland
DistFEngNZ, BTech(Hons), PhD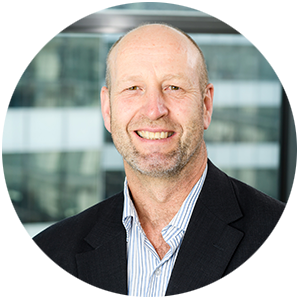 Donald John Cleland is recognised as a Distinguished Fellow of the engineering profession.
Mā mua ka kite a muri, mā muri ka ora a mua. Those who lead inspire others to follow, those who follow bring vitality to the contribution of those who lead.
Don emulates the sentiment of this whakatuakī on many levels as an internationally acclaimed academic, an entrepreneur, an innovator, and as a champion for uniqueness and diversity.
Don led the School of Engineering and Advanced Technology at Massey University, is a theme leader in the Science for Technological Innovation National Science Challenge, and in 2018 chaired the Performance-Based Research quality evaluation for technology, engineering and architecture. This later role included ensuring the even-handed evaluation of every engineering academic, requiring the highest standards in ensuring all were treated fairly and equitably.
Don's achievements have included the entrepreneurial flare to transform the world-leading research of his team into advice and methodologies for use by industry practitioners and innovating the seed grant portion of the National Science Challenge (20% of all the grants). Don was a strong supporter in the Challenge's focus on Vision Mātauranga and promoting the opportunity for Māori to lead technological innovation of direct benefit to Māori from research to commercialisation. This recognition of the unrealised potential and unique contribution that Mātauranga Māori could make when tailored to the unique Aotearoa New Zealand context led to a range of engineering research advancements.
Don is an inclusive and open leader who seeks optimum outcomes via a collaborative approach, creating a strong collective culture for achievement. Don's role in supporting Māori innovation has widely benefited the profession and required fortitude in the face of, at times, tempestuous resistance. Don's advocacy for promoting women within engineering and early career researchers has been equally strong.
Don is a world-renowned expert in industrial and commercial refrigeration engineering, an area impacting the lives of virtually everyone, both directly and indirectly. His work has received significant international accolades recognising the eminence of his research and its practical engineering application to the combined interdisciplinary arenas of food refrigeration and energy-efficiency. Don's contributions have helped the national refrigeration industry evolve to less-harmful solutions as ozone-depleting and greenhouse-causing refrigerants have been restricted and phased out. These contributions have had significant impacts on the refrigeration industry and its viability in times of great change.
Don collaborates and shares his expertise to increase efficiencies in refrigeration technology worldwide. He is a leader who gives of himself and shares unreservedly. Refrigeration engineering is a close community, and he stands out in that community for his collegiality.
Don's eminence is in his international research contribution, his mana in the refrigeration industry and profession, his promotion of the unrecognised potential offered by Mātauranga Māori, and his sustained leadership contribution as an inclusive and empowering leader. It is these attributes that clearly qualify his promotion to Distinguished Fellow.
Rob Jury
DistFEngNZ, CPEng, BE(Hons), ME(Cant), SESOC (Life), NZSEE (Life)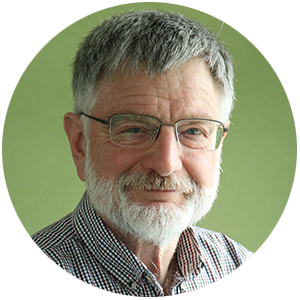 Rob Jury is recognised as a Distinguished Fellow for the outstanding contribution he has made to the oversight and practice of seismic engineering both within New Zealand and internationally.
His work has made significant advances in the understanding and application of appraisal and design techniques across a wide range of infrastructure, industrial and commercial projects. He has also contributed to the structural design of some of New Zealand's iconic structures, such as SkyTower and the Hāpuawhenua Viaduct.
Rob's expertise in earthquake resilience is widely sought within New Zealand and internationally for his involvement in major infrastructure and building projects.  His advice is sought and respected in all aspects of structural and earthquake engineering where he has led the revision and adoption of the seismic components of the New Zealand Building Code.
That work and its clear understanding of the over-arching philosophy of "earthquake resilience" in existing and planned buildings has been especially important following on from the Christchurch and Kaikōura earthquakes and is recognised internationally as enabling a realistic balance between performance and safety.
Rob is Beca's chief structural engineer, where he leads the work of more than 400 structural engineers.  Most of all, Rob has been a crucial member of the groups revising the New Zealand earthquake building codes over the last 30 years.
Throughout all his professional career, Rob has contributed enormously to the vital technical committees and specialist study groups that have developed New Zealand's standards and guidelines for the design and resilience of structures to earthquakes, noting that in New Zealand, the lead in these is taken by the private sector rather than by government or academics. His work in seismic engineering widely benefits the profession and the public. He is a leader and critical part of New Zealand's best practice in seismic engineering. He has a particular ability that allows people to contribute and debate, leading the collective to joint decision making. As a leader in his field, Rob is always focused on best practice and good engineering science in seeking out and achieving the optimal overall outcome for the community, thus making him a worthy recipient of promotion to Distinguished Fellow.
Sulo Shanmuganathan
DistFEngNZ, CPEng, PhD, CPEng(AU), CEng(UK), FIEAust, FICE, FIStructE, MInstD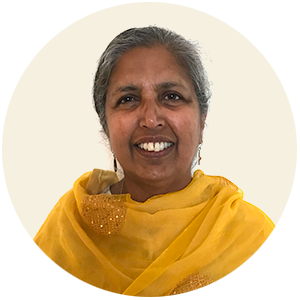 Dr Sulojana Shanmuganathan is recognised as a Distinguished Fellow for her contribution to furthering engineering practice, particularly in structures and large complex engineering projects in New Zealand the United Kingdom and Australia.
Sulo's academic life began with a Bachelor of Science in Civil Engineering from the University of Peradeniya in Sri Lanka in 1987, followed by a Master of Science in Structural Engineering from the University of Dundee in Scotland in 1990, completing a PhD in Structural Engineering at Nottingham Trent University in the United Kingdom in 1995. The global theme continues in her professional life with over 30 years' experience in significant executive, technical and governance roles with major consulting companies in the United Kingdom, Australia and New Zealand, including Beca and WSP, as well as eight years in research and academia.
In her current role as Chief Engineer with Waka Kotahi, Sulo applies her deep technical knowledge, governance and project experience to challenge current practice in the Transport Sector. She is a leader in the industry towards a sustainability rethink with renewed interest in the use of timber in bridge construction, and pushing beyond just rebuilding post weather events to how we can rebuild more efficiently, saving both cost and time. In this role Sulo exhibits her personal commitment to the evolution of our community as she navigates and leads the industry through some of the greatest challenges in the transport sector.
Sulo is a Fellow of Engineers Australia, Institute of Civil Engineers (ICE), IStructE UK, and a Fellow of Engineering New Zealand. She has authored over 30 technical papers, contributed to numerous technical manuals, and is frequently an invited speaker at international conferences. She has received many awards and scholarships for structural, seismic and rehabilitation projects.
In Sulo's own words "since becoming a fellow, it's been my time to contribute" which has manifested in her involvement with Engineering New Zealand, serving on the Competency Assessment Board, representing Engineering New Zealand on the International Review Team for the APEC Engineer Agreement with the Council of Engineers of Thailand, advising and assessing various complaints, reviewing Terms of Reference and application processes for Fellow and Distinguished Fellow, serving as a Quake CoRE Board Member, and continuing to be an active participant in the Diversity Agenda and with Women in Engineering. She continues to be active globally as Associate Editor of "Civil Engineering", the ICE journal and co-chair of their special issue on COVID, she is on the judging panel for IStructE annual people and papers award, and as invited keynote speaker in India and the UK.
Sulo is described as someone who is unassuming and humble but clear on boundaries. This strong moral and ethical compass coupled with her deep technical prowess has built her reputation within the industry as a role model in design and construction. She actively mentors and grows engineers, supporting them in their careers across all disciplines. She has tackled highly sensitive and challenging situations through her ability to open up the conversation and bring people together to tackle hard issues constructively.
For her achievements and significant contribution, Sulo is awarded Distinguished Fellow of Engineering New Zealand.
---
Fellows
Alan Colin Brent
FEngNZ, BEng, MEng, MSc, MPhil, PhD, CMEngNZ
Since moving to Aotearoa in 2017, Alan has made significant contributions towards a just transition to a net zero carbon emissions economy with energy-focussed research efforts, new education programmes, and service to the engineering profession. He is a highly cited researcher with over 300 publications in the field of sustainability. Alan has introduced a new major, a specialisation, and a postgraduate programme in renewable energy in the Wellington Faculty of Engineering at Victoria University. His efforts in The Sustainability Society and the energy community have helped to foster sustainability thinking in the profession, and the wider society.
Albert Bifet
FEngNZ, PhD
Albert has made notable contributions to ICT engineering research, particularly in the fields of AI and data science, with over 200 peer-reviewed publications and more than 20,000 citations. He has adeptly applied his technical knowledge to primary industry engineering applications and has achieved significant outcomes in the telecommunications and environmental sectors. Furthermore, he played a pivotal role in founding New Zealand's AI Researchers Association. Albert is also a dedicated engineering educator, having developed and taught a diverse range of ICT engineering courses and successfully guided PhD students through to their graduation.
Alexander Macleod Chisholm
FEngNZ, BEng(Civil), CMEngNZ
Alex has 35 years' experience in civil and structural design and has spent the past 24 years serving communities in the Central North Island of Aotearoa through his work for GHD. In particular, he has made significant contributions to flood emergency responses, recoveries and rebuilds, and earthquake assessments and strengthening. He has built strong and resilient relationships with clients, contractors and local community groups. Alex is a key local member of a long-term Defence Alliance, representing GHD at Linton, Ohakea and Waiouru in a variety of construction projects. He has also recently completed three years as Chair of the Manawatu Branch of Engineering New Zealand.
Andrew Peter McMenamin
FEngNZ, BEng(Hons), MEng, CMEngNZ, CPEng, CEng MICE
Andrew has demonstrated exceptional service to the profession, having spent the last ten years as a Chair of Investigating and Disciplinary Committees. Andrew has played an important role in upholding the integrity of the profession and preserving public trust in the engineering community. Andrew is technical leader of GHD's bridges and structures group. His leadership is seen in his prominent role in diversity and inclusion initiatives in GHD as well as his role in GHD's programme targeted at early career professionals, through challenge delivery and mentoring.
Azam Khan
FEngNZ, CPEng, MInstD, IntPE(NZ)
Azam is an environmental engineer with over 30 years of experience in the wastewater field. He's also a specialist environmental consultant to the New Zealand food and fibre sector.
Azam's career began as a Research Engineer involved in treating meat industry wastewaters prior to joining PDP in 1996. Since joining PDP, he has assisted in growing the three waters business to a strong team of 75 professionals. He has also developed patented wastewater treatment system processes.
Azam is now a Technical Director and an Executive Director at PDP, contributing to developing solutions for a range of environmental challenges.
Willem Bastiaan Kleijn
FEngNZ, FIEEE, FRSNZ, PhD (TUDelft), PhD (UCR), MS, MSEE
Bastiaan Kleijn is Professor of Electronic Engineering at Victoria University of Wellington and a Research Scientist at Google. He's made significant contributions to speech and audio processing technology and to machine learning.
The speech compression algorithm used by all mobile telephones is based on his invention and the company he co-founded provided the enabling compression technology to Skype, a pioneer in internet communications.
Benjamin Hayward
FEngNZ, BEng(Hons), MEng, MBA, GAICD, CPEng, MIE(Aust)
Ben is the Chief Executive of Fulton Hogan New Zealand, leading a team of 6,000 to build and maintain infrastructure across the country.
Ben has worked across the infrastructure sector, including design, major project construction, and the management of multi-disciplinary construction businesses in New Zealand and Australia. He's a passionate advocate for effective infrastructure solutions for New Zealand through robust long-term planning and collaborative approaches to delivery.
Ben holds a number of company directorships and is a Board Member of Infrastructure New Zealand and Advisory Board Member for the Department of Civil and Natural Resources Engineering at the University of Canterbury.
Campbell James McGregor
FEngNZ, CPEng, BSurv, MEngSt(Hons), PGDipBus, CMEngNZ
Campbell is a Civil Engineer with more than 20 years consultancy experience and currently leads the Land Development business for Harrison Grierson nationally. He is a Technical Director with significant civil design experience in national large scale public infrastructure as well as residential, commercial, and industrial private developments. Campbell is an experienced Engineer to Contract as well as performing project advisory and governance roles. Campbell was appointed Executive Director to Harrison Grierson's board in 2021 and recently joined the board of Urban Development Institute of New Zealand.
Craig Robert Scott
FengNZ, BEng, MBA, FIHA, CEng, MICE, CMEngNZ, IntPE(NZ)/APEC
From the start of his career at the Electricity Corporation of New Zealand, Waikato Hydro Group in Hamilton, Craig has built on the education, mentorship and experience garnered from working with talented professionals across Aotearoa to practice engineering on the world stage, with significant accomplishment. Craig carries forward a proud family tradition started by his father's work on Manapouri power station, and now leads a world class team delivering projects everywhere from the Highlands of Scotland to the Blue Nile River in Ethiopia.
Dale Anthony Carnegie
FEngNZ, BSc, MSc(Hons), PhD
Dale is a multidisciplinary engineer with expertise in mechatronics, musical robotics, sensors, and engineering education. He has over 260 publications to his name including six patents. He is a passionate educator and winner of the Ako Aotearoa National Tertiary Teaching Excellence Award for sustained excellence in tertiary teaching. He has supervised 86 postgraduate thesis students, developed numerous courses and entire majors. He has served in a leadership role at Victoria University's Faculty of Engineering since its inception, being one of the founding professors and serving eight years as the Faculty's Dean.
Daniel Ian Kennett
FEngNZ, BEng(Hons), CMEngNZ, CPEng, IntPE(NZ), MInstD
Having been a structural engineer for 19 years, Daniel has extensive expertise in engineering design and construction leadership. His diverse background encompasses consulting and construction roles in both the building and civil sectors within New Zealand and Australia. Since returning to New Zealand in 2016, he has actively contributed to the profession through various roles such as a Practice Area Assessor and a member of the Competency Assessment Board, which he currently chairs. He established, and leads, the structural engineering function at Maynard Marks and frequently acts as an expert witness in legal proceedings, including those of the High Court.
David John Darwin
FEngNZ, CMEngNZ, BEng, MEng, BCA
David has over 40 years' experience in civil engineering with local and central government after gaining his Bachelor's and Master's degrees at the University of Canterbury. Most of his professional career has been in transport asset management, and on sector-wide collaborative activities to improve practice. Among his most significant contributions have been his work to standardise the ways in which data is described, captured, used and shared across the sector through the transport Asset Management Data Standard, enabling greater productivity and value for money for the taxpayer.
Dean Richard Coutts
FEngNZ, BSc, BEng, MEMgt
Over his 29-year career, Dean has led large multidisciplinary engineering teams to deliver many complex transport infrastructure projects in New Zealand and abroad. He has a passion for delivering innovative design solutions and solving difficult challenges for clients. On his largest projects such as the Northern Corridor Improvements, the Huntly Bypass and the Eastern Busway Alliance, Dean has also delivered great legacy infrastructure for stakeholders and communities. Dean has influenced many critical areas of design delivery, including safety, transport design standards and engineering management and reporting.
Emma Ane Fisk
FEngNZ, CPEng, IntPE(NZ), CMEngNZ, MBA, MEngSt, BEng(Hons)
Emma Fisk is a highly experienced Civil Engineer, Design Manager and Programme Director. She is recognised for her outstanding engineering leadership of major infrastructure projects such as Te Tupu Ngātahi Supporting Growth and Pūhoi to Warkworth Motorway, which deliver significant benefits to the communities they serve.
Emma also invests her time in helping the next generation of engineers grow and develop, actively engaging with schools and the University of Auckland and mentoring many engineers across the wider industry. She is strongly committed to supporting women into the profession and engineering leadership roles.
Glen Koorey
FEngNZ, PhD, MEng, BEng(Hons), BSc, CMEngNZ
For nearly 30 years, Glen has contributed to best practice in the transportation industry, through his research and technical expertise, industry and tertiary training, and professional and community service. This has particularly been the case in road safety and sustainable transport, where he has helped to develop and disseminate key industry knowledge and understanding in these areas to students, practitioners, clients, and the general public.
Glen's expertise has been recognised through various honours and awards, requests for expert advice and comment, appointments to significant committees and panels, and contributions to respected industry guidelines.
Graeme Glasgow
FEngNZ, BEng, MSc, PhD, CEng, CEnv, CWEM, MCIWEM, CMEngNZ
Graeme has over 30 years of experience in the water industry, both in the United Kingdom and New Zealand. His area of expertise is in treatment plant design and operation. He has a PhD in water treatment and a Master of Science in public health engineering. He joined the University of Waikato in 2014 to resume his academic career after working as a process engineer and team leader for water companies and consultancies designing treatment plants. Graeme is a chartered engineer, chartered environmentalist and a chartered water and environmental manager. He is the programme leader for Environmental Engineering at the University of Waikato which recently gained full Washington Accord accreditation under his leadership.
Helen Shaw
FEngNZ, MEng, BTech, CPEng, IntPE
Helen has worked in the New Zealand water industry since 1995. She is an innovative people and technical leader, and a champion for data and its use to support robust decision making. Working as a consultant and in the local government sector, Helen has led one of New Zealand's largest surface water science teams and has been technical lead in a number of high-profile water resource management projects across New Zealand. These include large data projects, the development of hydrological, hydraulic and water quality models, catchment management planning, limit setting, resource allocation, and discharge consenting for many urban and rural catchments.
Jennifer Smith
FEngNZ, CEng, MICE, CMEngNZ, MEng(Hons)
Jen started her career in the United Kingdom and moved to New Zealand in 2017, where she engaged with both the Institute of Civil Engineering and Engineering New Zealand and has recently held a valued role with the New Zealand Geotechnical Society. She has a particular interest in natural hazards and has worked with local councils and the insurance sector on both prevention and disaster response. Her passion for people and leadership role at Tonkin + Taylor drives her support for inclusive work environments, while she also volunteers her time to support diversity. She constantly strives to change the status quo to engender positive change in the engineering industry.
Joanne Wilton
FEngNZ, BEng, PGDipBusAdmin, CPEng
Jo is an experienced Civil Engineer in the infrastructure field. She currently leads the Infrastructure Delivery team in the Waikato/Bay of Plenty Region for New Zealand Transport Agency. Her contributions include the delivery of a range of programmes of works such as the Waikato Expressway, in particular the Hamilton Section, and latterly the response to the North Island Storm Events with the successful completion of the SH25A Taparahi Bridge to reopen SH25A between Kopu and Hikuai.
Jo has championed the development of partnership scholarships with Waikato Tainui to provide opportunities for iwi to develop careers associated with infrastructure. She is also involved in events that promote women in the infrastructure sector. Jo continues to coach and mentor young Engineers, and to inspire young people to work in this industry.
Hui Fen (Joy) Chen
FEngNZ, MSc, BSc, PGDip
With a hydrology and Geographic Information Systems (GIS) background and over 30 years' experience, Joy is a location intelligence specialist working globally to develop innovative and high-quality digital solutions for engineering projects, providing excellent technical services for clients.
Joy has been passionate about diversity and inclusion in the engineering profession, working to advance the development and growth of the profession by mentoring young, up-and-coming engineers. She has chaired and championed the development of Engineering New Zealand's Special Interest Group for Immigrant Engineers (SIGIE) and led the SIGIE Committee to develop programmes for assisting immigrant engineers to settle in New Zealand.
Joy is also heavily involved in other multicultural organisations, such as the Chinese Women Association of New Zealand, and has been a staunch advocate for ethical standards in engineering practice.
Julian Chisnall
FEngNZ, CMEngNZ, IntPE(NZ)/APEC, AssocIES
Since 1988, Julian has been an innovative contributor to improving safety and saving lives on our road network as a "specialist generalist" and national subject matter expert in road safety hardware and road lighting. Julian has contributed to road safety engineering education and continues to enjoy solving the range of problems presented by an ever-changing sector, endeavouring to reach an optimal compromise between competing demands. He is closely involved with the rapid adoption and development of new technologies in response to climate change and resilience challenges. In his current role he is also working to improve and change attitudes related to professional and social responsibility.
Kathleen (Dawn) Inglis
FEngNZ, CMEngNZ
Dawn has over 35 years' experience managing and leading engineering programmes. She is a passionate engineer who has worked in the local government sector for most of her career. Dawn has demonstrated a long-term commitment to continuous learning and sharing this knowledge and experience.  She is committed to supporting the engineering sector with the use of good quality data in decision making and improving activity management practice.
Dawn is currently the Group Manager Service Delivery with Waipā District Council where she supports her community to strive towards achieving their wellbeing outcomes.
Liam Coleman
FEngNZ, BEng, EurIng, CEng FIEI, MIStructE, CPEngNZ
Liam is the Professional Head (Structures) for KiwiRail, responsible for the technical governance and stewardship of KiwiRail's Bridges and Tunnels. As Professional Head, Liam leads the development of standards, guidelines and policies, which ensure the best investment and asset management decisions for bridge assets are made. Liam is a subject matter expert in the Asset Management of road and rail Bridge infrastructure, which originates from his experience of managing the oldest rail bridges in Ireland, United Kingdom and now here in New Zealand. He realises the challenges of having to maintain ageing infrastructure while trying to maintain 21st century levels of services. Liam encourages the use of advanced analysis and instrumentation of bridges to better understand their behaviour, inherit capacity and ultimately extend their life.
Mark Crowle
FEngNZ, MInstD, MPM, NZCE
Mark is a Civil Engineer with a master's in project management. His proven leadership and governance experience has contributed to the delivery of complex multi-disciplinary projects both in New Zealand and Australia. These projects covered large scale water infrastructure, roading, power generation and transmission, rail, ultra-fast broadband, tunnelling and urban developments.
Mark has significant experience in all forms of contracting models especially Alliancing. Mark has had governance roles on five Alliances at Board level and has been Alliance General Manager on three Alliances. He is currently the Alliance General Manager on the LEAD Alliance.
Michael Baker
FEngNZ, BEng(Hons), CPEng, CMEngNZ, IntPE(NZ), GSAP
Michael's career began in railways infrastructure before taking him into the world of consulting engineering as a building services engineer. He became chartered within three years of leaving university, leading a hydraulics team. In 2010 he started TM Consultants with two others, becoming managing director in 2015 and now leading the practice of 115+ staff across seven locations. Michael has achieved firsts in the sustainable world, including first and highest whole building NABERSNZ rating, first carboNZero certified building and highest Green Star rating. He has written books and run seminars for 4,000+ professionals on energy and sustainability since 2020.
Michael Whaley
FEngNZ, BBus, BEng, CPEng
Michael has worked as an engineer for over 30 years in the electricity transmission and distribution sector, fulfilling engineering leadership roles during the last twenty or so years and is now a consultant specialising in asset management, electricity distribution network planning and conceptual design advice. He has served on the Electricity Engineers Association committee for the past 16 years and has convened the Electricity Engineers' Association's Asset Management Group, Capability Development Group and various other national working groups. He takes a special interest in training and development, mentoring of other technical professionals, defining and solving technical problems, and how infrastructure organisations go about fulfilling their objectives.
Paul Morgan (Kāi Tahu)
FEngNZ, BEng(Hons), BSc, BPhEd, DipTchg, Dip Te Reo Māori, CMEngNZ
Paul is a Technical Leader at Stantec and has over 25 years' experience developing solutions for hydro power, irrigation and river engineering. He also managed the South Island business for Riley Consultants through the challenges of the GFC and the Christchurch earthquakes.
Paul has developed a good understanding of the relationship between New Zealand freshwater fish and engineering structures, making significant contributions in this area. He has worked closely with leading freshwater ecologists and other experts in developing both engineering solutions and providing design guidance for industry to improve the future for our fish, including successfully leading the design of our largest and most complex fish screens at river intakes. With his whakapapa to Kāi Tahu, Paul is also providing leadership in the integration of mātauraka Māori with our western engineering through the approach of Te Mana o te Wai.
Robert (Chris) Mann
FEngNZ, BEng, CMEngNZ, CPEng, IntPE
After studying Mechanical Engineering at the University of Auckland, Chris embarked on a 40-year career in the electricity industry. Much of it has focused on power station design and maintenance engineering, but with significant forays into the water and dairy industries, as well as contributions to the petrochemical and forestry industries.
Chris has built a strong team and reputation for his business, MTL, especially in the geothermal space, delivering multiple geothermal projects in New Zealand and around the world, including several in Indonesia and a large 82MW geothermal power project in Kenya.
Chris and MTL have contributed to a legacy of safe, reliable community assets, such as the Poihipi Geothermal Project, automation of the Ardmore Water Treatment Plant, the Warkworth Water Treatment Plant and the Eildon Hydro Power Station Upgrade in Victoria, Australia.
Rodney Urban
FEngNZ, PhD, MScEng, BEng, CPEng, IntPE(NZ), CMEngNZ
Rodney is a recognised technical expert in the fields of earthing, electromagnetic compatibility, electromagnetic transients, rail traction power and transmission line electrical design. He has a PhD in electronic engineering and was involved in Research and Development in the fields of electromagnetic compatibility and high voltage engineering for the first seven years of his career. He immigrated to New Zealand in 2008 and has worked as a consultant over the past sixteen years on numerous projects across New Zealand and Australia. He is currently the Technical Director for Electromagnetic Transients and Earthing in the Asia Pacific region in Jacobs' global Power Business.
Rolando Orense
FEngNZ, PhD, PE, MASCE, CMEngNZ
Rolando has over 35 years of professional experience, both as an educator/researcher and as a practising engineer/consultant in the field of geotechnical engineering. Before coming to New Zealand, Rolando worked with highly respected consulting firms in Tokyo and Manila on a range of complex engineering projects in Japan, Singapore and the Philippines. He was also an academic at three universities in the Philippines and Japan.
Rolando joined the University of Auckland in 2007 and is currently a Professor in the Faculty of Engineering. He is also presently an New Zealand Geotechnical Society Management Committee member with a strong interest in linking academic research outputs and engineering practice.
Ross Copland
FEngNZ, BEng, BCom, MBA
Ross is the inaugural Chief Executive of the New Zealand Infrastructure Commission and was a co-founder of Engineers Without Borders New Zealand. He has a Bachelor of Civil and Environmental Engineering with First Class Honours, a Bachelor of Commerce and a Master of Business Administration.
Over his construction and infrastructure career Ross has been a champion of sustainable construction methods, materials and asset management practices. Under Ross' leadership the Infrastructure Commission has built a reputation for producing compelling, practical and fearless advice on addressing New Zealand's most pressing infrastructure challenges and opportunities.
Shane Turner
FEngNZ, BEng(Hons), CPEng, MACRS, IntPE(NZ)
Dr Shane Turner has over 30 years' experience in road safety and transport engineering and research.
He has provided road safety advice to national, state and local government clients across several countries, including New Zealand, Australia, USA, Fiji and Indonesia.  This includes strategy, safety analysis, guidance, training and policy advice.
Shane's honours include being appointed as an Adjunct Senior Fellow at the University of Canterbury, joining the editorial board of the USA Transport Research Record and the Australian Road Safety Journal and becoming an International Member on three TRB (USA) standing research committees.
Shelley Wharton
FEngNZ, BEng, NZDipBus, PRINCE2
Shelley is a highly in-demand engineer, holding positions as a Board Member at Water New Zealand, Manager of Infrastructure Programmes at Whangārei District Council, Planning Manager in the Civil Defence Emergency Operations Centre, and is seconded to the Department of Internal Affairs' Water Reform Transition Programme.
With a consulting and local government career spanning 24 years, Shelley manages multiple complex and transformational infrastructure portfolios with a total value of over $400 million.
Shelley has recently featured in Engineering New Zealand's 'Women in Engineering Heritage Project', and as a Unitec Alumni. She is a proud role model to young professional women in the infrastructure and water sectors.
Simon Finn
FEngNZ, BSc(Hons), CE, AMIStructE, IEng(EU), CPEng, CMEngNZ
Simon has been a structural engineer for over 25 years working in the United Kingdom and New Zealand.
Over the last ten years Simon has dedicated his career to natural disaster damage investigation and remediation, leading to developing specialist skills in the field of forensic assessment, having been involved in well over 1,000 claims mostly relating to the Christchurch and Kaikōura Earthquakes. Simon has provided expert witness services for large numbers of legal matters requiring attendance at mediations and giving evidence to the High Courts. Simon has been on the Engineering New Zealand natural disaster recovery panel from the outset and has assisted in developing more robust services and support documentation that has now been rolled out for national use in response to any future natural disaster events, ensuring learning is not lost.
Simon established his own practice in 2017 which has grown in strength and numbers to provide a wide range of services which support the core expert witness and forensic assessment capabilities. Simon believes it is important that we continue to learn from past experiences to maintain better services to the community in the future, especially during challenging times following any major natural disaster events.
Stuart Smith
FEngNZ, NZCE, BEng(Hons), CPEng
Stuart is a Senior Principal and Technical Fellow at Beca. As a mechanical building services engineer he has led Beca's portfolio of Health Sector work for more than 20 years, most recently as Market Director. This has included leadership roles in campus master planning, business case support and the design and construction of an extensive range of major healthcare projects across New Zealand.
This experience saw Stuart appointed as a Technical Advisor to the then Ministry of Health during the COVID-19 Pandemic response to establish medical oxygen capacity and infectious containment facilities to support patient care practices.
Theunis (Theuns) Henning
FEngNZ, MEng, PhD
Theuns immigrated to New Zealand in 1998 to implement asset management software as part of a national initiative under Ingenium (now Āpōpō – Infrastructure asset management professionals). He subsequently completed his postgraduate education in New Zealand, obtaining his PhD at the University of Auckland in 2009. Through significant industry leadership and later academic work, he made significant contributions to the asset management and climate adaptation sector in New Zealand. He is currently an Associate Professor and Programme Director at Auckland University for the postgraduate degree in Infrastructure asset management, a programme he created.
Troy Brockbank
FEngNz, BEng, MSPPEEx, MInstD
Troy Piripi Brockbank, a proud descendant of Te Rarawa, Ngāti Hine, Ngāpuhi, Ngātiwai and Ngāti Kahu, holds a Bachelor of Engineering (Civil) from the University of Auckland. He has extensive involvement in water & environmental projects spanning tangata whenua entities, engineering consultancies, civil contractors, suppliers and local & central government.
Troy's exceptional role as an intermediary, bridging the worlds of engineering and Te Ao Māori, positions him as a catalyst for embracing holistic, culturally enrich methodologies in water management. His advocacy for integrating mātauranga Māori into resource preservation underscores his profound recognition of waters intrinsic mauri and mana. He continuously endeavours to elevate consciousness by uniting Te Ao Māori and the Engineering Industry, both domestically and internationally fostering dialogue and understanding between these diverse realms.
Ulvi Salayev
FEngNZ, PhD, MBA, CPEng, CMEng
Ulvi holds an MBA and a PhD in Philology, which he credits with improving his ability to view problems from different angles. He has over 20 years of project delivery experience, providing expertise from initiation to design and construction across a range of industries, especially transport and three waters. Ulvi has helped deliver some of New Zealand's most high-risk and high-value legacy infrastructure projects, including the Kapiti Expressway, Wellington Water Resilience thinking and Te Ara Tupua cycleway.
Ulvi has extensive experience working with various procurement models. In each of his roles Ulvi has provided an in-depth understanding of issues at operational and governance levels. Ulvi is also committed to the growth of our profession serving as a CPEng practise area assessor as well as providing mentoring and guidance to immigrant engineers.
Warner Cowin (Ngāti Porou)
FEngNZ, BEng(Hons), AssocDip, PGDipBus, CMEngNZ, CMInstD
Warner's passion for aviation saw him join the Royal New Zealand Air Force as an Engineering Officer in 1995 after completing his BE(Mech) at the University of Auckland. He concluded his military career in 2001 as a United Nations Peacekeeper in the East Timor conflict. Subsequent opportunities to travel and take on new experiences saw him evolve into civil engineering project management with roles at Électricité de France, London Underground, Hitachi Corporation, Metronet and then Downer. In 2013, Warner founded Height, a technical tendering and social procurement consultancy, in his garage in Auckland. Nearly 11 years later, Height is a team of 36 consultants across Australia and New Zealand that uses technical infrastructure procurement and project delivery to drive social change and enhance the mana of communities. As a Māori engineer and business leader, he has also been a vocal and active champion of improving supplier diversity for Māori and Pasifika businesses in the construction and engineering sector.
---
Honorary Fellows
William Cockerill
HonFEngNZ, BSc, BEng(Hons), PGDipBusAdmin
William completed a double degree in Mathematics and a first-class honours degree in Civil Engineering ahead of founding Octa Associates Limited in 1973 while one of eight students studying a Post Graduate Diploma in Business Administration at the University of Canterbury under Professor Frank Lu, the pioneer of Critical Path Method (CPM) and Project Management in New Zealand. As such, Octa was New Zealand's first independent, specialist project management company which led to this becoming a discipline in its own right as part of Engineering Management. Over the last 50 years under William's leadership, Octa has grown to more than 100 staff with offices throughout New Zealand. Many of his former and current employees have benefited in their careers from William's support and mentoring over that same period.