Fellowship is an honoured class of membership recognising highly experienced professionals who have made a huge impact on engineering in New Zealand.
Fellows' Dinner
On Friday 24 March we celebrated the best and brightest from the profession at our prestigious Fellows' Dinner at Banquet Hall, Parliament.
View photos
---
Distinguished Fellows
John Hare
FEngNZ IntPE(NZ)/APEC Engineer, SESOC (Life), NZSEE (Life), PE(Calf.)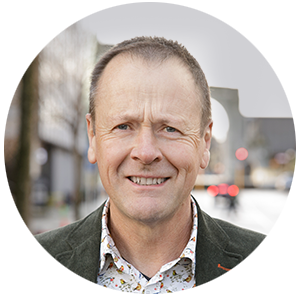 John is elected a Distinguished Fellow of Engineering New Zealand for his inspirational contributions to technical and executive leadership, especially in the fields of structural and seismic design.
John has a strong passion for engineering and the responsibilities the profession has to safety and future sustainability of the community. He has a unique ability to bring engineering to life, is an excellent communicator, and widely sought to participate on panels and advisory groups. His appointment to numerous technical committees, investigation teams and governance groups reflects the respect with which he is held both within and beyond the profession.
John has been particularly effective in raising awareness of earthquake and structural engineering design standards, especially following the Canterbury and Kaikōura Earthquakes where his commitment to the recovery processes and applying the learnings has been legendary. For these services he is one of a few who have been recognised as a Life Member of both the Structural Engineering Society (SESOC) and New Zealand Society for Earthquake Engineering (NZSEE).
John has spent most of his professional career with Holmes, where he has worked in New Zealand and international offices and provided effective leadership roles including as Chief Executive of the New Zealand-owned group of companies. After the Canterbury Earthquakes, his organisational and technical skills were sought for roles as Principal Advisory Engineer to Christchurch City, by CERA and the Ministry of Education to prepare their Guidance for Design, and currently by MBIE's and Engineering New Zealand's Seismic Risk Working Group. He also contributes as a member of the QuakeCore Board and a member of Canterbury Civil and Environmental Engineering Advisory Group. John has also co-authored many technical papers on seismic risk, structural design, and post-earthquake response. He is prominent in challenging conventional thinking and has been instrumental in leading changes in the design approach for vulnerable buildings.
John is recognised for his commitment and enthusiasm for the mentoring of young staff both within and outside his company, and constantly seeks opportunities to promote use of best practice and benefits to the wider community. John is highly approachable, generous, and humble. He is an excellent role model for the engineering profession and is highly deserving of recognition as a Distinguished Fellow.
Dr Te Kīpa Kēpa Brian Morgan
DFEngNZ, BE, PGDip (Mgmt), MBA, PhD, DFEngNZ, LMSPPEEx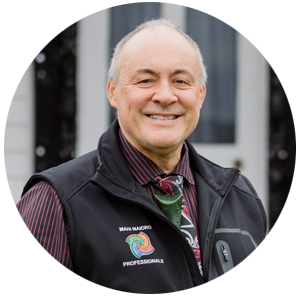 Dr Kēpa Morgan is elected a Distinguished Fellow of Engineering New Zealand in recognition of his contribution towards including Māori culture (tikanga) and Māori knowledge (matauranga) into engineering education, and in establishing ways in which Māori can succeed in delivering engineering to the benefit of the wider community.
Kēpa's mana in his own iwi and whānau is extremely high. He has shown himself to be a pioneering leader and innovator in demonstrating how greater benefits are able to be drawn in bringing together knowledge of both Māori and western-derived engineering, and how to be true to oneself as Māori and a professional engineer. In the 1980s, Kēpa incorporated te ao Māori principles into his work to design the entirely sustainable development at Whenuakura for his whānau – long before low-impact design began to be considered in wider engineering practice. His innovations also include alternative construction systems like Uku (a flax fibre and reinforced earth composite).
In education, and in recognising and challenging otherwise long-established traditions and practices, Kēpa has shown himself to be a role model in bringing cultural change in engineering education in a positive way. His work has been shared and referenced in many spheres, both nationally and internationally, and has extended and strengthened engineering through successfully showing how to integrate matauranga Māori with western knowledge and methods to create solutions and decision tools responding to the needs of Māori and others. Kēpa devised the Mauri Model, a decision framework known as the Mauri Model, to assist discussions and decisions about municipal water use that incorporate cultural considerations. As well as Te Mana O Te Wai and Three Waters Reform, the Mauri Model is now applied in many other contexts such as assessment reports for climate change, historic change, and contaminated sites.
Since 2019, Dr Morgan has led the incorporation of mātauranga Māori in freshwater monitoring and reporting, including bespoke digital monitoring frameworks and assessments for Rotoitipaku, Te Roto Whaiti i kitea e Ihenga, Waiāri, and Ngā Rua Hu wai o Tahu Matua. In addition to these practical solutions, Kēpa is also co-leading research projects including Pohewa Pae Tawhiti, Pūhiko Nukutū Green Hydrogen, and Electric Vehicle Uptake and Māori. 
Kēpa is recognised as an outstanding engineer in terms of eminence, sustained leadership, professional behaviour, profile – all of which encapsulate the qualities of a Distinguished Fellow.
Mike Underhill
FEngNZ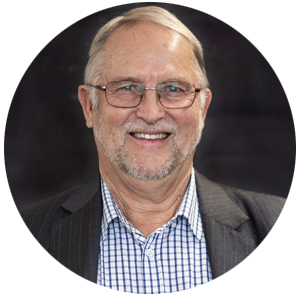 Mike Underhill is recognised as a Distinguished Fellow for his contribution to the engineering profession and the electrical energy sector of New Zealand. During his long career, Mike has constantly raised awareness and kept a focus on issues related to the supply, delivery and use of electrical energy. He has influenced and enabled the significant changes in government policy necessary to ensure energy supply keeps pace with energy needs in a way that responsibly deals with the impacts of this key infrastructure.
With an electrical engineering degree, Masters of Commerce (Hons) and Harvard University's Advanced Management Programme, Mike has held key chief executive roles in both the private and public sector of engineering and energy related organisations including Energy Direct, TransAlta, WEL Networks and EECA. His engineering background coupled with commercial savvy give him a unique perspective of the energy sector. In his 'retirement', Mike serves as a Director for Network Waitaki, Electra, The Lines Company and Wellington Water, chairing committees in each of these organisations.
At EECA, Mike oversaw the implementation of the Warm Up New Zealand insulation and clean heating programmes, Minimum Energy Performance Standards for electrical appliances, electric vehicle programme (which sets the path for the decarbonisation of our transport system) and energy efficiency and renewable energy programmes for commercial and industrial businesses. He continues to work with Government and other leaders, influencing policy and programmes, and ensuring decisions and strategies are backed with solid technical reasoning.
Mike is regarded as an inspirational leader by his staff and his organisations have been within the top 20 best places to work while he was at the helm. He has championed gender and ethnic diversity, created pathways for development and promotion, and mentored and supported staff at all levels. He has been a member of interview panels for professional registration at IPENZ/Engineering New Zealand.
Mike has a strong set of personal values that he brings to his work, believing that everyone can add value and that this should be acknowledged and respected. Mike has constantly applied himself to balancing economic, social and environmental issues as an organisational leader and in his personal life. He spent three years with Volunteer Service Abroad working with the Electric Power Corporation in Apia, Samoa. Consistent with this philosophy, Mike is a strong customer advocate and promoter of energy affordability to address the many New Zealanders who are suffering from energy and economic hardship. While at EECA, Mike declined salary increases for a number of years so that the limited funding pool could be spread more equitably amongst those on lower wages.
Mike has been a considerable role model for positive change over his decades long career. Mike's tribal affiliation is Ngāti Raukawa.
---
Honorary Fellows
Brett Williams
Brett Williams is appointed an Honorary Fellow of Engineering New Zealand for his contribution to developing and maintaining the processes for engineering accreditations, as well as for his leadership, both in New Zealand and internationally, through his engagement and role in the International Engineering Alliance. Brett's contribution has had significant impact for the New Zealand engineering profession in terms of international and domestic recognition in engineering educational accords and professional competency mobility agreements.
---
Fellows
Andrew McKillop
CMEngNZ, NZCE (Civil)
Andrew has 40 years' experience managing and leading engineering programmes. He's an excellent communicator who focuses on building relationships to achieve tangible results. His in-depth knowledge of policy, governance and operational requirements helps drive outcomes and provides continuous improvement for communities.
As a natural leader, Andrew encourages and enables others to succeed. He's passionate about supporting the engineering profession and wider transport sector to develop and grow.
Andrew is the programme director for Te Ringa Maimoa Transport Excellence Partnership, a unique and enduring alliance that champions excellence in transport asset management.
Bing Xue
PhD, MSc, BSc
Bing has made significant contributions to ICT engineering research, technical expertise applications, engineering education, and Women in Engineering. She has more than 300 fully refereed publications and 10,000 citations to her name. Her major contribution also includes the applications of AI and data science techniques to various engineering applications, ranging from the New Zealand primary industry to health or (bio)medical domains. Bing co-led the establishment of the first AI postgraduate qualifications and AI undergraduate major in New Zealand, and has supervised a large number of research students from diverse backgrounds.
Cathy Forrest
CPEng, MEngNZ, IntPE, M.Eng
Cathy is a Civil Engineer with over 30 years' experience and leads the Civil Infrastructure team for AECOM in the South Island. Cathy is a Technical Director with extensive experience covering large public infrastructure projects and smaller upgrade works as well as private developments. She has worked in the South Island as Project Director, Team Leader, Design Manager, Engineer to the Contract and Engineer's Representative on various local council and Waka Kotahi projects for the past 16 years and has become a trusted client advisor and collaborative team leader to key clients in that time.
Chris Bauld
NZCE, BE, ME, CMEngNZ, CPEng
Chris is a geotechnical engineer and project governance specialist who has worked widely across vertical and horizontal infrastructure projects, including the Canterbury Earthquake Recovery, the second Tauranga Harbour Crossing and the Puhoi to Warkworth Expressway. He started his career as a cadet in 1986, completing a New Zealand Certificate of Engineering and followed this with a Bachelor of Engineering (Civil) and Master of Engineering (Geotechnical). Chris has had a varied career, with roles in construction and consultancy businesses, covering highly technical specialist modelling to commercial and project governance roles.
Chris Purchas
BTech (Hons), MEngNZ
Chris is a waste and resource recovery sector leader, with more than 25 years' experience helping businesses and governments increase resource recovery and improve solid waste management systems. Chris has worked in resource recovery, waste strategy and infrastructure projects across New Zealand, Australia, and the Pacific for a wide range of clients including the Asian Development Bank, Governments, both local and regional authorities. Chris provides expert advice to senior decision makers using holistic frameworks to deliver best value for communities. Chris remains active in project delivery with current projects across the Pacific, in New Zealand and Victoria.
Clive Anderson
BE (Civil)(Hons), MSc (Soil Mechanics and Engineering Seismology, Distinction), Diploma of Technical Management (Deakin), CPEng
Clive's geotechnical engineering career spans nearly 40 years. He has contributed to some of New Zealand's major engineering projects including the Clyde Dam landslides, the post-earthquake recovery of Christchurch and the Kaikoura Coast transport corridor reinstatement following the 2016 earthquake. Clive also worked extensively in the coal mining sector designing highwalls, tailings and water management dams. He is a Risk Director and Senior Project Director with Tonkin + Taylor where he manages business risks and oversees the design of large geotechnical and coastal engineering projects. He champions sound geotechnical practice, which he demonstrates through his peer review and expert witness work.
Daniel Crichton
MEngSt(Hon),CMEngNZ, CPEng
Daniel is a passionate Civil Engineer. He has 20 years of experience in the design and construction of a wide range of Civil infrastructure including bridges, ports, pavements, and wind farms. This experience has been in a diverse range of environments, from the mountains of Fiordland to remote areas of the Pacific. In his current role as Director of Engineering at Downer, he is responsible for the structures, rail, geotechnical and pavements professional engineering disciplines in their Transport business.
David Brierley
CMEngNZ, IntPE(NZ)/APEC Engineer
Dave is a Civil Engineer and project manager with proven leadership experience in the delivery of major complex multi-disciplined transportation projects in New Zealand and internationally. His career has taken him around the world, working on some exciting mega-projects, meeting a wide array of people, and providing cultures and developing enduring relationships. Dave now enjoys 'paying it back' to the profession, sharing his knowledge and wisdom as a mentor and coach, and volunteering his time to the management and administration of Engineering New Zealand. Dave is currently Treasurer of the Auckland Branch and serves on the Auckland Transportation Group committee.
David McLernon
BE, CPEng, PMP, CMEngNZ
After 10 years with McConnell Dowell in the Middle East, David joined Octa Associates Ltd in 1993 as their Christchurch-based Branch Manager and Director/Shareholder, a role he held for nearly 30 years. As such, he has played a key role in the mentoring and development of many young project managers across New Zealand. He has worked on numerous large-scale projects across all industry sectors with many of his recent roles being in governance as Project Director or Engineer to Contract including the $1.47bn new Dunedin Hospital. David has acted as an independent RMA Commissioner, a Development Contributions Commissioner and a Gateway Reviewer. He has recently been appointed to Engineering New Zealand's pilot panel for Engineers to Contract.
Evan Giles
CMEngNZ
Evan has found engineering a fulfilling profession that is endless in providing opportunities for increasing knowledge and improving society. Encouraging younger practitioners is a current driver for him at WSP, where Evan is Project Director – passing on a passion to build a better society for all.
He pioneered the New Zealand Chapter of the Australasian Tunnelling Society, fostering cooperative work between owners and builders of subterranean infrastructure that enriches and enhances communities. Two years ago, the Engineering New Zealand linked technical society became a country member of the International Tunnelling Association, changing its name to the NZ Tunnelling Society.
Evan considers himself to be a people-person who likes and promotes teamwork, enthusiastically motivating synergy.  
Rick Wentz (Frederick)
CMEngNZ, IntPE(NZ)/APEC Engineer, BSc., MSc. (Geotechnical CPEng, GE (Calf), CE (Calf.)
Rick Wentz has been a practising geotechnical engineering for 30 years. He has worked internationally on a variety of large infrastructure projects including nuclear power plants and large dams. Rick came to New Zealand in 2011 initially to work on the Christchurch rebuild and was a co‐principal investigator for the EQC ground improvement trials project. He has since served as a technical expert on various review panels and working groups including the Seismic Risk Working Group and developed site investigation and design guidance for geotechnical engineers. Rick also has a strong interest in helping to link the outputs from academic research to engineering practice, and helping to improve technical awareness and standards amongst geotechnical engineers.
Gordon Young
BE, MBA (Technology Management) , CMEngNZ, FIEAust,  MIEEE, MIET, CPEng, RPEQ, NER
Gordon has considerable Air Navigation Service Provider management, project, safety, and New Zealand high voltage electrical experience. His time with Airservices Australia and Airways New Zealand has afforded him aviation experience, through management and engineering responsibilities for the New Zealand Airways' Navigation System Modernisation Project, Ground Based Augmentation System, flight inspection, safety audits, and risk assurance.
An internationally recognised subject matter expert in Global Navigation Satellite Systems, Gordon is currently working on the Satellite Based Augmentation System (known as the Southern Augmentation Positioning Network – SouthPAN) to provide Australia and New Zealand aviation with more accurate GPS guidance for aircraft approaches to airports.
Kathryn Ward
CMEngNZ, IntPE(NZ)/APEC Engineer
CMEngNZ, IntPE(NZ) / APEC Engineer MInstD  CMEngNZ  MBAt area of HV Power Systems Protection and Automation. She has worked predominantly in the New Zealand power systems industry during her career and has led the protection design on many significant power systems projects. Her goal is to demonstrate by example that a female in this industry can, through a technically focused career, become a recognised technical specialist in their chosen engineering discipline.,
Kennie Tsui
CMEngNZ, IntPE(NZ)/APEC Engineer, MInstD, CMEngNZ, MBA
Kennie is the Chief Executive of the New Zealand Geothermal Association. Her desire to make a positive impact transformed her to become a purposeful leader, leading industries, communities and society to strive for climate actions. She has over 25 years' experience in private, public and not-for-profit sectors pioneering climate initiatives in Aotearoa through diverse, skilled and innovative teams that provide collaborative and innovation solutions.
Kennie is a Chartered Professional Engineer, a Board member of Engineering New Zealand, global member of USA Geothermal Association and a Fellow of the Gates Foundation. Her strength is drawn from: "Ehara tāku toa i te toa takitahi, engari he toa takitini" ("My superpower is not as an individual, but as a collective").
Kevin Reid
BSc (Hons), FEngNZ, CEng (UK), MICE, MInstD
Kevin has been an engineer for over 35 years and is proud of the difference he has made to communities in New Zealand and overseas. Kevin has worked equally in private and public sector roles and across the breadth of the transport system value chain. This makes Kevin a 'Specialist Generalist' and allows him to get involved in complex projects and change programmes at the same time.
Kevin believes engineers have an important role to play in a sustainable future and looks forward to continuing to help make a difference.
Krish Shekaran
B.E.(Hons), DipEng, CPEng (Structural) , CMEngNZ, MInstD
Krish is a Principal in the Structural team in Beca and has been leading seismic risk reduction programmes for clients with large nationwide portfolios. He loves working with clients to help them address their seismic risks, primarily with respect to H&S implications for their staff and business. Krish believes in having fun with his team regularly as a happy mind means better solutions for the challenges we face.
Krish actively supports Engineering New Zealand's drive to get engineers chartered and also is a committee member of the Special Interest Group of Immigrant Engineers, where he helps seek employment opportunities for our members. Krish is on the committee for Tennis Auckland Seniors where he helps to get our whānau to improve their health through tennis. He also has recently completed the Company Director's Course from Institute of Directors.
Martin Larisch
MSc, PhD, CPEng MIE Aust, CMEngNZ
Martin has been involved in the design, delivery and certification of the foundation systems for various complex major infrastructure, building and marine projects across New Zealand, Australia and the South Pacific.
He is passionate about sharing knowledge and facilitates numerous technical training courses for Engineering New Zealand, Engineering Education Australia, and the Deep Foundations Institute in the United States. Over the last decade he has been involved in the development of various international guidance documents for deep foundations, temporary works and underwater concrete applications.
Martin currently chairs the New Zealand Geotechnical Society's climate change focus group.
Mason Reed
BE (Civil), CMEngNZ (Geotechnical) CPEng, IntPE(NZ)
Mason has over 26 years' experience in assessing geotechnical hazards for a variety of projects in New Zealand and overseas. He was lead author for the 'Marlborough District Council – Liquefaction Assessment Guidelines' (September 2021) and has been a Practice Area assessor for the past seven years. He has particular expertise in forensic engineering, to determine the cause of damage to buildings, slope stability assessments and the geotechnical design aspects of municipal landfills.
Mason is the Geotechnical Director for Fraser Thomas, a multi-discipline engineering firm with six offices throughout New Zealand. He established its South Island operations.
Michelle Grant
CMEngNZ, IntPE(NZ)/APEC Engineer
Michelle Grant is awarded a Fellowship for her significant contribution to leadership and structural engineering. She has championed small practitioners and leads by example in upholding high professional and technical standards through her work. Her leadership in the profession has included involvement with the Structural Engineering Society (SESOC), fronting national interviews, to promoting high professional quality standards.
Michelle is a role model within structural engineering, leading, and supporting women in engineering, emerging professionals and members in small practices.
Murray Burt
MBA, MSc, BE, CPEng, MICE, IntPE(NZ), NZSSM
Murray is the Chief Engineer at Auckland Transport and has significant organisational responsibility for a portfolio of $25 billion worth of transport assets on behalf of the people of Tāmaki Makaurau. He has extensive experience in governance of complex infrastructure projects as a project alliance board member and holds governance roles on several industry bodies.
Murray has served as an engineer with United Nations, and other agencies, bringing hope and saving lives in some of the world's worst humanitarian disasters and conflict zones including the Syrian war, Haiti earthquake and Asian tsunami – service for which he was awarded the New Zealand Special Service Medal by the New Zealand Government.
Neil Dodgson
BSc(Hons), PhD ScD CEng, CMEngNZ, FIET ,FIMA
Neil Dodgson is Professor of Computer Graphics in the Faculty of Engineering and Dean of the Faculty of Graduate Research at Victoria University of Wellington, having moved there in 2016 from the University of Cambridge. He co-leads the largest computer graphics research group in the Southern Hemisphere. His research career is in 3D television (displays that do not require special glasses), modelling of three-dimensional shape (in both CAD and animation), and the intersection of art, design, aesthetics, computing, and psycho-physics. He has over 140 publications and four patents.
Philippa Martin
PhD, PGCertStratLdrship, PGCertCounSt, PGCertTertTchg, BE Hons (1), SMIEEE, FEngNZ
Prof. Philippa Martin is a Professor of Wireless Communications at the University of Canterbury. She has 25 years' research experience and publications in the field of wireless communications and is internationally known for designing high throughput communication systems and reduced complexity receiver algorithms.
Philippa is an award-winning educator. She feeds her engineering education research into innovative teaching practice, such as video tutorials after the Christchurch earthquakes and orientation programmes to foster inclusive cohort formation. As a public advocate for women and inclusion in engineering, she led the development of a peer mentoring system for over 1,000 first-year engineering students.
Raed El Sarraf
BSc(Eng), MEngSt, MEng(Hons), CMEngNZ, IntPE(NZ)/APEC Engineer
Raed El Sarraf has made major contributions to improving the knowledge relating to the durability of steel structures, especially bridges, in Australasia; as well as leading the way for the resurgence of steel bridges in New Zealand. He has achieved this through being involved in developing standards and guidance documents regularly used by design engineers and asset managers as well as thorough organising and presenting technical papers, seminars and conferences on these topics both in New Zealand and overseas.
He continues his voluntary service to Australasian Corrosion Association committees since 2011, and currently serves on the HERA Executive Board.
Rajika Jayaratne
CMEngNZ, IntPE(NZ)/APEC Engineer, CPEng, InPE, PhD (Civil Eng)
Rajika has undertaken strategic planning, hydraulic modelling, designing water infrastructure, research, and teaching for several organisations for twenty-five years or more.
Currently, she has a national role as a stormwater engineer with Waka Kotahi and assists with many environmental issues. In several technical leadership roles, Rajika led three waters projects covering environmental, catchment management planning, development specifications, standards, and guidelines.
Rajika has been a practice area assessor to Engineering New Zealand since 2011, a committee member for Auckland Branch, and a voluntary mentor to women engineers. With great satisfaction, she coaches and mentors' younger engineers and other professionals to enjoy their profession, maximise their careers and add value to society through their work.
Ralph Fouche
CMEngNZ, CPEng (Civil, Management)
Ralph Fouche is Managing Director for Stantec New Zealand. He has more than 30 years' engineering and management experience including design engineering, project management, client management, general management, and leadership within a multi-disciplinary consulting engineering business. He is passionate about collaborative approaches that provide good community outcomes. Ralph is a dedicated advocate for inclusion and diversity for the engineering industry.
Ralph is a Chartered Professional Engineer, a Director of Stantec New Zealand and of PAE New Zealand Limited. He has served on several governance boards including Engineering New Zealand.
Rishen Maharaj
FCIBSE, CEng (UK), CPEng (NZ), CMEngNZ, IntPE(NZ)/APEC Engineer
Rishen is a Chartered Professional Engineer and a Fellow of the Chartered Institution of Building Services Engineers (CIBSE). He is the Operations Director for Building Services at WSP NZ
Rishen has nearly 20 years' experience in the electrical engineering field and has delivered major projects in New Zealand, Australia, UK, Middle East, USA and Antarctica. Rishen established and chairs the Electrical Engineering Group at Engineering New Zealand, which has made a significant impact to the Low Voltage Electrical Engineering profession.
Rishen has contributed to the development of numerous standards during his career, and he represents Engineering New Zealand on standards committees.
Rob Bond
BEng(Hons), CPEng, CMEngNZ, Ceng (UK), ACSM
Rob is a Technical Principal with WSP based in Central Otago. He has worked primarily in the UK and New Zealand and has provided expert advisory roles on major infrastructure and power projects across New Zealand. He has been a key lead engineer on post natural disaster recovery projects, as well as advising and taking a design lead on major infrastructure projects.
Rob continues to influence the development of future engineers and contribute to the technical health of WSP. He is working to develop rockfall mitigation and protection systems and has presented papers on rockfall mitigation both in New Zealand and abroad.
Robert Swears
NZCE (Civil), BE(Civil)(Hons), MengSc (Transp)(UNSW), CMEngNZ, CPEng
Robert Swears is a Chartered Professional Engineer who specialises in road safety and transport engineering. With over thirty years' experience in these fields, Robert uses his engineering skills and experience to improve the safety, efficiency and function of our road networks, focusing in particular on safe speeds and safe roads and roadsides.
Through his transport engineering work, Robert advises central and local government agencies in relation to a wide range of projects. This includes acting as an expert witness and leading the development of industry best practice guidance documents. His underlying aim is to provide future generations with the best practicable multi-modal road transport network.
Ross Roberts
BSc(Hons), MSc CGeol, FGS, GMICE, PEngGeol
Ross is Head of Engineering Resilience at Auckland Council, where he leads teams that deliver projects ranging from guideline development and geohazard studies to geotechnical and coastal design, construction and management. He has a background in geotechnical engineering and natural hazards and has worked on large-scale projects in the UK, Europe, Indonesia, Australia and New Zealand. He is particularly interested in building resilience through better governance, planning, asset management, sustainable design and procurement.
Ross is the co-ordinator of the Auckland Lifelines Group, a volunteer in Auckland Emergency Management as a Lifeline Utility Coordinator during emergency events, and is immediate past chair of the New Zealand Geotechnical Society. He has taught at universities in New Zealand and Indonesia on the topics of slope stability, natural hazards and geotechnical investigation.
Ruili Wang
PhD
Professor Ruili Wang has made a long-lasting impact on artificial intelligence and speech/signal processing through his contributions to theoretical study, algorithm innovation, industry applications, and societal services. He is recognised as a world-class research leader, having supervised many PhD students to completion.
Ruili has also made significant contributions to disseminating knowledge and research to the public and community, mentoring emerging researchers, and improving the international reputation of New Zealand. Particularly, his achievements in Māori speech processing are extremely valuable to Māori and New Zealand in terms of language protection, promotion and popularisation.
Scott Elwarth
CMEngNZ
With 30 years' engineering experience in New Zealand, Europe and the South Pacific, Scott is one of New Zealand's leading engineers specialising in the delivery of large-scale infrastructure projects. Scott has previously owned an engineering consulting business, received industry peer recognition for his work and has taken a New Zealand lead in introducing contractual innovation which has resulted in significant engineering, environmental and social outcome benefits.
As the Owners Interface Manager on the Link Alliance Leadership team Scott has a key role on the City Rail Link project, the largest infrastructure project in New Zealand history. He currently serves on the Board of Engineering Without Borders New Zealand and continues to be an active contributor to advance and promote the engineering profession.
Steven Knowles
CMEngNZ, NZCE, BE(Hons), CPEng, AAMINZ
Steven has held senior management and project roles and has been a board member of the Association of Consulting and Engineering, New Zealand (ACE NZ).
Steven co-led the NZAID programme to provide training to Nepali structural engineers. Steven has been engaged as an expert witness for Christchurch earthquake claims by most of the parties and is a member of the Engineering New Zealand panel that has provided technical assistance to the Greater Christchurch Claims Resolution Service and the Canterbury Earthquakes Insurance Tribunal. Steven was jointly awarded the Engineering New Zealand Gold Medal in 2022 along with the other members of the panel.
Wayne Hatcher
CMEngNZ, CPEng
Wayne Hatcher is Technical Director – Asset Management at WSP in New Zealand. In his wider leadership role, he provides oversight for the technical health of WSP in New Zealand and supports career development and accreditation for all WSP New Zealand's emerging professionals.
Wayne has been at the forefront of asset management practice in New Zealand and internationally from its infancy and has used that position to enhance New Zealand Asset Management practice to the benefit of all Kiwis by drawing on his extensive experience and deep understanding of infrastructure systems and community expectations.
Yi Mei
PhD, SMIEEE, MACM
Yi has significantly contributed to ICT engineering research in artificial intelligence and optimisation. He has over 180 peer-reviewed publications and 4,700 citations. He has successfully applied his technical expertise to various engineering applications in high-value manufacturing, transportation and primary industry.