Looking for an engineering job? You've come to the right place. Our recruitment partners have incredible opportunities for you. Check out the latest engineering jobs.
Canterbury
---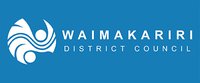 Waimakariri District Council
Roading Compliance Engineer
This is a fantastic opportunity for a motivated and skilled individual to join a progressive and customer-focused Council.
Canterbury
---
Gisborne
---

Gisborne District Council
Senior Land Rivers and Coastal Engineer
We are seeking an experienced land drainage, rivers and coastal engineer to lead, motivate and work alongside our LRC engineers in sunny Gisborne.
Gisborne
---
National
---

Talent Propellor
Senior Fire Engineer
A successful fire engineering consultancy in Christchurch is looking for a Senior Fire Engineer with CPEng qualification in a key role to lead commercial projects. They can live anywhere in New Zealand.
National
---
Otago
---

Dunedin City Council
Graduate Hydraulic Modeller
This role will see you using and maintaining our water, wastewater and stormwater network hydraulic models to ensure that they are an effective tool for planning and operating our 3 Waters networks. Great training and development opportunities.
Otago
---
Otago Regional Council
Planning Engineer
In this pivotal role, you will ensure that Council has strategies and plans in place for managing and developing flood and land drainage infrastructure and for managing rivers over the long-term.
Otago
---
Southland
---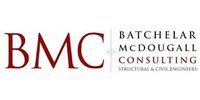 Batchelar McDougall Consulting
Structural Engineers & Technicians
BMC Consulting are establishing a new office in Invercargill, within the next month, and we are looking for energetic and passionate people (Senior and/or experienced Structural Engineers and Revit Technicians), who align with our visions and values.
Southland
---
Sorry! We don't have any jobs listed for this region right now.
Try again later.