By Rachel Berry 7 Feb 2018
Janis' career includes work extracting protein from grass and developing processes for meat by-products and meat products for export. She joined the University of Waikato when the now School of Engineering was emerging and helped start the BE(Hons) programmes. She has held two acting Dean posts and watched engineering grow from eight graduates in 2002 to more than 600 students in 2017.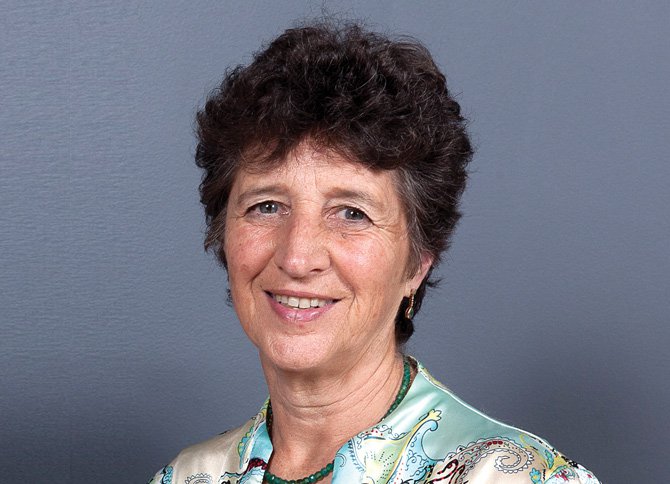 Based in: Hamilton
Role: Professor Emeritus, University of Waikato
Education: MTEch Massey, 1971, PhD (ChemEng) University of Waterloo, Canada, 1977
What's on your bedside table?
Clock radio, stack of books and magazines, Ipad.

What are the books and magazines in that stack?
Issues of the New Zealand Listener for topical, well written articles, however I can't keep up, hence usually two or three next to the bed.
The Joy of x: A Guided Tour of Math, from One to Infinity by Steven Strogatz – an enjoyable read which gives me lots of ideas about introducing maths to my three young granddaughters.
Whey To Go - Whey Protein Concentrate: A New Zealand Success Story by Kirkpatrick et al. It's the story of how New Zealand research and development turned a waste product into valuable products. I'm using the information to update my lectures and give students examples of New Zealand innovation.

There are also several fiction books for lighter reading plus those for my book club and the odd gardening book.

How do these books help you in your role?
By ensuring I have up-to-date examples to explain the principles behind processing and large-scale manufacturing.
Which group of engineering professionals are these books most helpful for?
Emerging engineering professionals and technology students as they give examples of innovation and explain industry background rather than just how to "do a job".
What are the top three books you recommending to students and why?
Perry's Chemical Engineer's Handbook – it has all the basics for chemical and process engineering and is a good starting point before going to specialist books. 

There are other books I recommend students know about and have access to, but don't necessarily own, such as Wiley Encyclopedia of Food Science and Technology and Kirk-Othmer Encyclopedia of Chemical Technology. Online-searches often alleviate the need to have a lot of textbooks.