By Rachel Helyer Donaldson 15 Mar 2023
Engineers have played an important role designing and building New Zealand's towns, roads, bridges and railways since colonial times. This year, Dunedin's Farra Engineering turns 160 and its history spans the gold rush, two World Wars, the Depression and two global pandemics. Other firms celebrating big birthdays in 2023 include Beca (103), Fulton Hogan (90) and Fraser Engineering (70).
There are too many to list, but we pay tribute to just some of the firms that have made a lasting impact on this country – and are in it for the long haul.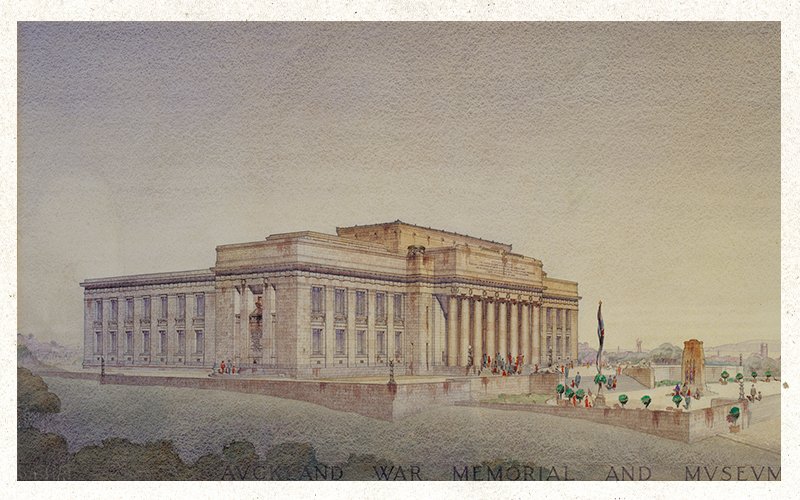 Beca: Est. 1920
Darryl-Lee Wendelborn FEngNZ, Managing Director – New Zealand
Secret to Beca's longevity? Our employee ownership model helps define our culture and underpins our values. We have longstanding relationships with clients and partners built on mutual respect, and we take pride in delivering innovative solutions.
How do you move with the times? Founded as an engineering practice, Beca has grown into a global multidisciplinary professional services consultancy.
We're also scientifically minded, naturally curious and open to embracing change.
How have the types of jobs you do changed? As the world has changed, Beca has evolved, too: from a small number of engineering disciplines to more than 75 diverse disciplines.
How has climate change affected your work? It's an area our people have been technically knowledgeable in for decades. As awareness of its impacts grows, we can use our skills and experience to help clients.
How has your focus on sustainability changed? A decade or two ago, sustainability was thought to be simply about protecting the physical environment. Today it's more holistic and incorporates a Māori world view.
How has the role of women in the industry evolved? Our industry is traditionally male dominated. We have a goal of achieving at least 40 percent women and at least 40 percent men, and 20 percent women, men and non-binary people across all levels of business by 2030.
Longest-serving staff member? 50-plus years.
A major early project? Founder Arthur Gray's structural design of Auckland War Memorial Museum in 1929.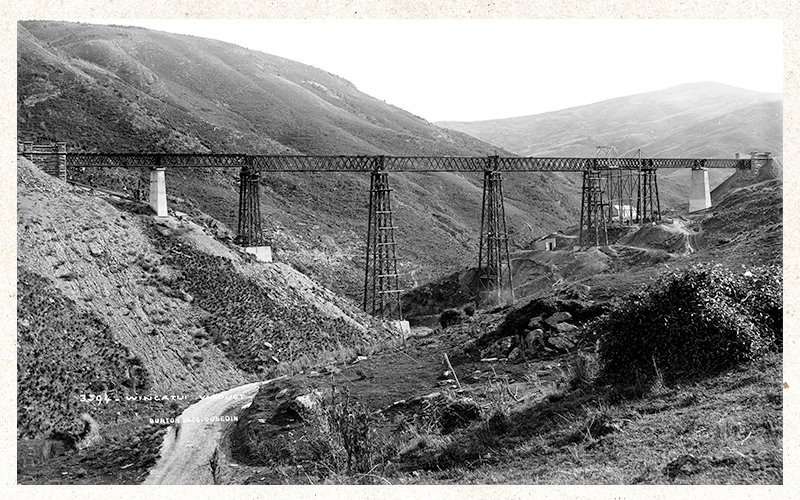 FARRA ENGINEERING LTD est. 1863
Gareth Evans, Managing Director
Secret to Farra Engineering's longevity? Continuous reinvention and adaptation to the changing markets, along with stability: we're still owned by descendants of original founders Janet and Joseph Farra.
We've always invested in new capabilities and innovation in multiple new markets, as older markets reach the end of their attractive life. A creative approach, being staunchly local while focused on global markets is essential.
How have the types of jobs you do changed? We started out as tinsmiths, we've been auto assemblers and owned ships. These days key specialist areas include maintaining, repairing and overhauling plant infrastructure and heavy industry, contract manufacturing and production engineering.
How has climate change affected your work? It's had little direct impact as yet, but we have seen more flood mitigation and infrastructure work.
How has your focus on sustainability changed? Hugely. Sustainability wasn't really a thing back in 1863! But these days every investment we make has the environment in mind.
How has the role of women evolved? Historically it's been male dominated, although women briefly worked in the factories in WW2. Over the past five years we have been on a push to correct that imbalance. Currently, more than 10 percent of our 110 staff are female, including five women in technical roles.
Longest serving staff member? 45 years.
A major early project? The 1880s fabrication of the Wingatui Viaduct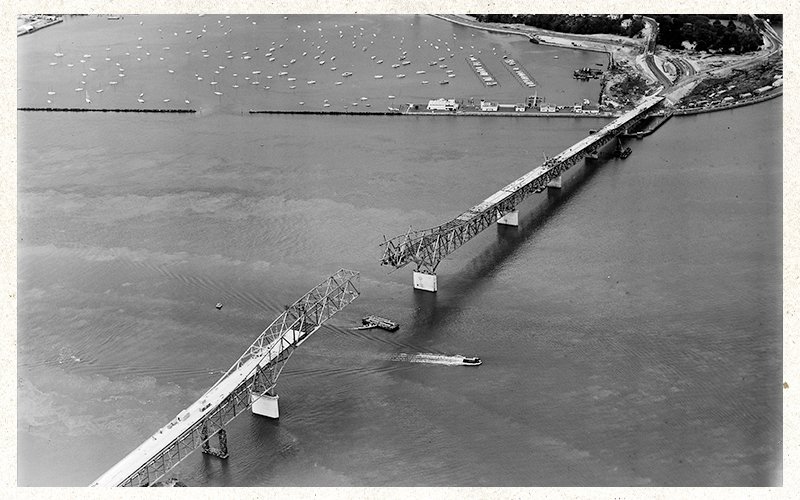 Tonkin + Taylor: est. 1959
Tim Fisher FEngNZ, Managing Director
Secret to your longevity? We're an employee owned and operated organisation – people are at the heart of what we do and we genuinely care about the wellbeing and development of our staff. We empower them to do the technical work they love, and we keep great outcomes for our clients, communities, and the environment front of mind.
How do you move with the times? By staying focused on our vision of a "sustainable future". We're continually investing in our current strategies for better sustainability and increased digital and global connectedness. We're always keeping an eye on new and emerging markets, trends and seeing how we can optimise and innovate.
How have the types of jobs you do changed? The work we do has expanded from specialist geotechnical engineering to being multi-specialist across geotechnical, water, environmental, civil, digital, and advisory. Our team across New Zealand and Australia work in different sectors including Energy, Industry, Land, Natural Hazards Resilience, Transport, Water and Waste.
How has climate change affected your work? T+T has always been strong in natural hazards and resilience work and because of climate change, our new service supporting adaptation and mitigation are in demand. We've also been Ekos-certified Zero Carbon since 2020.
How has your focus on sustainability changed? It's been a journey. We added water services in the 1970s, environmental services in the 1980s, and developed Environmental Choice New Zealand certifications in the 1990s. Our current sustainability strategy launched in 2021 encompasses three key areas – economy and governance, society and culture, and the natural environment. Our sustainability approach aims to shape a future where the natural environment is valued and protected, and where all people are healthy, fulfilled and empowered to pursue their aspirations.
How has the role of women evolved? We were male dominated, but now we actively strive to foster a culture that embraces diversity, equity, inclusion and belonging. Currently, women make up 36 percent of our technical roles, 36 percent of our executive roles, and 44 percent of our Board. An improvement on the past, but there is still plenty of work to do!
Longest serving staff member? 47 years.
A major early project? Auckland Harbour Bridge.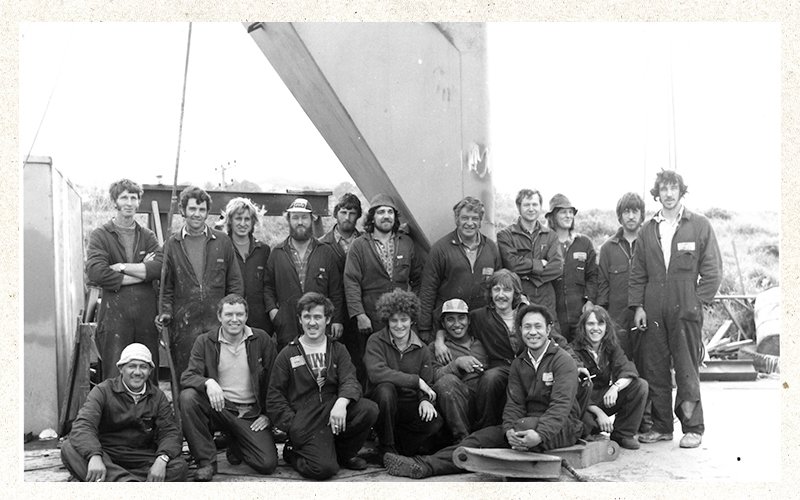 Evolving and innovating
From manufacturing New Zealand's first Ferris wheel to developing the world's first automatic airbridge, Lower Hutt firm J&D McLennan Engineering has ensured its longevity with a willingness to constantly evolve and innovate.
The company was founded in 1945 by twins James and Duncan McLennan, after they returned from World War II. Initially, the brothers ran the fledgling firm from rented, dirt floor stables. But as the company grew, they bought land in the Hutt Valley and built their own factory.
Current Managing Director, Duncan McLennan CMEngNZ, who is James's son, says the company has always embraced change.
"We're still general engineers but we've also specialised to become more efficient and more cost effective."
The post-War years saw J&D McLennan move into manufacturing road works components through to building entire asphalt plants. An early, one-off highlight was the production of the country's first Ferris wheel, around the early 1950s.
In the early 1970s, the company won a contract to supply six airbridges to the new Auckland International Airport. Airport Equipment Ltd was established in 1974, with offices in Lower Hutt and Sydney. A third was set up in Auckland in 2015. It has 40 New Zealand staff and 10 in Australia.
Duncan says Airport Equipment is the only Australasian company to manufacture passenger boarding bridges. It has produced more than 400 airbridges throughout Aotearoa, Australia and the South Pacific. It's also the only company in the world to offer a full service – designing, installing and servicing – aircraft passenger boarding bridges. This offering allows the company to compete with cheaper overseas rivals.
With most of its work in aviation, Covid-19 had a major effect.
"Project work was cancelled and maintenance contracts were reduced to 20 percent of what they had been."
However, since mid-2022, the amount of work is greater than what it was prior to the pandemic, Duncan says. But that has caused other issues such as an unavailability of materials and a "chronic" shortage of labour, "skilled or otherwise".
As the world's airports reopen for travel, current projects include two new airbridges in Papua New Guinea. In 2022, Airport Equipment began manufacturing 13 airbridges for the new Western Sydney Airport.
In 2021, it developed and installed the world's first self-operated airbridge, at Wellington International Airport. Thanks to smart cameras it can drive itself to, and dock with, the aircraft without operator assistance.
Duncan says J&D McLennan is "well structured" to move into the future with his three sons, Andrew, James and Cameron, in leadership roles.
So what's the secret to the company's survival?
"The key is honesty, manufacturing products you're proud to have your name on and giving over-and-beyond service.
"It's also about understanding technology changes and using that to be better at what you do."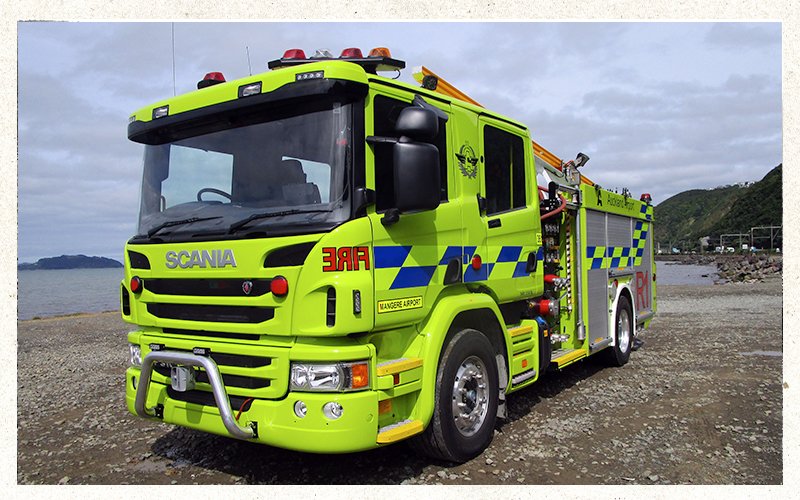 Passion for manufacturing and technology sparks company
When John Fraser, the founder of J J Fraser Engineering in Lower Hutt, died in May 2022, the 95-year-old was still actively involved in the company he'd founded in 1953, as well as driving around in his Mercedes and designing products for the company.
"He was engineering until the day he passed away," says Fraser Engineering General Manager Martin Simpson.
"He was amazing and the company was born out of his passion for manufacturing and technology and what that could do for the benefit of society."
It seems John's longevity genes also run in the family business, which celebrates 70 years this year. These days it's jointly run by Martin, and John's daughter Raewyn Fraser.
Fraser Engineering began when John developed an innovative fuel pump for BP. For almost half a century it was a "machine shop", manufacturing components for everything from glass laminating machines to cellphone booster stations and ball valves.
Making nozzles for the fire service piqued Martin's interest in the fire industry. In 2000, Fraser Engineering bought out fellow Hutt Valley firm Lowes Industries, a fire engine manufacturer, and established Fraser Fire and Rescue.
Its first contract to build fire engines was for the Australian Capital Territority (ACT) Emergency Services Bureau followed by the South Australia Metropolitan Fire Service and then New Zealand Fire Service. It builds for South Australia Country Fire Service, Victoria and Northern Territory, in addition to supplying airport firefighting vehicles to the likes of Fiji and Rarotonga International Airports.
We recognised early on that the key is to take as many processes as you can, in house.
The company has around 130 New Zealand staff in Wellington, and 10 people in its Adelaide office, which was set up in 2018. It has more than 1,000 vehicles in service across Australasia and the Pacific. Fraser Engineering currently produces up to 150 fire engines annually, which Martin hopes to increase to 200-plus a year. The Adelaide branch, which currently focuses on service and delivery, is to expand its manufacturing work.
Making fire trucks "smarter, more ergonomic and reliable" is particularly crucial when dealing with Australia's devastating bush fires.
Over the decades, Fraser Engineering has dodged the downturns that saw the demise of many Kiwi manufacturers.
"We recognised early on that the key is to take as many processes as you can, in house."
Business is booming but Martin says the challenge now is finding good staff.
"The thing that really holds us back is a lack of an education system that is properly catering for manufacturing and engineering. We are always restrained by getting more quality people. I would hire 20 people today, if I could.
"But we're always busy and there's more opportunities for us now than there ever has been. The future is amazing."
---
This article was first published in the March 2023 issue of EG magazine.