By Matt Winthrop 10 Jun 2019
Lal Cinzah is a structural engineer who loves his job and living in Nelson in equal measure. It's a long way from 2006, when he and his family arrived from Myanmar as refugees to forge a new life in this strange and unknown land.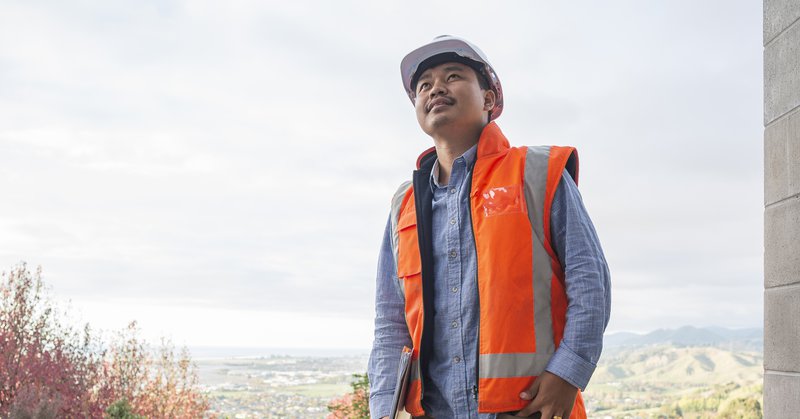 Coming from a tropical country, the New Zealand winter made an instant impression on the then 14-year-old when he stepped off the plane. 
"Wow, it's really cold," Lal Cinzah, an Emerging Professional Member of Engineering New Zealand, remembers thinking. 
His second impression? 
"How polite everyone was – people say hello to you in the street even when they don't know you, and at first I didn't know why they did that."
Lal, his parents, brother and three sisters arrived as refugees from Chin State in western Myanmar, leaving behind a country that's endured decades-long civil conflict for a better life in New Zealand. 
The family found a home in Nelson. It was all new and challenging in those early days, he recalls. 
"Everything was so different when we arrived. It was like starting from scratch, our family didn't have much in the way of resources." 
Lal and his family spoke Chin and Burmese but English was a struggle. 
Seemingly straightforward tasks like opening a bank account or ringing the doctor are major obstacles when you don't speak English, much harder still when you're looking for work and a place to live.
What helped enormously, he says, were the community sponsors who supported the family as they settled in, helping them access the services they needed so they could get on the road to Kiwi life. 
I wanted to do engineering because you solve problems and do good things for people.
"They were very helpful and we are very thankful."
Lal attended Nelson College, where school life was particularly different from what he was used to. 
"I was very surprised because back home it was about rote learning – learning something over and over. But often we'd forget it in a few weeks, whereas here in New Zealand we try to understand things, how to do stuff, so that was really good for my education."
He'd long been interested in engineering, and while at school, decided to pursue it as a career.
"I wanted to do engineering because you solve problems and do good things for people. You have the power to make a difference, to solve problems for society."
After leaving school, he studied civil engineering at the University of Canterbury and graduated with honours. Then he returned to Nelson where he got a job first with Fulton Hogan, and then Tasman Consulting Engineers. 
"I work a lot on residential and commercial building projects, doing design and dealing with contractors and architects. I'm really enjoying what I do."
Returning to Nelson made sense, he says. It's where his family and friends are, and where he retains strong links with the local Chin community, which numbers around 500 in the area.
"The community is a big part of my life, so I want to be near them. They are people from the Chin state in Myanmar. We call ourselves the Chin community of  Nelson.
"There are a lot of families who use Chin when we talk to each other. I don't forget my mother tongue because I use it at home, and a lot of people who live here use it too."
Lal is active in the community, and plays a big role in the youth group. 
While engineering gives him the flexibility to pursue work in bigger cities like  Wellington, Auckland or even Melbourne, which he may do one day, Nelson is home for the next while. 
Lal says life is a lot more stable now than it was when his family arrived in New  Zealand.
"It's fair to say we've done our best to overcome the challenges. 
"Looking back on my life, of course when I was first here I had the language problem, I had to adapt to the environment, pretty much everything."
He believes there are a lot of opportunities for new arrivals to New  Zealand, and that "if there's a will, there's a way". 
"I wanted to become an engineer. I worked hard and even though we didn't have a lot of money there was a student allowance and a good university for me to attend. If there's a desire, it can be done in New Zealand. That's what I would like to tell people coming to New Zealand for a new life."
Lal has become a New Zealand citizen, so "feels more Kiwi" than he used to. But the surest sign yet that this is home? 
"I don't mind the cold weather now – I  think I've adjusted to that."