By Jennifer Black 2 Dec 2022
By day, Emerging Professional Member Sam Hiha is a Water Engineer at WSP. But outside of work, you'll find this Commonwealth Games Black Stick on the hockey turf.
When did you first get involved with hockey?
My first experience with hockey was when I was very young, hitting a ball on a tennis court with my grandmother, Margaret Hiha MNZM, who played hockey for New Zealand and was later the national women's hockey team coach and a selector. I started taking hockey more seriously in high school when I realised that I wasn't going to be an All Black!
How old were you when people realised you had a real talent for the sport?
I made regional representative teams in Hawke's Bay and Central throughout U15–U18s, as well as being involved in development programmes within the region. I was first recognised nationally in my last year of high school, making the NZ U19 team.
What do you love most about the game?
I love the competitive side of it and the camaraderie – there's no better feeling than celebrating in the changing rooms with the team after a big win.
Where has hockey taken you?
I've been lucky enough for hockey to have taken me all over the world. I've travelled most of New Zealand through hockey tournaments and I've been to Asia, Australia, and most recently, Europe.
You played for the Black Sticks at the Commonwealth Games in Birmingham, how was that experience?
The Games had an unbelievable atmosphere. Being in a village with so many world class athletes and competing in front of large crowds against some of the best teams in the world was awesome. Unfortunately, we didn't get the results we wanted but the experience was invaluable.
Tell us something about your involvement with hockey that might surprise people.
Even competing at a national level, most players also work part/full time or are studying.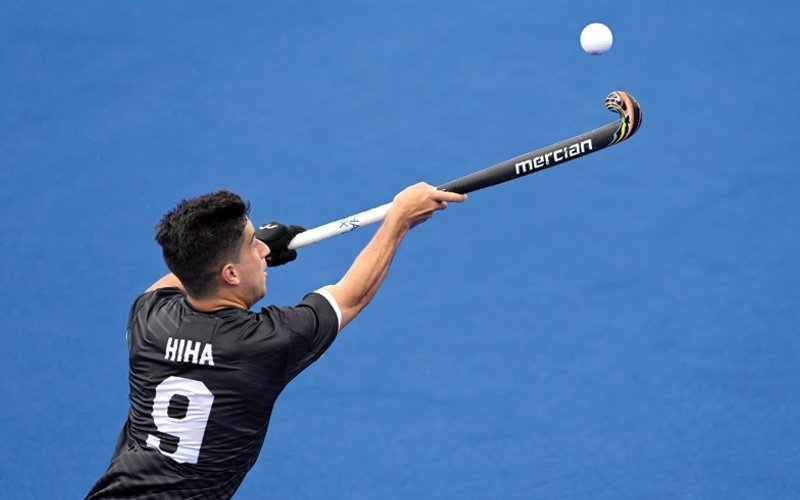 What's your best advice for young hockey players?
Keep working hard, nail the basics, know your strengths and trust the value you bring. On the hockey field, it's important to perform the basic skills at a high level fatigued and under pressure. Even though it's sometimes boring training the same thing over and over again, it can be the most important thing you do.
Does being an engineer bring any advantages to the way you approach hockey?
Being able to problem solve quickly is a big part of the game of hockey. Being analytically minded, I can assess various situations on the field and find the best solution. With the game played at such a fast pace, you're always going to get some calls wrong though.
How do you juggle hockey training with your day job?
It's quite difficult as the season is mostly year-round with the odd break. During the season we'll have hockey sessions five times per week on top of strength and conditioning sessions. A lot of this overlaps with work so I'm lucky WSP allows me to have flexible hours. When we go into camp for international games or tournaments I focus fully on the hockey.
What's next for you?
The Black Sticks are competing in the Hockey World Cup in India in January.
This is a pinnacle event for us with all the top teams in the world attending, so I'm super excited to have the opportunity to play, if selected!
This article was first published in the December 2022 issue of EG.