By Rachel Berry 21 Dec 2017
Nick Pascoe's day job includes work on seismic design, non-structural building elements and temporary works. But once the working week is over you'll find this former member of the junior New Zealand ski team tearing down a mountain, kayaking a wild river or, now that summer's here, chasing a wave.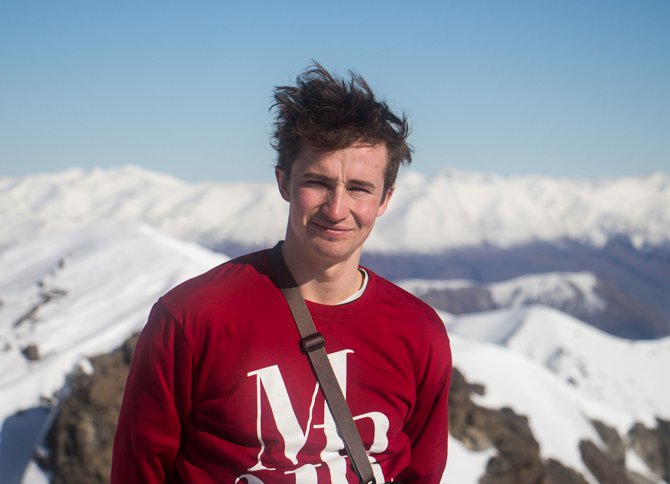 What's your current involvement with adventure sports?
I try to keep myself really busy outside. My main sport is currently skiing, where I compete in big mountain competitions – skiing on steep, off-piste terrain, often in the backcountry. It involves skiing steep, tight chutes, jumping off cliffs and doing tricks. I also shoot film and photos, and am writing magazine and blog pieces. I try to get up the great little club ski fields here in Canterbury as often as possible during winter and I'm getting into mountaineering. Kayaking is my other main sport. I've just come off a 20-month break for a shoulder injury and surgery, but am trying to get back to my former level. I'm a white-water kayaker, so this means getting back onto our wild rivers. I'm also learning to surf, heading to Sumner after work every time there are waves.

Which of these was your first love?
I only started kayaking when I was 12, but was too young to remember when I first skied, so skiing has to take the win there. From what my parents have told me, I was about three or four when they first took me up to Rainbow Ski Area in the Nelson Lakes. I'm going to hazard a guess that I liked it, as we quickly started to do more and more.
How have things progressed since that first trip to the mountain?
Throughout high school I was ski racing and doing canoe slalom competitively, both nationally and internationally. Racing gave me a good technical background for both sports, which really helped my ability to transition into big mountain skiing and white-water kayaking.
Where have you travelled to with your sports?
For skiing I've been all over the world – while I was racing I competed in Europe and North America. Since I've been doing more big mountain skiing I've been to Japan and recently got back from six months skiing and travelling through the American west and British Columbia in Canada. I've competed in kayaking throughout New Zealand and in Tasmania.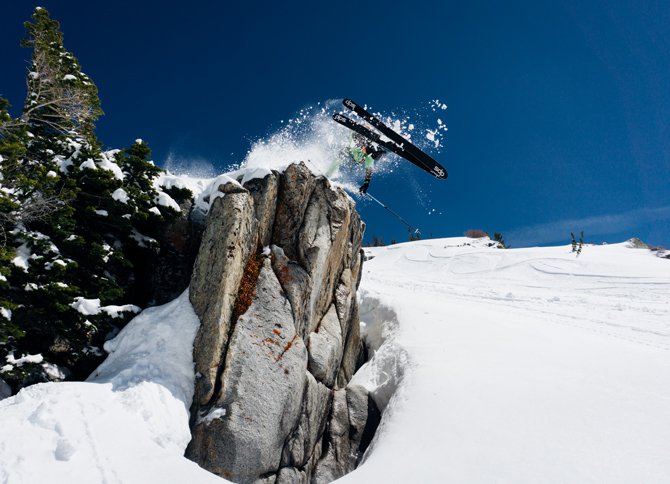 How did an injury affect your skiing plans?
In my last year of high school I had a bad crash skiing and seriously injured my shoulder. I needed surgery and had to take a year off skiing and kayaking. I deal terribly with being inactive, so to keep busy I enrolled at the University of Canterbury. As a student I learnt to ski all over the mountain and continued white-water kayaking. Recently I had another shoulder injury and more surgery so I couldn't do any sport using my upper body and had 
to take it cautiously when skiing.
Which is your favourite New Zealand ski field and why?
It would have to be Mt Olympus, a club field near the head of the Rakaia River, about two hours from Christchurch. It has the combination of amazing people – we know all the staff and locals – great skiing terrain, and no crowds, so the snow stays fresh.
Did your interest in adventure sports play a part in your career choice?
I liked being outside so I wanted to want to do something practical and applied. These adventure sports need gear that's normally designed by mechanical engineers, so I was keen to learn the skills that might enable me to do that in the future.
Why did you choose to become an engineer?
I enjoyed maths and physics at high school, but I wanted to do something applied with them, not pure science. Engineering has been a popular career choice in my family. Both my grandfathers were engineers, as are probably close to half of my mother's side of the family and my little brother has just finished his first year of engineering at the University of Canterbury.
How do you balance your need for training with your day job?
It helps that we've got a great culture at our office. Most of my workmates are also really into sports so it makes for good conversations on Monday mornings. My employer is supportive with time off for competitions. I have a "work hard, play hard" mentality, so I try to be productive while I'm at work and then make the most of my time off as well.