By Engineering New Zealand 28 Jun 2020
He's 29, lives with his parents and hasn't had a regular pay cheque in years – meet Engineering New Zealand's 2019 Young Engineer of the Year and CEO of Wellington start-up Eight360.
Almost five years ago, Terry Miller and his co-founders had a crazy idea – an untethered motion simulator that takes virtual reality (VR) to the next level. Known as the NOVA, it's now Eight360's flagship product, attracting commercial interest locally and internationally.
"It required a huge leap of faith and sacrifice to make that happen," Terry says.
"It's basically a garage project that got out of hand."
Terry's sunk a lot of his own money into the NOVA and hasn't been getting paid, so he and his wife live with his parents.
And being a start-up, everyone involved has done it hard, eating two minute noodles and working out of leaky buildings all around Wellington.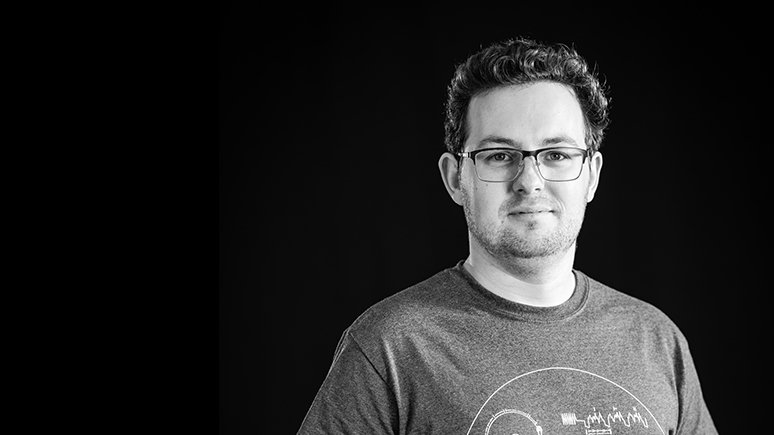 But with the NOVA securing its first customer – the New Zealand Defence Force (NZDF) – Terry recently got paid for the first time in two-and-a-half years and can finally start paying his team of seven a better wage. He says the NZDF project will explore how Eight360's technology can enhance training and simulation outcomes.
Terry's efforts getting Eight360 off the ground were recognised at Engineering New Zealand's inaugural ENVI Awards in November, where he won Young Engineer of the Year. The NOVA was a finalist in the Engineering Creativity Award.
"Winning Young Engineer of the Year came out of leftfield, and it's humbling," Terry says.
"But it really was a team effort, even though my name's on the award."
The award also recognises the work he has done in the community, which included going into schools to spread the word about science, technology, engineering and mathematics (STEM) and engineering as a career.
I learnt from a young age that once you understand how stuff works, you have power over it – you can fix things and also improve them.
"As a child, there wasn't the same career outreach as there is today. I didn't ever have a clear idea of what I wanted to be. But I learnt a lot from my father, who's very practical and worked with computers and electronics. He had a soldering iron which I could attack things with."
A born tinkerer, Terry's always had some kind of project on the go.
"I used to pull apart broken stereos to see how they worked. When I was in college, I would 'Frankenstein' broken iPods off Trade Me and sell them.
"I learnt from a young age that once you understand how stuff works, you have power over it – you can fix things and also improve them. It's an engineering tendency to want to know how the world works."
Perhaps uncharacteristically for an engineer, Terry failed statistics and calculus at high school and barely got into university.
"Those subjects weren't interesting and I didn't see the point. My natural inclination is towards applying things in a real-world situation, solving problems. Once I got to university and was actually using knowledge to build things, I put the effort in to learn because it became useful."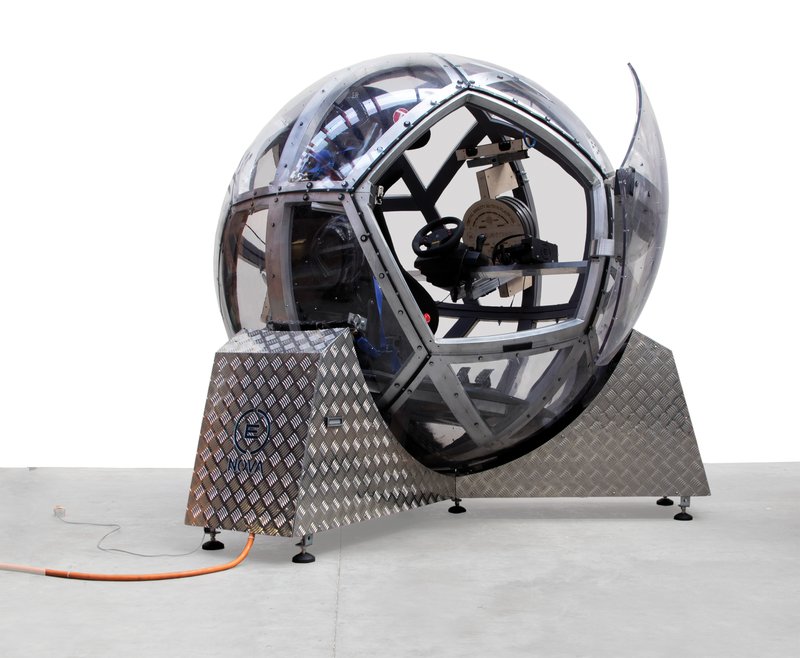 While Terry says work/life balance isn't a reality for him, that's more by design than anything else.
"When I have free time my hobbies are engineering projects, I absolutely take my work home with me. My wife's not that hot on it, but I think she understands."
After studying computer systems and electronics engineering at Victoria University of Wellington, Terry worked for Tauranga-based electronic metering and control equipment company Bluelab, before returning to Wellington to work for dairy automation company Radian Technology.
It was around this time that the NOVA took shape.
Wanting to bounce ideas around for cool projects to work on, he contacted Wellington Makerspace, a product design and rapid prototyping company.
"Over a few beers we came up with the idea of a helicopter hover trainer. The whole thing about helicopters is the feeling – you fly with the seat of your pants. It needs to move in a certain way to get close to what it actually feels like, but none of the simulators around operated like that.
He says they thought they could do it better.
"VR is cool, let's stick some of that on it. We started white boarding ideas, going on AliExpress and shopping for parts to build a prototype."
Terry soon left his job to go full-time on the project alongside business partner George Heather-Smith.
"What's the saying? Start your own company, be your own boss, take control of your life and work any 80 hours you like."
Terry says the transition from engineer to CEO was challenging, but a necessary part of growth.
"As we hired more people, it's meant handing off the knowledge I'd built up and worrying about all the other stuff I'd tried to avoid – managing people, talking to customers, raising money, doing business strategy and payroll.
"But I'm still solving problems, and I'm proud of what we've built and that we've found serious use-cases that create value. Everyone wants an ironman suit but what would you actually do with it?"
---
This article was originally published in the March 2020 edition of EG magazine.