By Engineering New Zealand 8 Oct 2020
In the beginning, Rob Fyfe was an engineer.
As Covid-19 began turning life on its head back in March, former Air New Zealand CEO Rob Fyfe DistFEngNZ expressed concern in the media that New Zealand wasn't moving quickly enough against the virus. The upshot was a conversation with Prime Minister Jacinda Ardern, who approached Rob to ask if he'd join the response effort. And while this initial role was short term and unpaid, the Prime Minister has recently appointed Rob in a new, paid role as a business advisor on the Covid-19 recovery.
Back in March, he headed to Wellington and worked alongside former Police Commissioner Mike Bush in the Operation Command Centre. Rob was the liaison between government and the business community.
"Our focus was on everything from getting our testing capability up and running to where it should be and repatriating New Zealanders, to sourcing enough PPE [Personal Protective Equipment] into the health system and securing the food supply chain into communities in need. We were deploying businesses and businesspeople to support all those key areas of focus."
From the outset, it was clear the response team would need to move quickly on a number of fronts – not something that comes naturally to government, he says.
"Governments are designed to develop and implement legislation, and that generally happens over quite long timeframes."
It was about getting the best out of both the government and the business community to support the pandemic response, he says.
One of the achievements he's most proud of is helping get PPE into New Zealand early in the piece.
"We had a real issue in those early days – a lot of pandemic stock in DHBs [District Health Boards] wasn't fit-for-purpose. We had to move really quickly to secure the PPE we needed.
"We got ahead in the queue of the likes of the United States and Australia. If that hadn't happened, we could've been waiting months to get the equipment we needed.
I'm really proud of how the private sector mobilised to allow that to happen much quicker than government alone could've achieved it."
Another success was working with Kiwi Harvest, a charity that redistributes food that would otherwise go to waste to those in need.
"A lot of people were struggling. In Queenstown there were thousands of migrant workers suddenly without income and who couldn't afford accommodation – they needed to be fed. In April alone, the network we deployed provided 1.5 million meal equivalents. This work was critical in supporting New Zealand while we were in lockdown."
While Rob's career is largely carved out of the corporate boardroom, he sees his training as a mechanical engineer as foundational to his working life.
I identify as an engineer first. At its heart, engineering is about problem-solving, founded on system design thinking.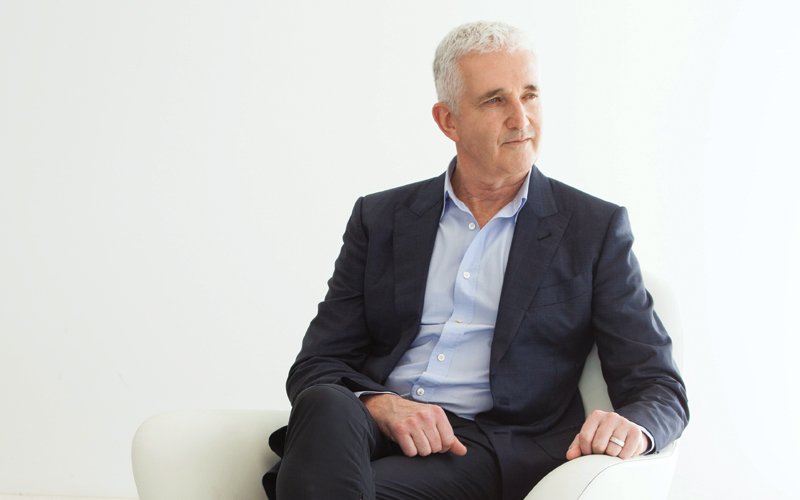 "I've applied the frameworks, methodologies and principles that I learnt through my training to everything I do. At Icebreaker and Air New Zealand, in particular, I relied on those disciplines enormously."
His career pathway has largely been organic, but the common thread is a desire to seek out the next challenge.
"As a kid I loved pulling things to bits to figure out how they worked – I always had that curiosity. As I went through my career, I was excited by problems that needed solving.
"I have quite a high appetite for risk. I enjoy putting myself into situations where I'm out of my comfort zone."
Rob's involvement in the Pike River recovery effort is a good case in point.
The high-stakes project is fraught with technical difficulty, risk and emotion. Rob joined as an independent advisor to Andrew Little, the Minister responsible for the project. He felt a duty to the miners' families to "do everything we can to understand what caused the explosion, and ensure it doesn't happen again".
"At the time, when I put my hand up for the role, a lot of people said, 'why on earth would you want to do it? There's a lot of downside and no upside'. But I tend to be drawn to these types of things, I guess. The risk doesn't in any way dissuade me."
When it comes to the challenges presented by the pandemic, engineers have a big role to play, he says.
"New technologies need to be developed to enable us to better protect against the outbreak, supporting key areas like contact tracing and quarantining. Those will be the most valuable projects for New Zealand.
"With that framework in place, we then need to look at how we enrich our comparative natural advantages to grow the economy. There needs to be a strong focus on what we do well – high-quality horticulture, agriculture, viticulture, aquaculture and a whole bunch of associated technologies that can improve our productivity."
Overall, Rob's impressed with how well business and government came together during the pandemic response, and commends the move to lock down the country early.
"My personal view is this was exactly the right strategy.
"Look at the countries that were slower to go into lockdown than we were, like the United Kingdom and Italy. They ended up having to lock down their countries a lot longer because the virus got away on them. The result was poor health outcomes, and consequently worse economic outcomes."
He says the challenge ahead is leveraging any advantages we have created.
I have quite a high appetite for risk. I enjoy putting myself into situations where I'm out of my comfort zone.
Rob is always busy and he'll continue working on various projects and governance roles in addition to the government advisory work. But it's through his work helping up-and-coming businesses and entrepreneurs get off the ground that he finds the most joy.
"I feel very privileged to have the career that I've had.
I'm in my late 50s and at the stage where I just want to give back – that gives me the biggest buzz."
---
This article originally appeared in the September 2020 issue of EG magazine.