By Rina Diane Caballar 17 Feb 2023
With engineers playing a vital, increasing role in climate change adaptation, one climate change engineering lecturer says indigenous world views are as valid as science or engineering solutions.
One of Dr Sandeeka Mannakkara's earliest childhood memories is of her father, a civil engineer, driving her around Colombo, Sri Lanka, showing her the roads and buildings he helped construct. Since then, Sandeeka knew she would follow in his footsteps and become an engineer.
"It was fascinating to see that you could have a part in creating the environment around you and supporting your community."
Sandeeka began her career as a structural engineer before switching to academia, wanting to focus not only on the technical side of engineering but also on the people element.
"I talked to one of my undergraduate lecturers at the University of Auckland who was doing research in post-disaster recovery and she was doing humanitarian-type work, looking at how communities recover," she says.
"I thought that's the kind of work I wanted to do."
We need to expose our graduates to acknowledging that indigenous knowledge is important, and hopefully, that cultural shift will take place over time.
Now a lecturer in climate engineering at the University of Auckland, Sandeeka first specialised in post-disaster recovery and reconstruction. In 2014, she developed a framework to implement "Build Back Better", a concept introduced after the devastating 2004 Indian Ocean tsunami.
"There was a notion that the rebuilding needed to go beyond replacing everything that was lost," she says.
"We needed to build back the communities better than they were before as a way for them to emerge from the disaster in a positive way."
Her framework has been used by governments and organisations across the globe to plan for disaster management and assess recovery efforts.
Sandeeka's new focus is on climate change adaptation, an area where engineers play a vital role.
"Our responsibilities are expanding. Not only do we need to think about climate change mitigation and minimise our emissions when planning and constructing cities, buildings and transport, but we also need to change our design practices to deal with climate change adaptation."
Changes to design practices must factor in people and the environment.
"We need to make sure that when we respond, our adaptation designs to climate change don't negatively affect the environment. As engineers, we have a responsibility in trying to restore and help biodiversity and come up with solutions that support nature and ecosystems. We also need to consider the impact on communities and people's lives, especially their cultural values."
Through her research, Sandeeka found adapting to a changing climate requires context-specific solutions that incorporate local and indigenous knowledge.
"As engineers, we've been trained in a Western world view, but we can get a lot more information to provide better solutions by consulting locals and integrating indigenous worldviews."
She says: "While I teach the accepted Western knowledge, I also include indigenous world view-based examples to show that they are just as valid as science or engineering solutions. We need to expose our graduates to acknowledging that indigenous knowledge is important, and hopefully, that cultural shift will take place over time."
As for climate adaptation planning, Sandeeka suggests using existing tools such as projection models, the National Adaptation Plan, the National Climate Change Risk Assessment and local climate change risk assessments guide, and the Dynamic Adaptive Policy Pathways approach.
"We need to start using these tools and integrating them into the designs and decisions we make," she says.
"These tools can give us scenarios we can plan for."
But she acknowledges the challenges that lie ahead for engineers, including the lack of knowledge in climate adaptation planning. In addition to the University's new climate adaptation design courses, she plans to develop tools to help engineers come up with climate adaptation planning solutions.
"Something tangible that provides them with some best practices for climate adaptation design, working with different world views and incorporating nature-based solutions."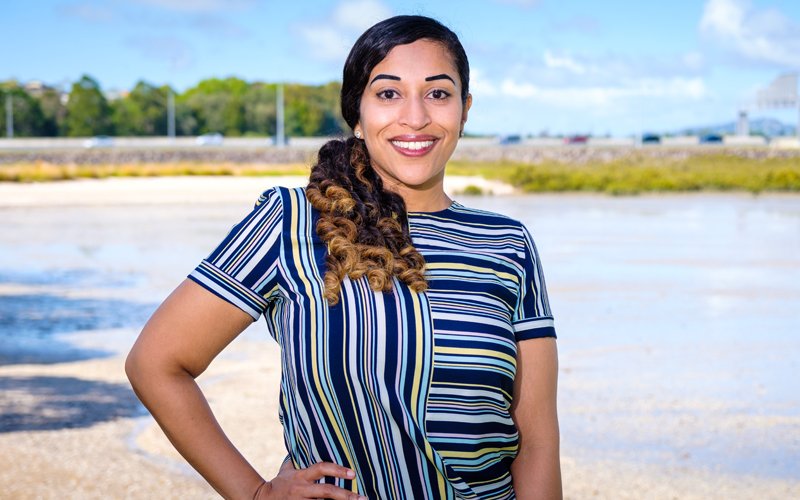 This article was first published in the December 2022 issue of EG. The full version of EG is available in your member area