By Rose McCarthy 6 Dec 2022
It's a good time to be looking for a job, but if you haven't done so for a few years, you might be surprised how much has changed. Here's how to market yourself in 2023.
With the unemployment rate at just 3.3 percent in the September 2022 quarter, there's not a lot of talent on the market right now. Companies are struggling to find good people, because these workers are settling in where they are. This war for talent means candidates have more negotiating power than five or so years ago. However, this doesn't mean strong personal branding isn't important. When companies are searching for talented people, you want to stand out as a high performer from the outset. Many recruiters are proactively seeking and headhunting talent on LinkedIn, for example, so if you're not confident with how you're selling yourself in your LinkedIn profile, you might want to change it.
You get to shape how others perceive you by being intentional with your personal brand, but it ultimately reflects who you truly are… and what you bring to the table.
Personal branding
Personal branding is an intentional marketing strategy focused on your most important product: you. There's no competition when you have a strong personal brand. This should reflect the specific things you want people to say about you. A successful brand creates a consistent, targeted impression that helps you achieve your goals. It allows you to live authentically because a great brand is always honest – you can't fake your way into a successful brand. You get to shape how others perceive you by being intentional with your personal brand, but it ultimately reflects who you truly are (personality, strengths, values, passions) and what you bring to the table.
What does good look like?
Old school CV templates summarised the "what" of a person's career, listing facts, job duties, and little more.
This isn't enough to stand out. A powerful personal brand covers:
your what: the actions you take (job title and duties)
your how: your unique talents
your why: the purposes, causes or beliefs that drive you.
Most people know their what, some people know their how, but very few know their why. If you can uncover and communicate yours in your personal branding, you'll be streets ahead of the competition.
In recent years, we've seen the rise of sleek, succinct, powerfully worded CVs (that look good too) and cover letters that really work to sell an applicant's story, establish a human connection to the company or mission, and show off the candidate's personality. It's all about quality over quantity.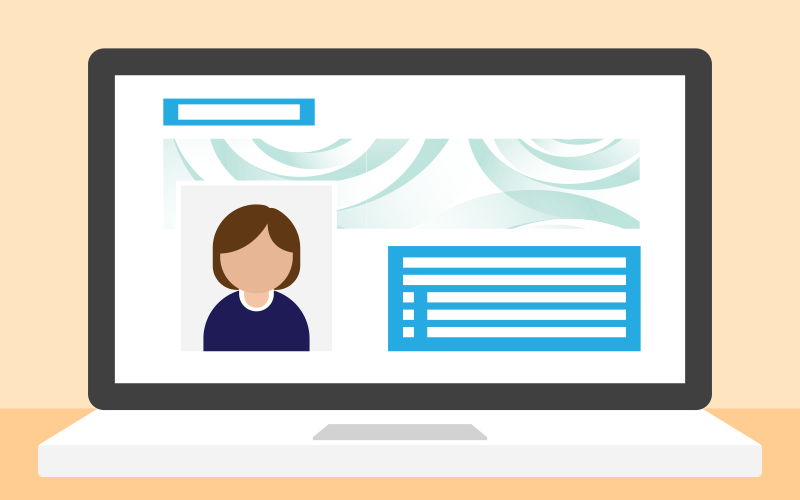 Do the groundwork
If you're thinking about looking for a new job, you need to do the groundwork. Uncover and learn how to communicate your personal brand. Start by creating a master document with all the things you've ever done or accomplished, personally and professionally, organised by competency (eg communication; project management) so you can pick and choose from there when applying for a role. Having all of your career history in one place is also helpful for interview preparation, salary negotiation and performance reviews. With this ready, customising an application for a role could take anywhere from two to six hours. It's about quality over quantity – your time is better spent applying for a couple of roles a week rather than sending out many generic applications.
If you're not on LinkedIn, you're missing out on incredible opportunities to network, meet a new mentor, or contribute to discussions in your field.
The importance of LinkedIn
LinkedIn is the world's largest professional network. While you can job hunt without it, you're missing potential opportunities to connect with recruiters who, with an optimised profile, will be coming to you. If you're not on LinkedIn, you're missing out on incredible opportunities to network, meet a new mentor, or contribute to discussions in your field. It's like being at the world's biggest career networking event and sitting alone quietly in the corner.
With the shift towards remote working, candidates are also leveraging LinkedIn to score virtual coffees and career conversations with industry peers and decision makers. This increases their chances of landing the holy grail of the job search – an internal referral – to accompany their application.
A CV for today's job market
Make your entire document a response to the job advertisement. Analyse the job description to understand the company's needs, why they're hiring, what problems they're trying to solve and what you can do about it. Then use every section of your CV to provide examples that show you have the skills and experience they require.
Fill your experience section with accomplishment statements, not job duties. Your future employer understands enough about the duties in your past role from your job title. Tell them about the result /impact of the actions you've taken and back up your statements with quantifiable data where possible.
Go all in on each application. Show how you'll tackle the problems the company is trying to solve with this role and do so in a beautifully cohesive set of marketing documents that stand out.
Personal information
There's no need to include information like your age, marital status, full address, licence number (unless essential for the role), or a photo on your CV in New Zealand. Just include your full name, contact number, email address, location (town/city is all that's needed) and your LinkedIn profile. On your LinkedIn profile, include a professional photo, your general location (so you come up in the right search results) and your email address.
Getting it all covered
Your cover letter is where you get to really show your personality – it allows you to explain why you want the role, along with your personal connection to their mission that'll have you showing up as your best self every day. You want to sound like a real person, so it doesn't need to sound like you're writing a formal letter. Instead, match the tone of the company. If they're a fresh, new start up, you can be a bit more casual. If they're more traditional, be more reserved, but always be authentic.
Choose only the most relevant career stories to highlight, to showcase yourself as a standout candidate for the role.
It's vital to nail the hook of your cover letter. You want to show them you connect with their company on a deeper level. How can you say something genuine, something human, to entice them to keep on listening? What's the big link between you and their company? Do you share the same convictions or values? Are you a customer? Did you grow up with this brand? Do you "get it" – the big problem they're trying to solve? Are you on a personal mission that relates to their mission? Did you work for a competitor? Did you spend your childhood playing with products related to their industry? Based on your analysis of the job ad, choose only the most relevant career stories to highlight, to showcase yourself as a standout candidate for the role.
---
Top CV tips
Customise your CV for every role. Using one template with small tweaks for each role isn't going to help the recruiter or hiring manager understand why you're right for the position and it's immediately clear no effort has gone in. Your application will be passed over for those top 10 percent of candidates who have taken the time to connect the dots for the reader.
Provide evidence for every claim you make. Anyone can say they're a great communicator, but not everyone can prove it.
Get the basics right so information is consistent. Ensure there are no typos and that you've addressed the cover letter to the right company.
Double check spelling, grammar and key details – get someone else to look over it with fresh eyes.
Top cover letter tips
Always customise your cover letter.
Avoid cliches and generic language – studies have shown more than 30 percent of cover letters use the words "uniquely qualified". This way of writing comes from outdated and overused templates found online, offered by career advisors in schools, universities and elsewhere for more than 20 years.
Don't just rehash your career story, which can be found on your CV. This is a waste of important marketing real estate.
---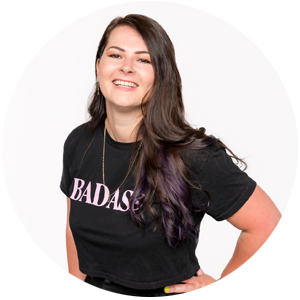 Career fulfilment coach Rosie McCarthy is founder of Badass Careers and her special sauce is helping you find yours. She's a Master's-qualified, corporate HR manager-turned-entrepreneur focused on helping people reach the height of their career potential. Visit her website for a free 90-minute personal branding workshop.

This article was first published in the December 2022 issue of EG. The full version of EG is available in your member area.