By Jennifer Black 10 Jun 2019
From digging hobbit holes to strengthening iconic cathedrals, new Distinguished Fellow Arthur Park's 45-year career has been packed with ingenuity and innovation.
While Wellingtonian Arthur Park DistFEngNZ CPEng IntPE(NZ) has had a career filled with hard work and service, it hasn't been without what he calls "the fun stuff".
A Director of Clendon Burns & Park, his firm has been film director Sir Peter Jackson's go-to structural engineers for a number of blockbusters, including The Lord of the Rings, King Kong, and director James Cameron's Avatar.
"We design the structures that hold up these things. If they wanted a bridge, we would form the basic skeleton and then the art team would decorate that to make the film set look right."
Some of the firm's work was carried out at Sir Peter's film studio, Park Road Post, in Wellington's Miramar.
"There are some major sound stages there and we've been involved in designing  these."
They're huge spaces, with added complications such as being under Wellington Airport's flight path, requiring soundproofing with 200mm of concrete all  around.
With film sets, Arthur enjoyed "pushing the limits" as there was scope for creative use of materials. Due to the temporary nature of the structures, they didn't need to be overly concerned with durability and weathering issues.
The team also worked on the Hobbiton Movie Set in Matamata, with work including digging hobbit holes and putting bridges across the lake.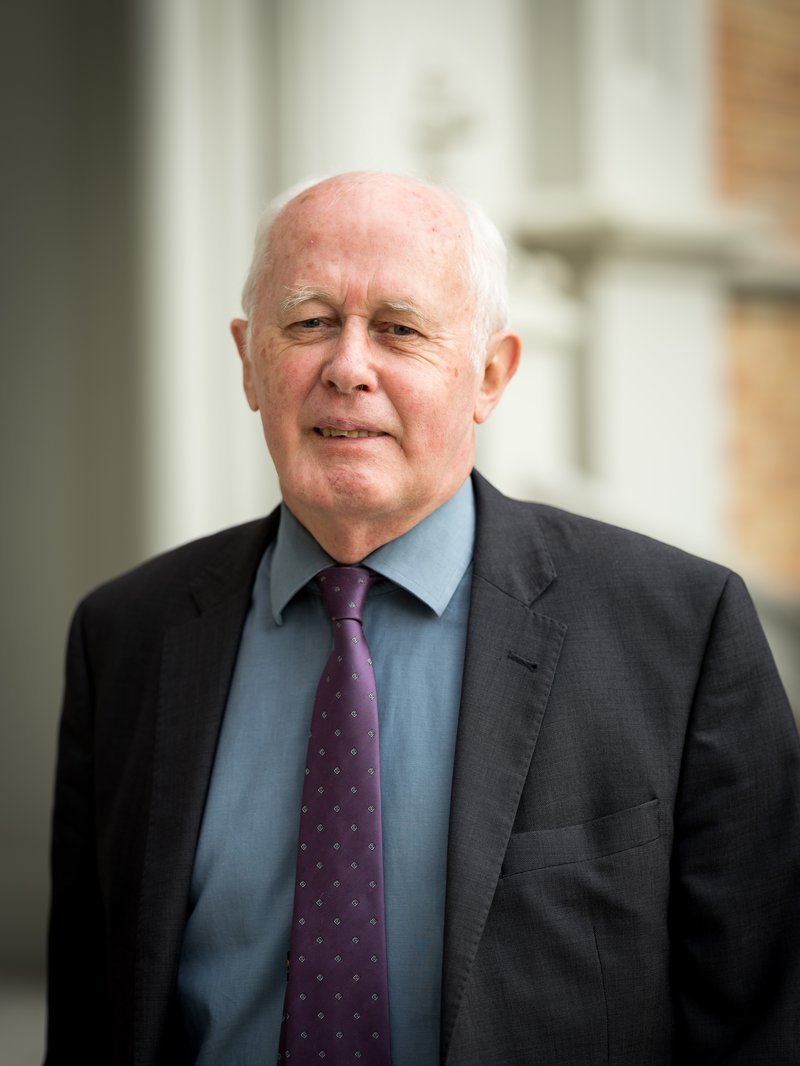 But being a Hollywood heavyweight's go-to engineering firm doesn't happen without years of hard graft behind the scenes.
Arthur completed a PhD in Civil Engineering at the University of Canterbury in 1973, then chose consulting over academia, establishing his own firm after just five years.
"I wasn't intending to go out on my own that early on, but I was with a firm that fired a lot of people in a downturn – though not me – then rehired them a month later."
This didn't sit well with him, so he set up A G Park & Partners in 1978, merging in 1985 to become Clendon Burns & Park.
Arthur has also been a leader in the consulting engineering industry, serving as the President of the Association of Consulting Engineers from 1994–95 and Chair of the Consulting Engineers Advancement Society for 12 years. 
Over the years, he's remained an early adopter of computer technology.
"We started off in the 70s and really thought it was just a really smart technology device – instead of doing one design for a particular client we could do a sensitivity analysis and run several designs through."
With these historical buildings, the  theory used to be not to let anybody  see the strengthening measures. Now people say we want that building strengthened, we've got to compromise some of the heritage values, and that's ok.
While computers revolutionised how they worked, it still took about 24 hours to complete a design or analysis.
"Now they do this in about 10 seconds."
Arthur believes his firm was one of the earliest to move totally to a 3D draughting platform about 15 years ago. 
So how does he keep up with technology advances in the engineering industry?
"I employ some very smart people," he jokes, adding he reads a lot and that the company works hard to stay at "the leading edge", for example with Building Information Modelling (BIM). 
"We're not computer nerds, but we do enjoy technology and having gear that does fancy stuff."
When not helping make movies, there have been plenty of other projects keeping Arthur busy. His favourite is the seismic strengthening of St Mary of the Angels, a central Wellington church.
"I've been involved there for nearly 40 years… it's a beautiful building."
They've finally achieved a really good seismic strengthening system, he says.
"It has taken a long while and I've seen how society has changed," says Arthur, referring to a change since the Canterbury earthquakes.
"With these historical buildings, the  theory used to be not to let anybody  see the strengthening measures. Now people say we want that building strengthened, we've got to compromise some of the heritage values, and that's ok."
Though he's quick to add the heritage factors haven't been compromised at St Mary of the Angels.
Arthur believes structural engineers in New Zealand are doing a lot of things right but that more communication will enhance trust in the profession.
Clients expect and deserve to know about the choices an engineer makes on their behalf, as it's their money, he says.
So, what's his advice on becoming a trusted company?
"You have to be very good technically and have procedures in place to check that things going out are right and correct. We, as a firm, have a director right at the coalface on each job."
Employing the right people is also vital.
"We only employ people who love what we do – we're structural engineers, we don't pretend to be anything else."