By Jennifer Black 20 Jan 2023
Grant Maxwell MEngNZ's role in Stantec's New Zealand business is to connect and champion the company's geo-professionals. He provides strategic direction to the group and ensures they're well-positioned to contribute and respond to Stantec's strategy. He has operated in similar roles for most of his career, connecting people, assisting clients and leading projects.
Grant has a special interest in emergency management and resilience, and has been involved in many disaster responses and recovery programmes across New Zealand, Australia and the Pacific. He was the geotechnical lead for the Civil Defence storm response in Nelson in August 2022, leading the local geotechnical community in assessing damage, liaising with Civil Defence Emergency Management and speaking at public briefings.
---
What attributes make you a good leader?
I describe my leadership style as collaborative and coaching. I get a lot of enjoyment out of facilitating team and project outcomes by bringing people together and inspiring people to be the best version of themselves. Life is too short to be boring, so I make it my daily mission to encourage my teams and be a purposed cheerleader to champion people I can influence.
At the end of each day, what tells you whether you've been successful?
To me, success is measured by group achievement as opposed to anything I can do individually. In our engineering world this means striving for happy client, consultant, contractor and community. This can often be achieved with well-defined intent and a well-developed plan that everyone engages with.
What inspired you to become an engineer?
As a teenager I met my local Member of Parliament who had completed a PhD in civil engineering prior to moving into politics. He explained the vastness of engineering and the opportunities within the industry and all my childhood Lego building dreams were realised – I was going to be an engineer!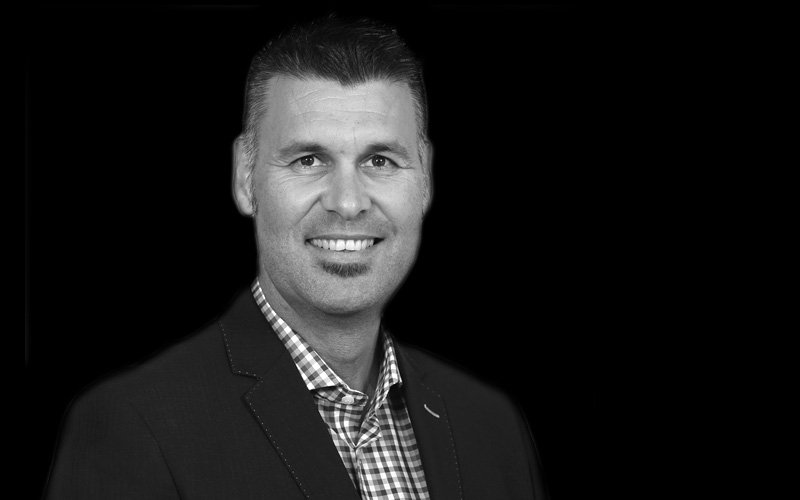 Who opened a key door for you?
I've had the privilege of working under some great leaders. I worked for, then with, Don Clifford for many years. He showed me the difference between being an engineer and a consultant and that our clients want a trusted advisor who understands their business.
How do you connect your work with a sense of greater good?
I love taking the opportunity to teach. My greater good is leaving a footprint of influence and value by helping those with less experience bypass the mistakes made along my career – of which there are a few!
What mistake have you learned from most?
Making mistakes feels like a regular occurrence. Sometimes the key is to be humble enough to put your hand up and own them and learn from them – every time.
How do you approach a difficult conversation with someone you lead?
I grew up trying to avoid conflict, so difficult conversations are not a natural thing for me to deal with. I've developed some good tools over the years, including always treating people the way you'd like to be treated. People normally act with good intentions, so often the difficulties are due to misinterpretations. Also, always be kind and constructive.
Who is a leader in New Zealand you admire?
I admire a number of Kiwi leaders, each for very different qualities. Former All Blacks captain Richie McCaw ONZ always impressed me by striving to lead with passion and influence, inspiring people around him to be the best they could be.
What questions have you been asking yourself lately?
I recently had a lightbulb moment and realised that I am more than half-way through my career! As a response, this year I set myself a task of researching and defining the goals I want to set myself for the next half, and how I can influence the next generation of leaders in our industry.
This article was first published in the December 2022 issue of EG. The full version of EG is available in your member area