By Rachel Helyer Donaldson 12 Dec 2021
Civil engineer Shannon Te Huia MEngNZ (Ngāti Maniapoto) always loved solving problems and fixing things. But the main reason he became an engineer was to help his awa, the Pūniu River. His work as the Pou Tāhuhu (chief executive) of Pūniu River Care, a Waikato marae-based initiative that improves water quality and biodiversity by planting trees along the banks of the 57km-long Pūniu, saw him named the 2021 Kiwibank Local Hero of the Year.
A qualified boatbuilder, Shannon Te Huia ran a successful business building boat and car parts for 10 years. Then he started thinking about the impact his industry was having on the environment.
"I wanted to do something that was bigger than myself for future generations, for the earth. If I could be kaitiaki [guardian] of a river, I would have done something truly positive towards my river, my marae and my community."
The awa needed help. Shannon grew up at Mangatoatoa marae, near Te Awamutu, on the banks of the Pūniu River. As a kid, he spent summers swimming and catching freshwater kai. But the Pūniu's once-clear waters became murky and smelled bad. Thousands of tonnes of sediment are estimated to have run into it from surrounding land. He doesn't blame any specific industry.
"It's simply intensified land use; we all get ahead of ourselves sometimes."
Shannon looked into what could be done. Talking to the regional council's river works supervisors, he found they were all engineers. That led him to start his New Zealand Diploma in Engineering at Waikato Institute of Technology in 2011, at the age of 30. In 2013, he began his degree in civil engineering. In 2012, his second year of studies, he began working for the Maniapoto Māori Trust Board, first as a project manager in charge of implementing Geographic Information Systems (GIS), then as a geospatial engineer.
His engineering background gave him the confidence to start Pūniu River Care (PRC) in 2015.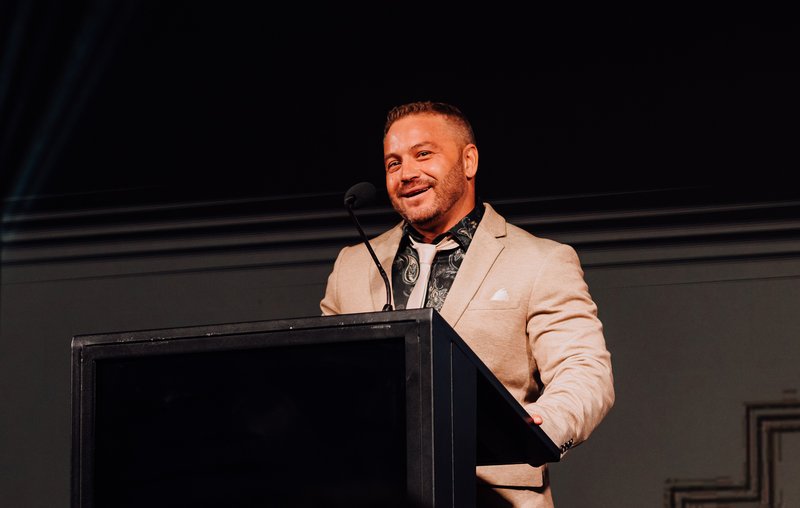 Pictured: Shannon Te Huia
"I could see how the things I love about engineering – cost benefits, quantifying qualitative information – could apply to a river project, to understand its true value."
Six years later, PRC employs 47 people who run the 2.5 hectare marae-based nursery. To date they've planted 1.36 million native trees and constructed 61.3km of waterway fencing to keep out stock. All staff affiliate to one of four local marae, and the company pays the living wage as a minimum. PRC is a charity but it is not funded. It is contracted by the likes of the Ministry for the Environment and Waikato River Authority for restoration projects.
PRC's horticultural work is rooted in ecology, but engineering has been integral to its success too, says Shannon.
"Engineering has given me a lot of skills and tools to help progress our kaupapa [cornerstone values] and organisation."
This ranges from geotechnical knowledge to using standard contracts. Project management discipline helps break things down into more manageable chunks. Spatial analysis is useful for planting plans and tracing seeds, with GIS data, to designing a wetland using hydrology analysis.
PRC is a long-term project. There's a regional goal to restore the entire Waikato's waterways. The father of four reckons this will take three generations, around 80 years. Meanwhile his idea has lit up Aotearoa.
"Every single marae wants to do something similar."
Much mahi needs to happen within urban environments too.
"Our whole design around engineering, for example, is 'get the water off our infrastructure as fast as possible, because it'll ruin it'."
Huge dumps of water are detrimental to rivers and streams.
"Rethinking how we manage stormwater systems is critical. Get the water off infrastructure but let's put it in places where we can enjoy it for a while, such as wetlands. Then it can be absorbed over a longer period of time."
Shannon also runs environmental engineering consulting company Waka Huia. He recently advised the Department of Corrections on their new Waikeria facility, and works with tangata whenua groups.
He says it can feel like engineering provides enough tools to "solve all the world's problems". But he cautions the next generation of Māori engineers not to forget who they are as they navigate the industry.
"Don't diseducate yourself from what you already know. We've been so fast in developing the world, and look where it's got us. Take a considered approach, and value your maramatanga [knowing your place in the world], taonga, all the things that you've been given by your family, by your marae."