By Alexandra Johnson 19 Sep 2021
Professor Merryn Tawhai has been instrumental in putting New Zealand on the global bioengineering map. But while she – and the institute she helps lead – are renowned internationally, they're lesser known back here at home.
Professor Merryn Tawhai always loved biology and maths at school, but wasn't sure where that would take her. "My entire family are farmers, so engineering wasn't part of our conversation, though my parents were always of the opinion I would go to university."
The bioengineer settled first on studying electrical engineering, but quickly changed her mind when she discovered the University of Auckland offered engineering science. "I saw the work that was being done in mathematical modelling and knew that was for me."
She co-leads 250 researchers as the Deputy Director of the Auckland Bioengineering Institute (ABI) and in her national role as the Director of the Medical Technologies Centre of Research Excellence (MedTech CoRE).
For the past 20 years, she's been intrinsically involved in building a structure-based mathematical model of the lung, combining the disciplines of mathematics, biology and engineering. With information derived from medical imaging data and computational algorithms, the digital lung model will allow clinicians to diagnose what is occurring in real time for individualised treatment of a patient.
Collaborating with clinicians is key to the success of the work, she says. "We work with clinicians to identify what the key issues are and how we can impact on the clinical pathway for patients. If we were only working with other engineers, we'd probably create fancy solutions with lots of bells, whistles and lights that perhaps wouldn't deliver what they really need."
Merryn and her team work with respiratory clinicians, radiologists, critical care physicians and radiation oncologists, who all require different information.
"The radiation oncologist wants to know how well the patient will respond to a specific treatment plan and whether lung function will be compromised by the treatment. The radiologist wants to know how we can use robust and automated methods to detect specific types of pathology on lung imaging."
While they have very different questions, "the underlying technologies we use to address those questions are the same".
Merryn says they work with experts in lung imaging, mostly in the United States, and have developed models of hundreds of people's lungs.
"The same way you would apply engineering methods to, say, analyse a bridge, we use the same methods to create a structural model of the lung, and to simulate its function."
Last year, the Ministry of Business, Innovation and Employment (MBIE) was looking for projects that could be produced for implementation if New Zealand were to have a large wave of Covid-19 cases. Merryn and her team created a low-cost, diagnostic device that can provide precise and dynamic monitoring of lung function of a patient being treated with a ventilator.
The project was started from "essentially nothing" and completed in eight months. Commercial devices are available at about $US50,000 per unit, "but this is New Zealand, we are not going to get one of those in every [intensive care unit] ICU in the country", she says. ABI's device would cost just several hundred dollars to produce.
"We are starting our clinical testing now and can see that our modelling methods combined with new hardware are definitely improving the data and information that you get."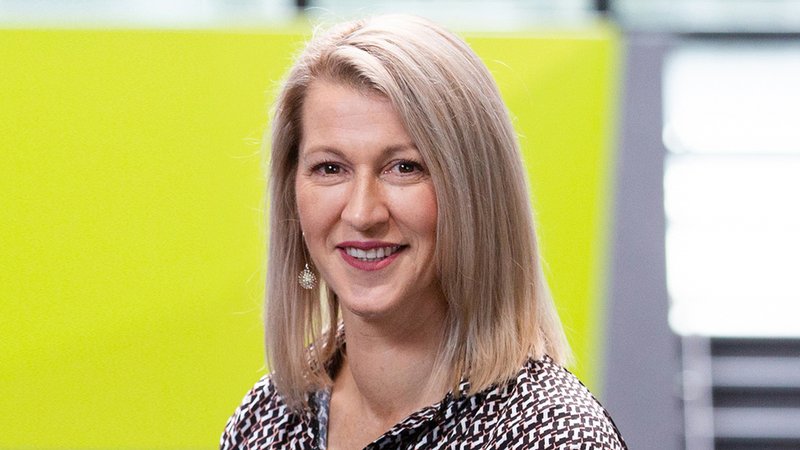 But while there is commercial potential for the new device, it needs to be funded.
"The reality is that no matter how good, novel and cheap your technology is, you need some kind of commercialisation model around it, it needs to be funded through to the end user."
Internationally, bioengineering has been growing rapidly for many years and it's also gathering pace here. The University of Auckland has offered a biomedical undergraduate specialisation for a number of years, and this year the ABI is celebrating its 20th year as a stand-alone research institute of the university. The institute's work is recognised as unique across the world.
"Our institute has put New Zealand on the global bioengineering map. For our 20- year celebrations we tried to come up with a slogan," she jokes. "Something like, 'we are world famous, but not in New Zealand'."
But that really is how it is, she says. "We are extremely well known around the world, and a lot of people do want to work with us. We are highly connected internationally and that goes across our whole institute, but in New Zealand there is not as much awareness about what we do."
The same could also be said of Merryn herself. She is a Fellow of the International Academy of Medical and Biological Engineering (IAMBE) and a Fellow of the American Institute for Medical and Biological Engineering (AIMBE), whose website says their Fellows represent the top two percent of medical and biological engineers. She's also a Fellow of the Royal Society of New Zealand (RSNZ) Te Apārangi and was awarded the 2016 MacDiarmid Medal.
So, what does the future hold for bioengineering in New Zealand?
"For me it's about seeing a translation of our work into clinical practice and we have recently received quite a boost from MBIE towards this." ABI has been awarded $15 million to lead an international collaboration that aims to translate its mathematical modelling of human physiology into clinical practice.
"It's about linking all of the very detailed modelling work that's been done by the people here, in the heart, the lung, every organ system. It is about linking that up and taking it into clinical workflows so it can become part of the clinician arsenal."