By Jennifer Black 27 Jul 2023
As a representative of Aotearoa in the Pacific and an advocate for the Pacific in Aotearoa, the Ministry of Foreign Affairs and Trade's Infrastructure Activity Manager reveals there's a lot to love about his job.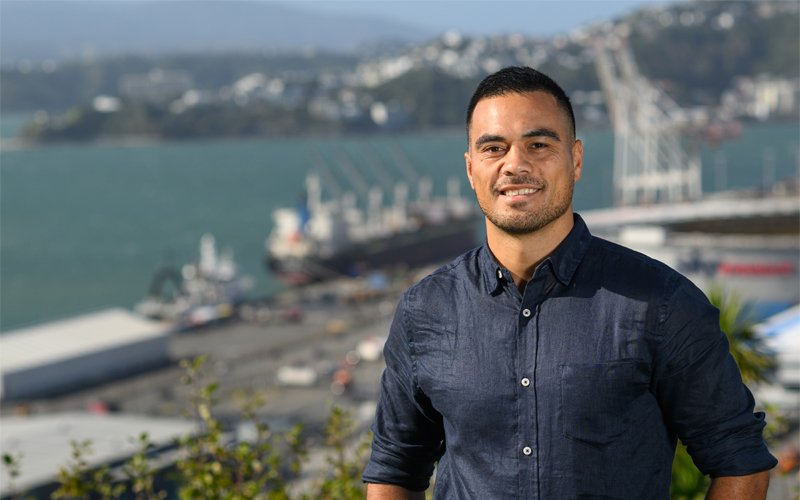 I describe my role to non-engineers as… developing and managing infrastructure projects in the Pacific alongside our partner countries.
The part of my job that always surprises people is… within my workplace, that I'm an engineer as most of the staff work in international relations. Outside of my work, it's that I work in a government ministry.
The best emojis to sum up me on a typical workday are…

The best thing I've introduced at my workplace is… a combination of infrastructure experience and knowledge of both Te Ao Māori and Pacific culture.
In my role, I always challenge… the status quo. A lot of the time, there's a perfectly reasonable reason why it's the best way forward, however, it doesn't hurt to ask if things can be done another way.
At work, I've never been afraid to… look at alternative solutions and engage with a wide range of stakeholders within MFAT and from our partner countries to resolve issues to progress projects.
In the past year, I've pushed boundaries by… taking on new opportunities while juggling my core responsibilities. Firstly I was working part time and studying full time, taking my baby to class with me and doing school drop-off and pick-ups for my two older sons. Then I started at MFAT, became co-chair for the Board of Trustees of my sons' school and took on management and coaching duties at my local Brazilian Jiu Jitsu club.
I admire engineers who… can look at the bigger picture and outside the box, are bold and innovative, and are making a positive impact in their communities, be it the engineering community, their local community or Aotearoa more broadly.
At school, teachers always described me as… a real pleasure to teach and have in class (in primary school). In high school, I was told I was very capable, but could get distracted. Some teachers noticed I was someone who needed a challenge so they'd give me extra work to do during class, which sounded like a punishment, but seems to have been beneficial.
My luckiest break was… not a lucky break as such, but most of my opportunities were created by being prepared and having networks pushing me to do things.
The bravest thing I've done to get where I am today… was joining the Māori in Construction discussion panel for the Diversity Agenda and studying te reo Māori full time in a full-immersion environment while working part time.
Best career advice I've received… take care of your wellbeing so you can focus and respond better to all the spanners that pop up. If you're lacking in any of your whare tapawhā wellbeing pillars (physical, spiritual, social, mental and emotional) this will affect your other pillars and your overall wellbeing. Also, health is wealth.
I'd advise other people interested in my type of role to… build your intercultural competency and recognise Aotearoa is part of the Pacific and vice versa, geographically, culturally and historically.
3 things I love about my job:
Simultaneously being a representative of Aotearoa in the Pacific and an advocate for the Pacific in Aotearoa. As a person of Tokelauan, Māori and New Zealand European descent, there is a lot of purpose for me in this role.
Leading infrastructure projects in the Pacific that work towards achieving the goals of our Pacific partners.
Visiting the Pacific to meet with our Pacific partners and monitor projects.
2 reasons why I chose to study engineering:
The problem solving aspect that started with mathematics and physics really intrigued me.
I was advised it would be a rewarding career both for my personal development and earnings.
1 thing I wouldn't change about my workday:
Being part of a team that's making a positive impact in the Pacific on behalf of Aotearoa.