By Alexandra Johnson 25 Feb 2020
Procurement practices are changing, and firms that don't keep up will be left behind.
Procurement is starting to take more than money into account. In a major shift, social, environmental, and economic responsibility are increasingly being factored into procurement decisions.
The government's new procurement rules, which came into effect last October, move away from a lowest-price model to a broader outcome model, taking into account
a construction company's financial health, the health and safety of its workers and the building's environmental health. This means factors including skills development and training, strong governance, and sustainability practices are all at the fore.
The changes address some of the issues raised in The Construction Accord, a shared commitment between government and industry to transform the construction sector. The Accord aims to increase productivity, capability and resilience, and restore confidence in the construction industry. 
Considering broader outcomes
One framework to help companies consider broader outcomes as they tender for government projects is the Sustainable Outcomes Toolkit, developed by Auckland Council Healthy Waters and Height, a small, Māori-owned, technical tendering and procurement consultancy.
"The initial aim was to see how procurement could grow Māori capability within infrastructure, construction and maintenance, as we'd found that there were not enough Māori suppliers within the market to respond to opportunities," says Height CEO Warner Cowin CMEngNZ CPEng IntPE(NZ).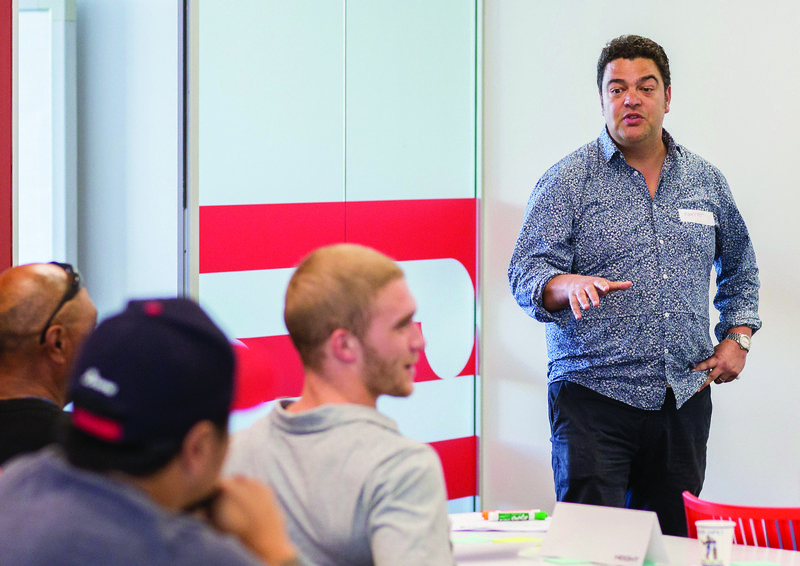 "We found that this model was not only applicable to Māori but could be broadened to increase participation from all disadvantaged groups. As Māori values aligned with goals around sustainability, carbon neutrality, community consultation and engagement, we could then incorporate a whole set of broader outcomes within the procurement framework."
Warner says the Toolkit is about identifying, articulating and measuring broader value than just delivering a physical works outcome and can be used by buying agencies and contractors.
"For a reputable contractor, it's exactly what they have been after, as now government organisations are starting to value the investment contractors are making in their people and sustainability drives.
"Traditionally, when they were pricing a contract, they would often consider training or carbon emissions anyway. We are now actually paying the true price of what it costs to deliver something, as opposed to something that's cheap and unsustainable for the long-term future of NZ Inc and its community."
He says contractors who still have a lowest-price mindset will struggle with this broadening focus.
"Those contractors who have not been investing into training, the equipment, their communities, are now forced to look at the way they are delivering, and start to invest in those things."
The hardest part is we need to change perceptions and the cultural mindset on how we define value not just being on lowest price.
He believes when operational teams, such as project managers and engineers, are empowered to own and deliver sustainable outcomes, there is more commitment and ownership.
"The hardest part is we need to change perceptions and the cultural mindset on how we define value not just being on lowest price."
The second challenge is upskilling and growing the supply chain to meet the opportunities and demand.
But, he says, you can't change the world in one procurement.
"Organisations can choose just one or two areas to focus on, such as great community or mana whenua engagement if that's where your hotspots are. Just do a couple of things really well."
Impact and legacy
Fellow Height Director and Head of Procurement Kel McBeath says the company had been looking at how it could help smaller contractors grow to become prime bidders for some time.
"Everybody wants healthy vibrant markets, where there's competition and innovation. All procurers in New Zealand should be striving for and supporting healthy markets for their long-term benefit as well."
Kel says organisations should first think about the impact they are having on New Zealand and their local area, and the legacy they will be leaving.
"Organisations need to challenge their thinking as to how they are operating socially, environmentally, economically and culturally."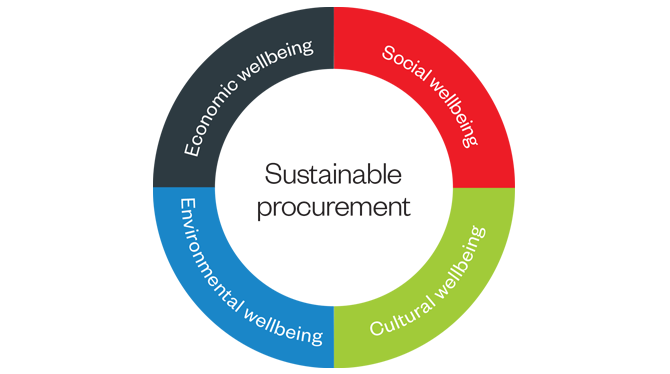 Valuing resources, particularly around recruiting, should be another focus. 
"New Zealand's current unemployment rate is very low and that might mean you need to employ people from disadvantaged groups, pulling in pastoral care to make sure they are supported. Then we are maximising the use of resource within the country." 
He says organisations must then look after their employees.
While social procurement is new for New Zealand, he says "we hope that within 10 or 15 years it's standard practice".
Best-practice procurement – a case study
Tom Mansell, Sustainable Outcomes Programme Manager at Auckland Council Healthy Waters, says the project that confirmed the benefits of the Sustainable Outcomes Toolkit involved the replacement of a concrete channel running through Mt Roskill with a wider naturalised stream to prevent ongoing flooding.
"It was a normal infrastructure project which had quite significant outcomes."
Through community consultation, they found youth unemployment was one of the biggest concerns. Twenty local unemployed young people were put through a short course at Unitec and the lead contractor, Fulton Hogan, engaged them for the contract. A separate planting contract within the project took on 22 young people and placed them in employment or training.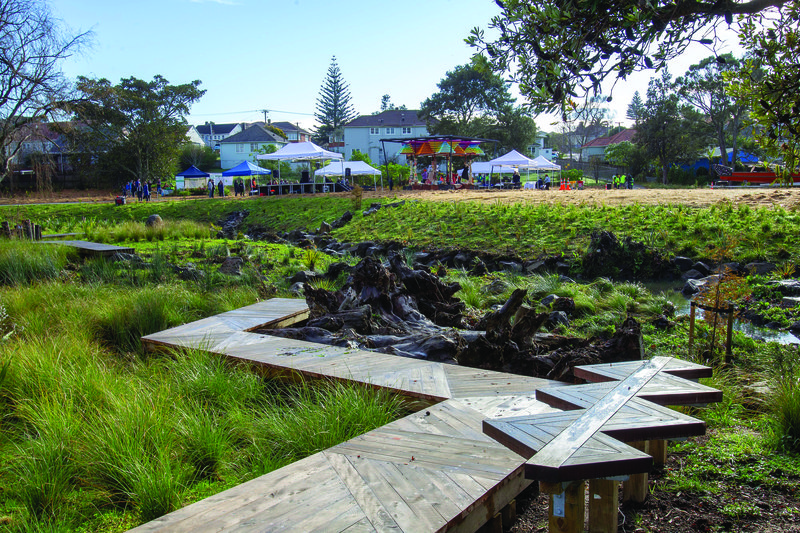 "Our contractors are being incentivised to take on local unemployed people. We have a contract with the Ministry of Social Development whereby they give us $10K for every person we place back into employment. That money is given to the employer for whatever needs the employee has, such as pastoral care or additional training." 
However, Tom says the money has not been the main driver for contractors to employ people from disadvantaged groups. 
"If they take on four unemployed people on one contract, they have a better chance of getting the next one. That's the main incentive." 
During a recent five-month period, Healthy Waters gave jobs to 45 unemployed people.
"One guy had been incarcerated for 30 years and had little chance of being employed. He's now got four people working under him."
---
This article was originally published in the March 2020 issue of 
EG
.