By Matt Philp 14 Jun 2018
The ageing buildings at New Zealand's Antarctic research station, Scott Base, could be set for a $150 million redevelopment. But what are the engineering challenges when building structures that need to weather the extreme conditions at the end of the earth?
When Scott Base officially opened on 20 January 1957, no one anticipated it would last so long. Intended as a temporary base for the Trans-Antarctic Expedition, it was nursed along until a major rebuild in the early 1980s, then nursed along some more in a decades-long sequence of piecemeal upgrades and like-for-like replacements. And it shows. In a recent interview with Stuff, Antarctica New Zealand CEO Peter Beggs described Scott Base as being "on its last legs". 
Faced with a rapidly deteriorating asset, Antarctica New Zealand is putting together plans for a major modernisation of the base. If it can persuade the Government of the wisdom of a significant redevelopment, the rough order of magnitude could be in the vicinity of $150 million and the building timeframe as long as 13 years. 
Whatever the final form, there will be some serious engineering challenges involved in building in the coldest place on earth, where temperatures at Scott Base have reached as low as -57°C, rising to several degrees above zero, and winds have got up to nearly 200km/h.
Fit for the next 40 years 
Antarctica New Zealand's Simon Shelton is managing the Scott Base redevelopment project.
"There's a requirement here to make Scott Base fit for purpose for the next 40 years," he says. 
"So we're not just looking at the structural components of the buildings, but thinking big picture. We're looking at all the assets, not just the old ones that are run down, to best optimise the world-class science programme." 
That said, there is a litany of pressing infrastructural issues at the base, which can house up to 85 people at one time, including a compromised 40-year-old water production plant, various single point failures in a range of buildings, deteriorated insulation and cladding, moisture ingress and a rambling and inefficient layout. As well, the 1980s-era sleeping arrangements of four to six people to a small bunkroom are viewed as no longer up to modern standards. 
"We are required to provide safe and fit-for-purpose facilities to ensure people are well rested and not fatigued before they go out in the field or carry out their tasks."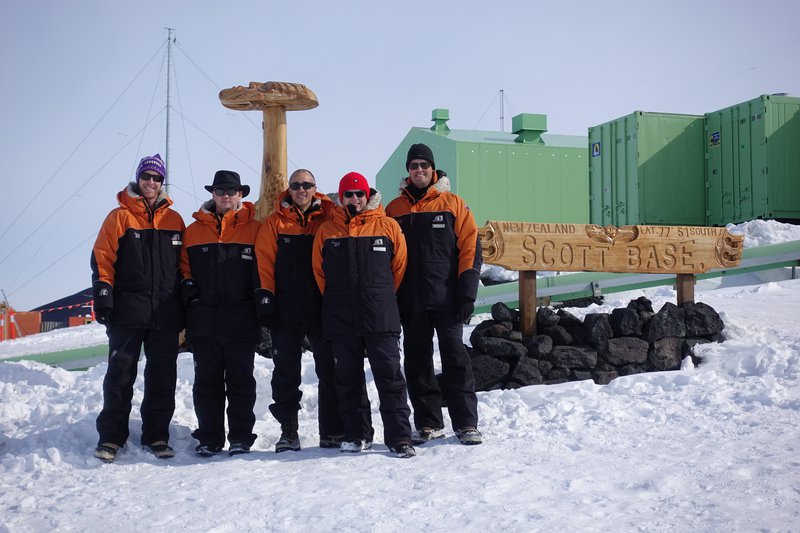 At this early stage, four design packages have been awarded to various consultancies, with WSP Opus handling structural and civil design. Principal structural engineer, Jamie Lester CMEngNZ CPEng, who heads the firm's response to the design brief, says Opus has staff who have been involved in building projects on "the ice" since the 1980s. 
"We've got institutional knowledge of how things work in Antarctica, and the design constraints." One of those constraints is logistical. It goes without saying that when you build in Antarctica, you need to minimise risk. 
"There's no one to call for help if things go wrong," he points out. 
"In that environment, simplicity is often your friend. You don't want to introduce things in construction that might be more complex, and you want the buildings to be easy to maintain." 
For the same reason, everything has to be thoroughly tested before it is shipped south. In the case of the original 1957 buildings, all were pre-assembled and checked in New Zealand. 
One redeeming feature of Antarctica's climate is that there is no great worry about corrosion; in every other respect, however, tolerances are tight. The extreme cold prohibits pouring concrete in situ, but there's also a risk of precast blocks cracking if moisture content is too high. Similarly, steel must be ductile even in the coldest conditions.
In that environment, simplicity is often your friend.
What else? The snow in Antarctica is incredibly dry, notes Jamie. 
"It's like dust, and when you get a high wind it whips up a lot of snow. So, the weathertightness and airtightness of the building envelope is very important. A lot of the existing construction down there is elevated a metre or so off the ground, partly to maintain the thermal integrity of the building and keep out this very fine spindrift snow."
Get the foundations right 
Foundations are another issue, according to Golder Principal Engineering Geologist Tim McMorran CMEngNZ (Eng. Technologist) who has led a number of geotechnical investigations in Antarctica, including preliminary work for the proposed redevelopment of the base. His research had its own challenges, including the fact that water can't effectively be used to flush out core sample cuttings in Antarctica because it melts the ice. Instead, the drilling technique relies on very cold compressed air. 
Scott Base is built on volcanic rock topped by fairly thin volcanic soils, says Tim, which means any excavation work has the potential to be a large and expensive undertaking. 
But the more significant geotechnical factor to account for is the temperature range. 
"Soil in Antarctica can freeze and have a lot of strength in the winter, but when it thaws it loses that strength. A foundation can move and damage the structure." 
As part of the Golder investigation at Scott Base, instruments were used to record temperatures at different depths in a bid to define how deep the thaw penetrates. 
"What you find is that the part of the soil profile that gets to above zero degrees in the summertime is only about 400mm deep. Effectively, all you're really required to do is put your foundations at a depth greater than that, and then ensure the building doesn't heat up the ground." 
Hence the tradition of raising the floor level a metre off the ground. 
"The idea is that cold air can blow through the space underneath and keep the ground cold – it's a key design aspect."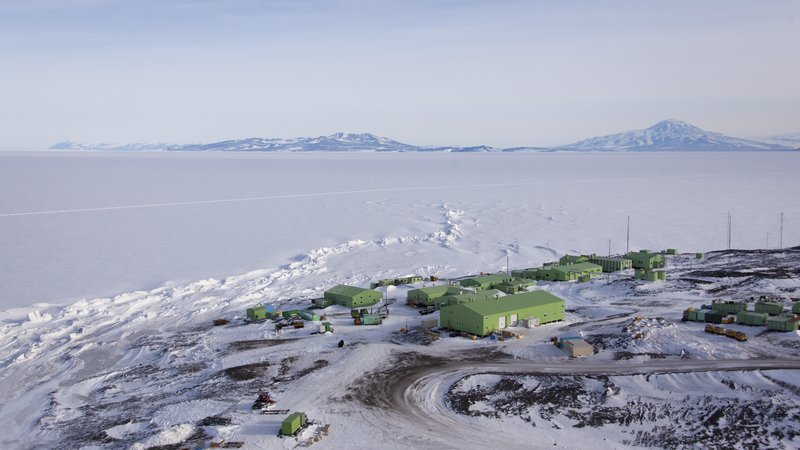 Design and materials 
It's unlikely the next set of structures at Scott Base will depart far from that template. Simon Shelton notes the most recent building project, a reconfiguration of the 2006 Hillary Field Centre completed last year, largely stuck with the "tried and tested" design philosophy, although it also incorporated up-to-the-moment thermally efficient claddings and fire retardants. 
Nevertheless, the design team will take a hard look at introducing new building shapes, says Simon, who describes the current buildings as barn-like and not particularly aerodynamic, creating a problem of snow loading on the undersides. 
For Jamie Lester, the key to designing the redevelopment is to strike a balance between "new and innovative ways of doing things and not making it more complicated and costly to maintain". 
On the innovation side, he is keen to explore the potential for using materials such as carbon fibre, glass-reinforced plastic and engineered timber. A timber structure has already been successfully tested in Antarctic conditions at Belgium's Princess Elisabeth scientific research station. 
"The main thing you have to manage with timber, related to the very low humidity, is that timber has a natural moisture content and can obviously shrink." 
Engineered timber, he notes, is considerably lighter than steel, and has a warm aesthetic – no small consideration when you are building structures for people spending winter in Antarctica. "And the other thing about timber," he adds, "is that it's more sustainable, and sustainability is part of the ethos of why Scott Base is there."
This story originally appeared in EG magazine. To subscribe to EG, email hello@engineeringnz.org