By Alexandra Johnson 17 Oct 2023
When new Fellow Kathryn Ward embarked on her engineering career in the 1980s, women were such an anomaly she was often addressed personally at industry presentations. She tells EG how the industry has changed, and about her range of contributions to the high voltage power systems industry and the profession.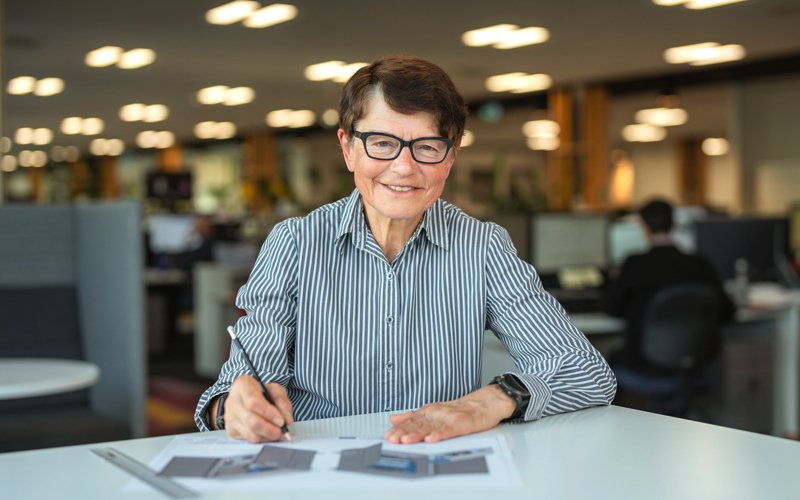 An aptitude for mathematics and the sciences, coupled with an interest in her father's work at the New Zealand Electricity Department, led Kathryn Ward FEngNZ CMEngNZ IntPE(NZ) to study electrical engineering. While at the University of Canterbury, she was a cadet with the Department, and on graduating, became an Assistant Engineer.
"I was rotated through the three main areas of operations, design and construction, and technical services, and in the latter area, I found my place in high voltage power systems protection. I knew I had found my dream career path."
As a woman in a male-dominated industry, Kathryn found she would only be recognised as an equal if she excelled.
"So, I listened to feedback, learnt from the gurus in high voltage power systems protection, and grew my technical skills."
The Specialist Protection and Automation Consultant Engineer at Beca says the industry has changed significantly since she started out, and she has spent her career actively encouraging and upskilling women in the industry.
"Females working in engineering is now BAU [business as usual]; there is a big emphasis to increase the female to male ratio, along with the rainbow community and ethnic diversity. What matters is your contribution to both the industry and our local communities."
Sustainability has long been a focus.
"I've always been interested in helping clients think about the whole life of the substation and not just the project requirements. Future-proofing asset upgrades helps reduce replacement of equipment prior to the end of its serviceable life."
She thrives on technically challenging projects and the ongoing change in protection relays.
"I have been fortunate to have worked with all four generations of them. The latest generation relays now do so much more than just provide protection for faults on the power system."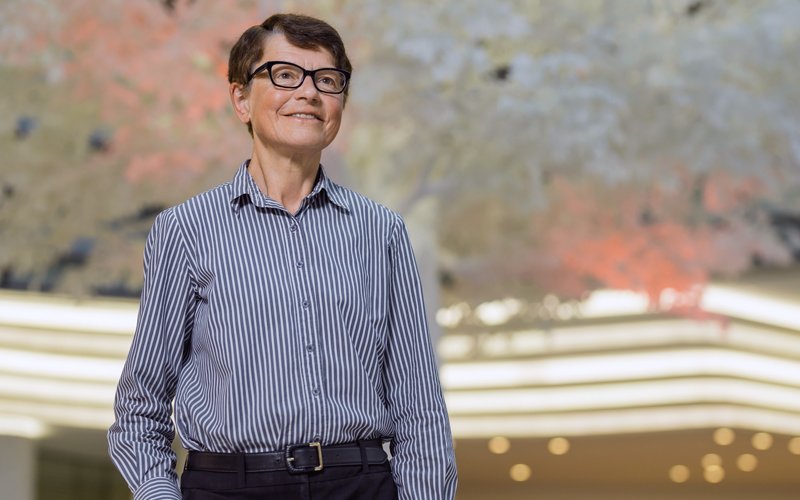 Change is afoot with the adoption of artificial intelligence (AI) into power systems, and while it will play a significant role in the future, Kathryn says it doesn't yet find complex solutions to unique problems.
"But when they have developed true AI self-learning skills, quite a bit of what I do now will be done by technology."She has always been passionate about giving back to the industry, through training and mentoring. She says there's still work to be done increasing the number of women in the profession at higher career levels.
"One of the harder barriers for females to overcome is their personal choice to have children. From my own experience, it's so much harder juggling family and work responsibilities for a female than a male. Even today, parts of society expect the male to be the principal breadwinner and the female to be juggling work commitments around children and running the household. Often this results in the female working part time, which usually means a female's career path hits a plateau."
Kathryn has been at Beca for 25 years. "It is here I have learnt teams are stronger than individuals, that giving back to the industry by training the next generation
of engineers is so important, as is sharing company success with employees, as they are the ones that make it a great company."
When not at work, or lecturing on power systems protection at the University of Canterbury, Kathryn is a keen cyclist, speaking to EG from a cycle tour in Portugal. As for career advice for engineers new to the profession, she says.
"Be yourself and treat your mistakes as learning opportunities; take on every opportunity offered, even if it takes you out of your comfort zone. You don't know what you can do if you aren't prepared to try."
This article was first published in the September 2023 issue of EG magazine.