By Kathy Catton 25 Sep 2023
From idea to reality, what does it take for engineers to launch a successful startup and what help is available?
Levi Fawcett started three companies during his time at the University of Canterbury. Alongside completing his Mechatronics Engineering degree, he had big business ideas.
"My primary goal at university was just to understand the fundamental concepts and not worry too much about grades," he says.
"Once you understand the concepts and principles of engineering, you can apply these to real-world, complex problems."
When he was asked to join Rocket Lab during his fourth year at university, he jumped at the opportunity.
"Rocket Lab embodied ambition to me," says Levi. "At the time, there were 130 of us working very hard to launch the first rocket. So that raised my bar in terms of what was possible."
Such was the level of dedication, Levi slept in his Toyota Corolla in the Rocket Lab carpark in Auckland, working 7am until midnight Monday to Wednesday, then flying back to Christchurch to run AllGoods, an e-commerce company he'd set up in 2017, from Thursday to Sunday.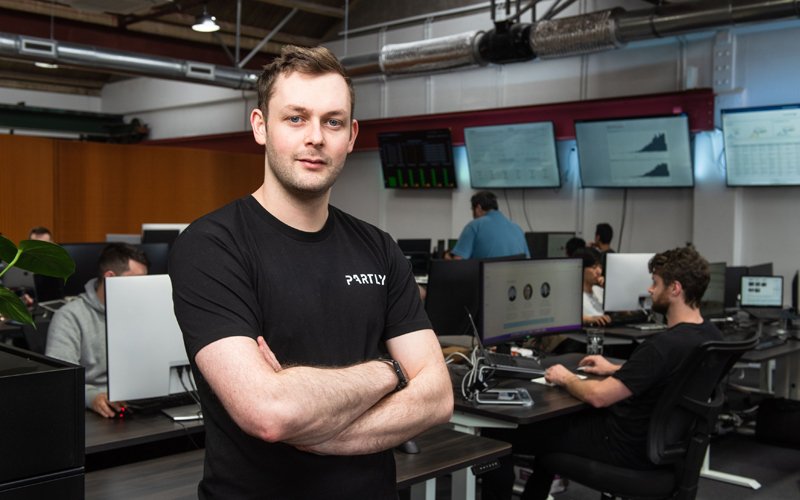 Working with AllGoods, Levi realised it wasn't going to be a "wildly successful business".
"AllGoods was like our MBA. We were strong technically, but made a lot of mistakes on the business model side," he says.
"After three years we decided to shut the business down and start Partly in 2020."
With Partly, Levi had unearthed a genuine global problem that hadn't been solved. It turns raw car parts data into usable information using multiple bleeding-edge data sets and software configurations. Car parts manufacturers, retailers and marketplaces, such as eBay and Amazon, now offer customers a quick, easy way to find the right car parts from a licence plate, thanks to Partly.
The company now works with large retailers including Walmart, transforming their data infrastructure. Staff numbers have grown from five to 60 full-timers in less than three years, and the business now has offices in Christchurch, Auckland and London.
It's all very well having an idea and executing it, but you need to be able to sell it and continually re-evaluate the solutions and the value your company provides.
But as Levi sees it, that's only the tip of the iceberg.
"The size of the problem we're tackling is nearly US$2 trillion spent annually on parts. Our goal is to make it really easy for buyers to find the right part – across all countries, and billions of car parts in the world. We're building that tech infrastructure, but there's still a long way to go."
Along the way, Levi has had to upskill and find ways to fund the business. After initially funding the company himself, at a pre-seed round of investment he raised NZ$1.7 million from Blackbird Ventures as the principal investor.
"Twelve months later, we raised $3.5 million, and in December 2022, we raised $37 million at Series A."
Levi credits several people with his success, including Peter Beck from Rocket Lab, who helped Levi review the early funding options.
"Although I've never had a formal mentor, I've valued many people's input. It's all very well having an idea and executing it, but you need to be able to sell it and continually re-evaluate the solutions and the value your company provides."
The money side of things
Callaghan Innovation is one grant provider offering a potential source of funding for engineering startups. Student Grants fund a student into a business active in the research and development (R&D) space. The New to R&D Grants focus on startups with an embryonic idea.
"Perhaps a pair of engineers have spent $2,000 on a prototype and they need to test out the idea with further research," says Spencer Willis, Group Manager Funding and Engagement at Callaghan Innovation.
"It's a co-funded grant, whereby Callaghan contributes 20 percent, and the applicant contributes 80 percent. The advantage of this grant is that Callaghan also funds the grantee to upskill in areas outside their core capabilities. That may be regulation and compliance knowledge, working with IP [intellectual property], adopted lean behaviours and so on," says Spencer. There's up to $400,000 available, with half to be spent on R&D and half on capability development.
By getting clear on the eligibility and funding criteria, you can get a good steer on whether your idea will fit the requirements.
Ārohia Innovation Trailblazer Grants focus on pushing boundaries and funding ground-breaking and novel ideas, while fuelling the innovation ecosystem. "Callaghan grants have been used by some of the country's best-known organisations, for example Rocket Lab, who have not only gone on to great things, but also influenced other innovators to create, grow and succeed."
With the philosophy of "fail fast, succeed quick" the grant application process has stage gates and applications are processed quickly. And Spencer's advice for applicants? "By getting clear on the eligibility and funding criteria, you can get a good steer on whether your idea will fit the requirements. And focus on the technical and commercial side of the organisation."
Building capability
Callaghan Innovation funds various providers around New Zealand to deliver its Founder and Startup Support programme, wrapping commercialisation support around co-founders to get them investor-ready. Nathan Stantiall, Group Leader of Product Ownership at Callaghan Innovation, says, "We help founders establish whether there is a genuine problem to solve, whether their solution is going to solve it and whether customers are willing to pay for it."
The Ministry of Awesome (MoA) runs capability-building programmes nationwide for Callaghan.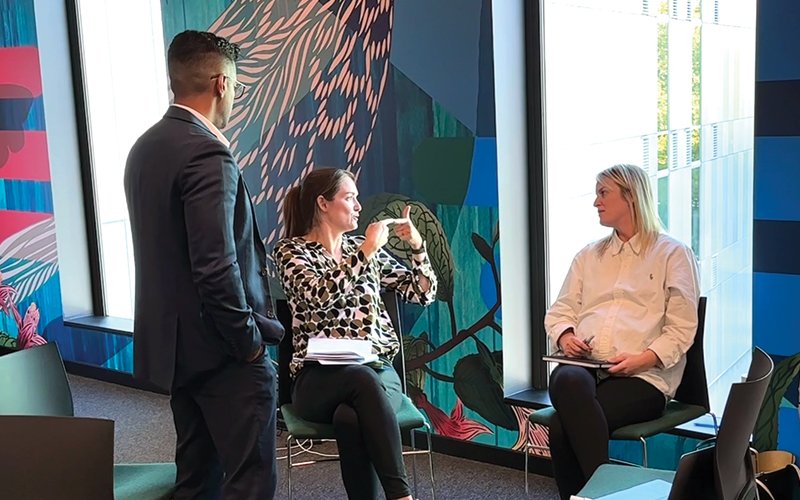 Zach Warder-Gabaldón, Head of Programmes at MoA, himself an engineering graduate from Stanford University, operates three accelerators and one continuous incubator programme, Founder Catalyst, per year. "We run the six-month Founder Catalyst programme four times a year with cohorts of 15 to 20 companies, focusing on building market, globalisation and fundraising capability."
MoA also partners with Te Pūkenga (Ara Institute of Canterbury) to provide Research Hub, a collaborative programme where founders can pair with professional staff when R&D is heavily needed.
Making investments
Outset Ventures is an early-stage investment fund, community hub and incubator aimed at the science and engineering sectors. Founded by Imche Veiga and Mat Rowe, it's home to more than 30 deep technology startups.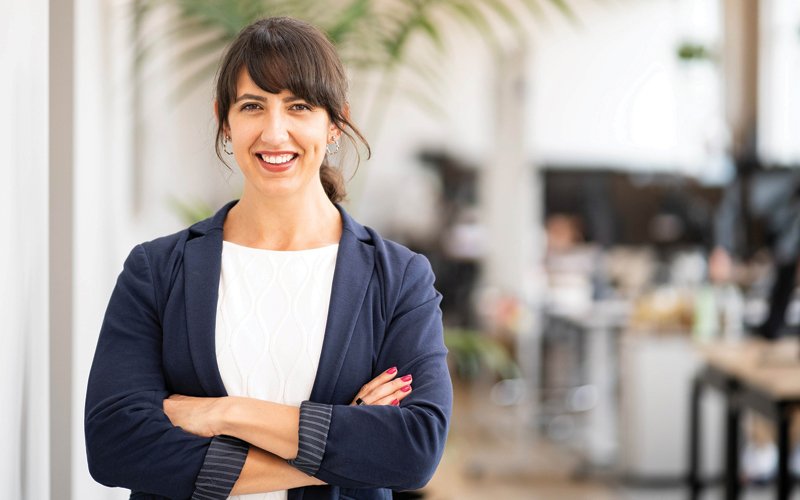 "We back startups with highly technical solutions to big market problems such as reducing carbon emissions, increasing food security and generating clean energy," says Imche. "We have 5,000m2 of laboratory and workshop space in Auckland for our startups. This means they instantly join a community of fellow venture builders who we can support through coaching, capability-building workshops and facilitating connections to other investors and experts."
With an initial fund of more than $11 million, Outset Ventures has helped ground-breaking engineering solutions such as OpenStar, Vertus Energy and Foundry Lab.
---
Entrepreneurs engineer e-bike solution
Aidan Smith and Connor Read crossed paths while pursuing their mechanical engineering degrees at the University of Canterbury. After graduating, they joined forces at Holmes Solutions, developing and designing electric adventure recreational rides and transportation. They identified an untapped market opportunity: providing e-bikes to commuters via a subscription model.
"We realised that the main hurdle for most people was the upfront cost. To tackle this, we introduced Shutl, an all-inclusive electric bike subscription service for both businesses and individuals," Aidan explains.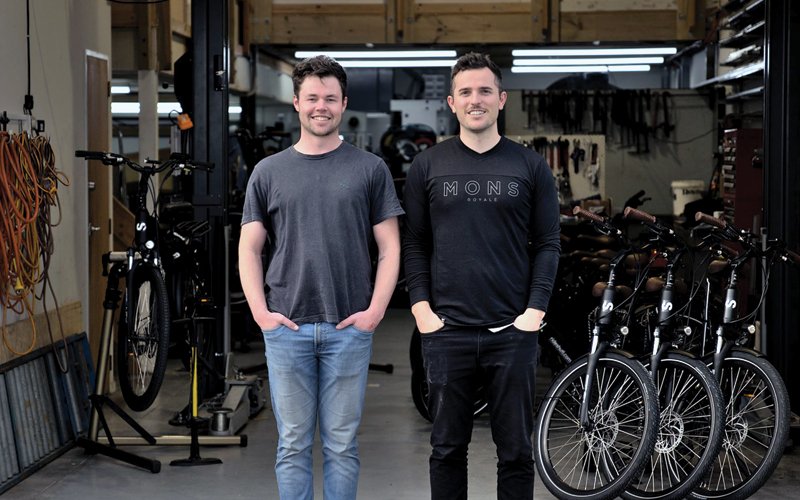 ---
Success keeps rolling
Engineering New Zealand's Young Engineer of the Year 2019, Eight360 founder Terry Miller, has since taken his NOVA immersive motion simulator to the world stage. The same day he won the Engineering New Zealand ENVI Award, his company signed a contract with the New Zealand Defence Force to trial NOVA for safety-critical vehicle training. They've since been focusing on the defence sector internationally.
The company's built more than 12 units and raised more than $3 million in funding to date.
"We have raised funds from angel investor groups mainly within New Zealand but also Australia." In addition, Eight360 was a resident of the First Assembly Hardware Incubator in Lower Hutt for several years. Since the programme's closure in 2019, Terry has been campaigning for a new incubator space in the Hutt Valley to seed the next generation of tech hardware product startups.
Alongside the international defence sector, Terry is seeing interest from the aerospace and academic research sectors. "Using VR [virtual reality] means we can create situations that would otherwise be impossible. There are so many training, science and engineering applications. We're excited to see where this technology can go."
This article was first published in the September 2023 issue of EG magazine.