By Kavita Kansara 11 Aug 2023
This month we caught up with Suzanne Wilkinson, the Associate Dean (Research) in the College of Sciences and Professor of Construction Management in the School of Built Environment at Massey University. Learn about her role and what's driven her academic pursuits.
What is your role at Massey University?
I'm the Associate Dean (Research) in the College of Sciences at Massey University and Professor of Construction Management in the School of Built Environment. My Associate Dean role is a strategic role which allows me to develop ways of supporting and enhancing the research careers of almost 400 academic staff in the College. The role also means I'm responsible for identifying ways of improving international rankings, gaining more external research funding, developing support programmes for early career staff and advancing the research careers of Māori and Pacific staff. My Professor role is in the School of Built Environment and mainly involved research and supervising research students.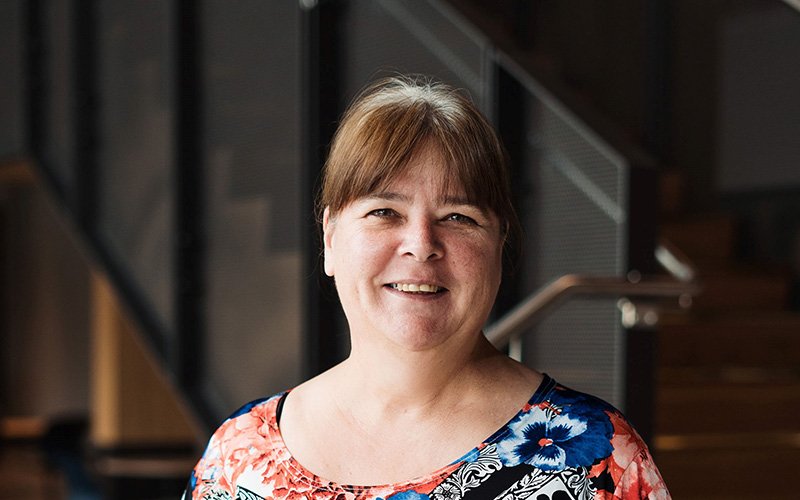 Why are you interested in disaster management, construction management and resilience?
My interest in construction management goes back decades when I was studying for my undergraduate and postgraduate degree in civil engineering at Oxford Brookes University. I found I was interested in the way the construction industry functioned, how businesses worked and, how companies managed people and projects. I moved to New Zealand after my PhD in 1993 and worked for many years at The University of Auckland.
In the early 2000s, I became interested in disaster recovery through a collaborative group of academics from the Universities of Canterbury and Auckland. I was examining how to make disaster recovery and reconstruction more efficient, as it looked to me that disaster recovery was fraught with problems and usually was slow and a failure. Some of the problems of recovery were to do with how the construction sector plans, manages and responds to reconstruction projects. Once I started examining disasters and disaster recovery, the ideas and issues were too fascinating and varied to stop and the work naturally lead to ideas of resilience building, particularly around resilient infrastructure and buildings. Since then, I have worked with many different national and international groups, on national and international disasters, trying to improve disaster recovery, disaster reconstruction, and build resilience. My main focus remains on building resilience, improving recovery and now contributing to the big issue of mitigating future impacts of climate change.
Tell us about three of your career highlights?
This year I will have supervised 40 PhD students to completion.  PhD supervision is one of my main career highlights as I get to see students develop from initial unconfident, fledgling researchers to confident experts. I now have former PhD students who are Professors throughout the world – it's really rewarding to see what they are doing and to hear about their careers.
Being part of national and international teams creates many career highlights. I have been lucky to be part of excellent teams. This year I spent time in different Universities in Japan, UK and Singapore working with various collaborators and presenting Massey's research. International collaboration creates fresh thinking and sparks new ideas.
Getting my first academic job was a career highlight – after that it's just you, creating the career you want, and surrounding yourself with the people you want to work with.
What is the best thing about mentoring PhD students?
As mentioned in my highlights above, I get to see the energy, enthusiasm and sheer delight in discovery when supervising PhD students. I like being part of someone's career journey and playing a part in their success.
PhD supervision is one of my main career highlights as I get to see students develop from initial unconfident, fledgling researchers to confident experts.
Why are you a member of Engineering New Zealand?
I see it as a natural place for keeping up with the profession – seeing what is current, what is changing.
What do you do in your spare time?
I'm always busy. I don't really have spare time, I have family, painting, traveling, gardening and socialising time. When I have time to choose what I do, I spend time with my family. I have 3 grown children and live with Martin, my husband of 33 years. One of my children is a national rower, so there has been plenty of travelling to watch important races (often in the beautiful South Island). My husband is an international Masters competitive Olympic weightlifter (2nd in the world for his age group) – so I also spend weekends in gyms supporting him. Two of my children live in the UK, so I try to visit them every year, or they come back for trips. If I am at home, I paint abstracts on big canvases or am in the garden trying to grow vegetables or hanging out with friends in cafes.
Complete this sentence, ' Climate mitigation is no longer..'
I actually asked ChatGPT what they thought and it came up with:
Climate mitigation is no longer an option but a critical necessity for securing a sustainable future for our planet.

I actually think that's not too bad so I'll agree with that answer.
If you could meet any engineer in the world, who would it be and why?
If a past engineer then, coming from the UK, I would have to say Isambard Kingdom Brunel, he was so versatile and visionary.
If a current engineer then I've probably met those I wish to meet, so I would choose anyone prominent in disaster recovery, reconstruction or humanitarian engineering (and they don't need to be engineers). But if I had to spend time with any current engineer in the world I would choose my colleague Professor Regan Potangaroa, we just spent time in Japan together and he's the most calm, fun, inquisitive person to travel with.
What is your favourite piece of engineering in Auckland?
Auckland Harbour Bridge is pretty iconic and a piece of engineering I have photographed many times.
I also like the Sky Tower, but that's mainly because I took students on site visits there when it was being built, so it has some fun memories.