By Kavita Kansara 28 Feb 2023
We recently caught up with Naresh Singhal, Professor in the Department of Civil and Environmental Engineering at the University of Auckland. Naresh is a passionate advocate for the engineering profession and shares the importance of academics being Engineering New Zealand members.
What is your role at the University of Auckland?
I'm a Professor in the Department of Civil and Environmental Engineering. My role involves contributing to teaching, research, and service to advance the university's goal of being a student-education leader. I'm passionate about water quality issues and treatment technologies and am the founding Director of a new Water Research Centre in the Department. I advocate adopting open science philosophy to make knowledge accessible and collaborate with other academic institutions and the engineering profession to deliver improved student learning outcomes.
Why did you enter the world of academia?
As a child, my parents motivated me to pursue an academic career. My experiences at the Indian Institute of Technology in Bombay during my undergraduate degree and at Princeton University during my PhD further shaped my beliefs. Academics there played a vital role in promoting critical thinking and encouraging students to contribute positively to society. I also enjoy the freedom that academia provides individuals to pursue activities for their professional growth.
The world of engineering is constantly changing. How do you keep up to date with what is happening and how do you pass this knowledge onto your students?
I'm most interested in water quality, pollutants and treatment, climate change, and sustainability. In these areas, finding comprehensive solutions now requires rethinking how we approach environmental issues and evaluate their impacts, for example, by incorporating Māori knowledge into projects. The engineering profession is also starting to use cutting-edge technologies such as artificial intelligence, data science and analytics, and omics-based computational tools. Using these tools has become crucial for gaining new understanding and developing innovative solutions, particularly for the complex interactions occurring in the environment. To stay up-to-date in these fields, I read articles, participate in online discussions, and belong to professional organisations such as Engineering New Zealand, Water New Zealand, the International Water Association, and the United Nations Environment Programme's Global Wastewater Initiative (GW2I). I facilitate knowledge transfer to students by involving them in research projects and incorporating new topics into my courses. However, sharing this knowledge with the broader student body could require a different approach. My colleagues, Mark Milke and Nicola Brown from the University of Canterbury and Massey University, and I are engaging with members of the New Zealand engineering profession on the structure and composition of a new postgraduate degree that could provide students with core competency skills, including essential people skills like listening and communicating with communities, as well as leadership development and technical knowledge.
What have your engineering students taught you over the years?
Student engagement has been critical to my personal and professional development as an academic. Answering students' questions has helped me think of different ways to explain concepts, which has enhanced my understanding. Additionally, interacting with students has given me a deeper appreciation of the various challenges that students face, and helped me improve my listening skills to become more empathetic.
What are the highlights of teaching engineering students at postgraduate level?
Unlike undergraduate students in New Zealand, postgraduate students are primarily from overseas. These students can face challenges adapting to our culture and expectation of communicating in English regularly. Despite all such challenges, postgraduate students are highly motivated to succeed. They are eager to learn and work hard, which makes teaching them a pleasure. However, our current approach of offering a particular fixed pathway to degree completion may need to be altered to enable all students to develop the necessary skills for becoming successful engineers. Through discussions with engineering community members, my colleagues at the University of Canterbury and Massey University and I have realised the need for creating flexible pathways to degree completion and for incorporating project-based and employer-placement learning, as well as hands-on learning from laboratory work, field techniques, and community service projects. We are currently engaging with the engineering community on the ways of implementing these changes.
Why do you think it is important for academics to be involved with Engineering New Zealand and how do you get involved with Engineering New Zealand?
Engineering New Zealand is a professional organisation that caters to the developmental needs of academic and non-academic engineering community members. Engineering New Zealand is responsible for accrediting undergraduate engineering degrees and offers various opportunities for academics to connect with the engineering profession and community. As a member of the Engineering New Zealand Auckland Branch committee, I'm involved in the selection committees for the Arthur Mead Award for engineering excellence and the GT Murray Award for the best student presentation on an engineering research or design project. These opportunities became available to me only through my involvement with Engineering New Zealand. Engaging with Engineering New Zealand can similarly give my academic colleagues opportunities for rewarding experiences through contributions to the engineering community. For example, one of my former colleagues, Rosalind Archer, was a recent President of Engineering New Zealand before moving to Australia. Another colleague, Charles Clifton, presented a webinar on the collapse of New York's Twin Towers, attended by over a hundred Engineering New Zealand members.
Complete the sentence. 'Engineers make..'?
Engineers make our world a better place to live in. We design and build infrastructure that provides shelter, clean water, and transportation for people. Since the dawn of civilisation, engineers have played an essential role in ensuring society's survival and the progress of our communities. We design and create systems and technologies that improve our quality of life, protect us from natural disasters, and make our world more sustainable. We keep working to make the world better!
What is your favourite piece of engineering in Auckland and why?
The Auckland Sky Tower is one of the city's most iconic pieces of engineering and holds a special place in my heart. It serves as a beacon of light for the city and its colours at night reflect the city's mood. For example, when the All Blacks win the rugby world cup, the lights display joy, and when they lose to the Wallabies, the lights display gloom and sorrow. The Sky Tower's New Year's Eve fireworks display is also a beloved tradition for Aucklanders. Many of the department's graduates played a role in its construction, and knowing that we have contributed, even in a minor way, to the Sky Tower makes it personally memorable.
If you could meet any engineer in the world, who would it be and why?
If given the opportunity, I would like to meet Sir John Hood. Sir John received his Bachelor of Engineering and a PhD in Civil Engineering from The University of Auckland. Throughout his exceptional career, he held leadership roles in academia and engineering practice, including senior executive positions at the Fletcher group of companies and Tonkin and Taylor and the Vice-Chancellorship of the University of Auckland and Oxford University. His insight on education and training to produce future leaders who can address the emerging challenges of climate change and sustainability would be invaluable.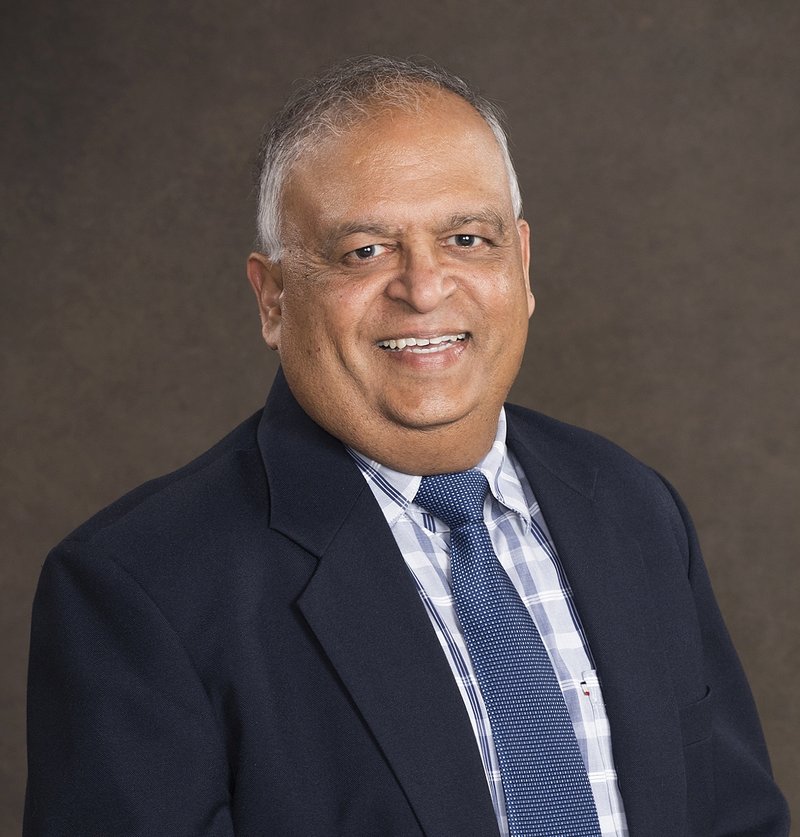 ---
This interview originally featured in our Employer and Academic newsletters, Teach and Develop.