By Engineering New Zealand 6 Dec 2022
We caught up with Dr Marcel Schaefer, a Lecturer in Mechanical Engineering at AUT.
What is your role at AUT?

In my role as an academic, I spend my time mainly in three different areas. I enjoy teaching engineering design at different levels and how to use different engineering software tools such as finite element software. The second area is my passion: research — for more than a decade I've been investigating the latest manufacturing methods in a surface engineering context.
During my academic career, I have been researching and publishing strategies for optimising equipment for the surface coating industry and facilitating the development of specific solutions for industrial applications. My research focus has been on advancing surface coating technologies through mathematical modelling, simulation and system analysis. I contributed to the development of a revolutionary coating system and coordinated and worked on the installation of a prototype. This coating system, now widely acknowledged by the global automotive industry for its usefulness, has been successfully introduced to the market.
More recently, my research focus widened and now also includes the engineering design of advanced manufacturing processes related to surface engineering in a sustainable and biomimicry context. Currently, I am working on a research project to mimic the innovative shell-manufacturing process of marine diatoms, a microalga that thrives in the world's oceans, to develop the basis for next-generation surface coatings and self-assembling nanostructures.
Thirdly, I oversee the Bachelor of Engineering Technology programme at AUT as the Programme Director for the past 2 years and Programme Leader before that. In this capacity, I am facilitating the development and rework of the curriculum for the BEngTech programme by seeking and integrating the feedback of internal and external stakeholders, besides regular administrative tasks.

Why did you enter the world of academia?

I always had a passion for making things better. This started in my youth when I couldn't resist any opportunity to take something apart, much to the dismay of my parents. Later, I took mopeds apart and tried to make them faster. Fast forward to the present day after completing an engineering degree, I made it my profession to do the things I love doing and would be doing in my leisure time anyway. Sometimes, I even get paid for breaking things.
During my PhD studies, I had the opportunity to work with industry partners. I experienced the benefits of having the time to fully research and understand a given problem. While many in industry would be interested in finding a solution without necessarily fully understanding it due to economic pressures, I find it most satisfying to fully understand a problem. I could clearly see the benefit of academics working alongside industry. For that reason, part of my research will always be in collaboration with industry. On the other side, it was quite a challenge when I started teaching. Naturally, as an introvert, I get my energy when I am by myself. During the first few years of teaching I always felt drained after lectures. Over the years, I turned teaching from a challenge to being rewarding, in particular in-person teaching.

What's the best thing about teaching students engineering?

Clearly, I feel most rewarded when the students experience their aha moments as it shows me that I taught well. Last week, I literally taught about nuts and bolts in one of my Engineering Design Lectures. After the lecture, a few students came up to me to discuss the content. After some conversations, I could see one student's eyes lighting up. He just experienced this aha moment that I had so many times while I studied. This in the combination with a deeply satisfying feeling of completing a great lecture is what I most enjoy.

What would be your dream project to supervise?

I have been working on above mentioned self-assembling nanostructure manufacturing process for some years. I would love to supervise a prototype installation at some point. However, I think we are still 10 to 15 years away from that. In the meantime, I look forward to working on a project during my sabbatical early next year that I was involved in from the beginning of the ideation phase. My role will be to coordinate the setup of manufacturing systems and implement a quality management system. Seven Vibrations, the company I will be working with, developed a drinking water enhancing device for commercial and private use. For an academic it is a pretty exciting opportunity to play such an important part in the evolution of a young company.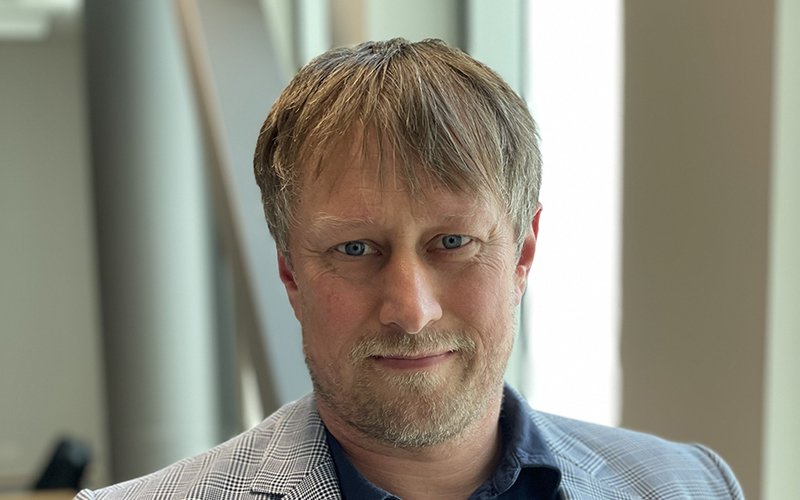 How do you explain the Sydney Accord to your students?

The Sydney Accord is an agreement that Universities, such as AUT, and other learning providers develop certain capabilities in their graduates. Accreditation bodies, such as Engineering New Zealand regularly visit Universities to check if all learning and teaching activities lead to the desired graduate capabilities and competencies.
The Sydney Accord specifies what capabilities an Engineering Technologist Graduate possesses. The study programme of AUT's Bachelor of Engineering Technology is accredited by this accord since 2008. AUT is the only university in New Zealand that offers a Bachelor of Engineering Technology (BEngTech) degree and a Bachelor of Engineering (Honours) degree at the same time. This provides a unique opportunity for students to staircase into an Honours degree. A graduate of the BEngTech programme holds capabilities in mathematics, science, computing and engineering as well as specialist knowledge in their specific major. The required knowledge and attributes are described in the Sydney Accord.

In your opinion, what do you think are the benefits of accord qualifications for engineering students?

As mentioned, the standard of learning and teaching with regard to the graduate capabilities is checked regularly by accreditation bodies such as Engineering New Zealand. This results in the most important advantage for graduates that their degrees are recognised internationally. Students can get their degrees recognised in countries who signed the Sydney Accord. Further, learning providers such as universities are held accountable to meet the graduate capabilities of the profession.

Why are you a member of Engineering New Zealand?

Engineering is a profession. Every profession has its professional body. I find the Code of Ethical conduct particularly important to ensure certain standards and behaviour in the profession. I would even go further and suggest introducing a register for all engineers as it is done in many professions. Engineering New Zealand holds its member accountable to a standard which benefits society. Further, the accreditation of study programmes ensures that graduates of the profession will possess the capabilities required to work in their profession.

If you could meet any engineer in the world, who would it be?

I would like to work alongside Elon Musk for a while. Besides having good ideas, it is equally important to be able to commercialise these ideas, at least in most engineering contexts. I think designing and manufacturing a car from scratch is a very hard task. But competitively commercialising it is an outstanding achievement. Any new car manufacturer would be competing against millions of engineering hours and commercial strategies that have been fine tuned over decades. I like the bottom-up approach Elon Musk has been employing to engineering. Instead of building on existing methods and technologies, his unusual approach seems to be to challenge the status quo and at least consider developing a solution starting from a blank page.

What is your favourite piece of engineering in Auckland?

This is not a single piece of engineering but rather an acknowledgement of what Rocket Lab has achieved. If Rocket Lab was put into the economic context of the US, the achievement could be compared to what Tesla accomplished. Rocket Lab has used innovative manufacturing methods to build rockets. For example, they successfully designed and manufactured parts that experience unbelievable stresses and thermal loads by employing 3D printing technologies. The achievement as a whole – designing, manufacturing and successfully offering commercial deployment of space equipment – is nothing short of a monumental achievement.

What do you do in your spare time?

I love engaging in sports and engineering activities. My wife, my son and I often go hiking around Auckland or hit the beach together. I enjoy a good surf if the swell permits and challenge myself in rock climbing and bouldering. I also like "engineering stuff", such as optimising or automatising matters around the house. And I love designing and building fun gadgets with my son. His passion for taking things apart and using almost all my tools has already been ignited.