By Engineering New Zealand 12 Oct 2021
We hear from Ara Institute's Graeme Harris, a Senior Lecturer at in Mechanical Engineering, lecturing in Fluid Mechanics, Strength of Materials and Motorsport Engineering.
What is your role at Ara?
I'm a senior lecturer in Mechanical Engineering, lecturing in Fluid Mechanics, Strength of Materials and Motorsport Engineering. I'm also involved in student outreach, visiting schools, Evelocity and running the Kidstech Holiday programme (when time and Covid-19 permits).
KidsTech is an Ara event, which is part of TV2's Kidsfest. We provide a fun 2-hour taster of what it's like to be an engineer. So, participating 8-13 year olds get see wind tunnels in action, design rockets in CAD, test their chosen watercraft in a high-speed flume team race, build, test and take home a flying craft, drive a robot obstacle course, plus go on a tour of our Ara engineering facilities.
Why did you enter the world of academia?
I started as a technician running wind tunnels and enjoyed working with the students. Then after the Christchurch earthquakes, an opportunity came up at Ara to lecture in fluids (which I'm quite keen on) so, things progressed from there.
The international appeal also played a part. Through academia, I've established research links and have lectured with our sister University, KCT University, in Coimbatore India. I've also visited and run courses in India in fluids and motorsport engineering.
This came about by Professor Vasantharaj coming to see my motorsport workshop class and wanting his students to have the opportunity to take this course. From this, at least one of these students went on to complete a motorsport Masters.
Working in fluids has been the most interesting, fun, and technically challenging field. I've worked with one successful Landspeed record team (Flying Kiwi team – Phil Garret and Glen Hayward) as well as two Gold Medal Olympic athletes.
What's the best thing about teaching students?
Witnessing the enthusiasm of youth, and seeing my students develop their careers when they graduate (many of whom I'm still in touch with).
For example, Stuart Jackson went from top student to Commercial Director at Motovated Design & Analysis Consultancy. Then there's Frank Slee, Design Engineer and CNC controller at Llarma Engineering – a company that take innovative ideas from concept to reality in the performance Automotive place. Then at Rollform, design engineers Alex , George and Todd, are designing export machines that are 30–40m long – so, big, impressive mechanical design happening there. Plus many more great people who've gone on to do great things – but there's too many to mention them all!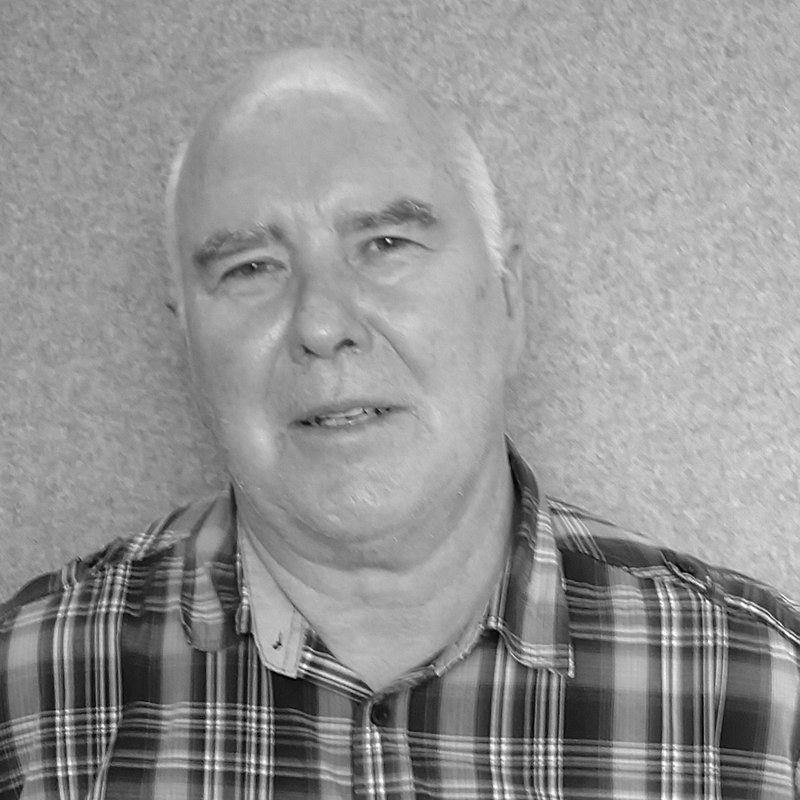 What's one thing you have learnt from your students?
Try and be nice to the world around you.
What would be your dream student project to supervise?
I'm living it now! One student is doing an Aerodynamic evaluation for Rodin Race cars Waiau – a Motorsport company moving forward with a vision and a keen bunch of engineers.
There's more I could mention – as there's a lot of great stuff going on – and it's all local New Zealand engineering. And I'm grateful for these projects, as they give me insight into different New Zealand industries working on a range of very cool projects.
Why are you a member of Engineering New Zealand?
To be connected to the engineering community. I'm also involved in qualification moderation through Engineering New Zealand, which sets a standard and links those in academia. Moderation like this ensures teaching across New Zealand ITPs is at comparable standards.
What's your favourite piece of engineering in Christchurch?
The Britten Motorcycle. It's a local homegrown design, with brilliant innovation – especially in carbon fibre. Plus it took blood sweat tears to create.
John Britten was generally fine for the odd student group to pop over and be inspired. The engineers and entrepreneurs from Britten have gone on to awesome things across New Zealand.
What do you do in your spare time?
I race a Formula 1 sidecar, 0-100mph-0 7-8 seconds. It's a UK built Windle, with large slicks on 3 corners. It combines a mix of motorcycle, karting and car race technologies. The acceleration is amazing with 2-4g in corners. My passengers have all been engineers, and this has worked well as it's a team sport.