By Kavita Kansara 30 Jul 2020
We chat with Professor Jason Ingham, Head of Department of Civil and Environmental Engineering at the University of Auckland.
What is your role at the University of Auckland?
I'm currently the Head of Department of Civil and Environmental Engineering, so my role tends to span across the full range of university activities. I teach statics to first-year engineering students and I teach detailed seismic assessment to postgraduate students. I have a large cohort of postgraduate research students, and I have oversight for the leadership of the department in terms of supporting staff, managing departmental finances, and generally attending to all the day-to-day operations of the department.
What's the best thing about teaching engineering to students?
I have been teaching for many years now, and it's a pleasure to see a large number of my former students doing great work in the industry. Not only do I see many of my former civil engineering students, but because I teach the entire first-year cohort before they select a specific engineering discipline, I occasionally encounter former students now pursuing careers in mechanical engineering, electrical engineering etc. So it's a pleasure to think in some small way I helped to influence their careers.
How has teaching engineering students changed over the years?
Hundreds of pages have probably been written on this subject, but in my own experience, since I commenced in the mid-1990s there's now substantially larger class sizes, more online content and use of digital technology, and much greater attention given to the pedagogy of teaching and learning. On the flip side, the basics such as equilibrium and load paths are timeless. So, I tend to notice a blend between the aspects that are timeless and the ever-evolving aspects.
How do you explain the Washington Accord to your students?
I frequently attend events where we provide information to school students and their parents about what is involved in choosing to study engineering at university, and the subsequent careers that usually follows. So I tend to explain the Washington Accord as being the mechanism enabling graduates to seek work opportunities all around the world after their studies. This news tends to get both students and their parents very excited about the benefits of studying engineering.
Final year engineering students undertaking a BE usually carry out a final year research project. What would be your dream project to supervise?
I guess my 'dream project' tends to be whatever I am currently focussed on. Currently, I'm talking with some final year engineering students about: (1) engagement with kura kaupapa Māori high school students to foster a greater number of Māori students considering a career in engineering; (2) taxonomy and subsequent systematic methodology for seismic assessment of wharenui; (3) a revisit of the mātauranga Māori engineering technology employed in the Maori pa sites from the 1845-1872 Māori wars.
I'm also working on a quirky project involving my mechanic, who happens to co-own a gold mine on the West Coast of the South Island. He's adamant that there was liquefication and ground effects due to the Kaikōura earthquakes, although geotechnical engineers I've spoken with are confident shaking levels around Greymouth were insufficient to cause liquifaction. I might have thought my mechanic was a bit nuts, except that he has a lot of 'boots on the ground' engineering experience associated with his gold mining operations. So, I decided it would be interesting to run a project and see if some of his ideas actually have technical merit and can be supported by evidence.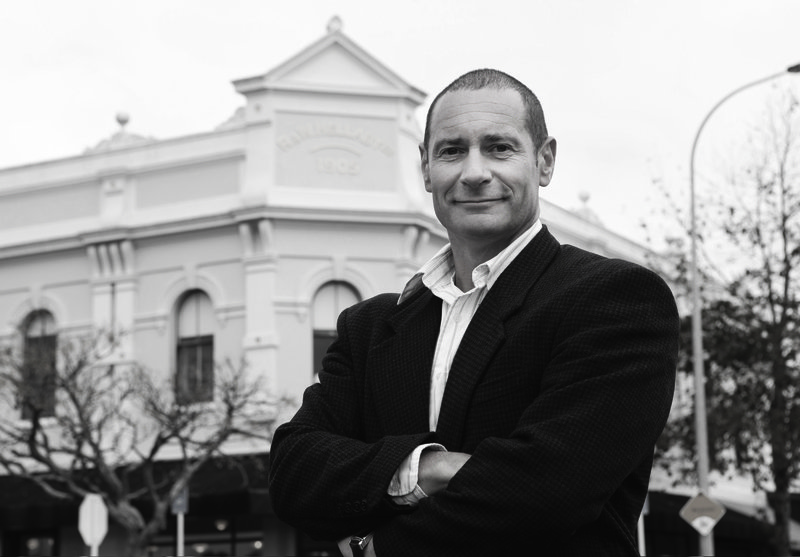 Why are you a member of Engineering New Zealand?
My reasons are mostly associated with my close involvement with the Structural Engineering Society of New Zealand (SESOC). In my opinion, it can be very difficult to 'be heard' by central government, and so for the engineering profession to have meaningful influence in national policy requires a critical mass, a recognised focal point, and a degree of political aptitude. Plus, being geographically located 'close to the action'. These reasons are most importantly why I'm a member of Engineering New Zealand.
How do you engage with Engineering New Zealand?
I engage with Engineering NZ via two modes. As a past-president of SESOC, I worked closely with members of Engineering New Zealand who provided important industry advice, membership support and legal and media advice. In my 'day job' at the university my colleagues and I engage with Engineering New Zealand on curriculum content and outreach to secondary schools.
Name an academic who was inspirational to you, while you undertook your engineering studies and why did that academic have such a profound impact on your life?
I was very lucky to have Professor Nigel Priestley as my doctoral supervisor, who sadly has now passed away. For many years, Nigel was a member of staff at the University of Canterbury, before moving to the University of California at San Diego, which is where we worked together from 1990-1995. I'm not alone in being inspired by Nigel, because he is widely known across the planet for his impact on structural earthquake engineering research and practice. But to name a few of the attributes that impressed me the most: Nigel basically had a photographic memory and could deliver an hour-long lecture without needing notes, he routinely re-defined industry best practice, he was always charming and eloquent, and he was a wonderful mentor when I was a budding young postgraduate research engineer.
What's your favourite piece of engineering in Auckland?
I cross the Auckland Harbour Bridge most days, so that's the first piece of engineering that came to mind. The bridge is very large, very visible, transformed travel behaviour when introduced, and captures all the complexity associated with design, redesign, maintenance, and challenges of infrastructure interdependency. And it qualifies as a heritage structure! Plus, I love the way that it's illuminated at night and contributes to the general 'Auckland feel'. But I'd put the Sky Tower too – for many of the same reasons. The Sky Tower was designed and constructed early in my professional career, by people that I know (or at least know of), and also greatly contributes to the 'Auckland feel', so I feel some affinity for that piece of engineering also.
What do you do in your spare time?
I deeply value the outdoor opportunities that we have in New Zealand, and specifically in Auckland. So in my spare time, I tend to 'get out of the house', which might entail walking, running, biking, kayaking, fishing or camping. Plus I get to the gym most days. But I definitely prescribe to the notion that a bad day of fishing beats a good day of work. I have a 12-foot tinnie with a 15 horsepower outboard, which is all I need to get out on the Hauraki Gulf and enjoy the great outdoors right at my doorstep.